Celebrating 25 Years Together



The LAB Celebrates 25 Years of Partnership with the University of Maryland
For 25 years the Library of American Broadcasting Foundation and UMD Libraries have worked together to collect and preserve the history of the radio and television industries in the United States. It began in 1964 as the Broadcast Pioneers History Project (BPL). Initiated by various members of the broadcast industry who understood the historical relevance of radio and television in American culture, the BPL officially opened at the National Association of Broadcasters building in downtown Washington, D.C. in 1972. While the BPL continued to grow for the next twenty years, space and funding became increasingly scarce. The Library's governing board established a partnership with Special Collections at the University of Maryland Libraries and in October of 1994 the collection, now called the Library of American Broadcasting, moved to its new location in College Park.
The LAB remains a vital and unique archive, being one of the only repositories to document almost a century's worth of broadcast history in the United States. These multi-format collections include:
over 2,000 linear feet of manuscript material,
some 7,000 books (like those at right),
more than 6,000 audio tapes, including 1,100 oral histories, interviews and speeches,
7,000 industry-related pamphlets,
300 trade magazine titles,
225,000 photographs,
8,000 recorded discs,
2,000 radio and television scripts, and
a growing collection of video and film material
Together, we're digitally preserving as many of these materials as possible, ensuring that they remain accessible to current and future generations of researchers from all over the world. Here are some highlights.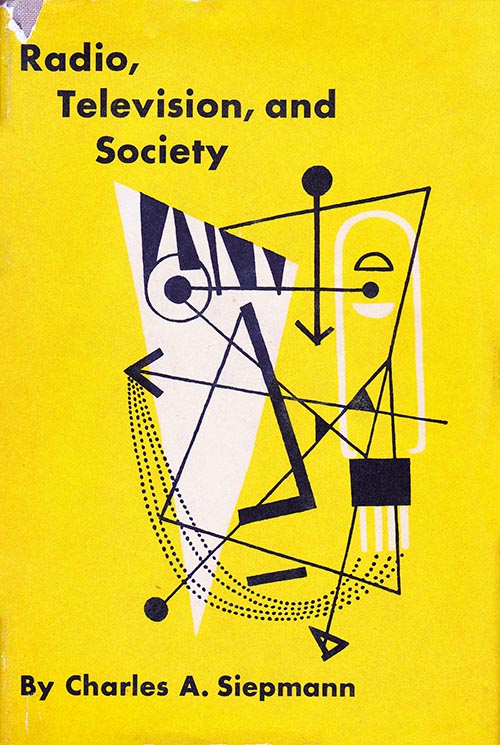 Don West Broadcasting & Cable collection
Broadcasting & Cable is a trade magazine focusing on radio broadcasting and cable television.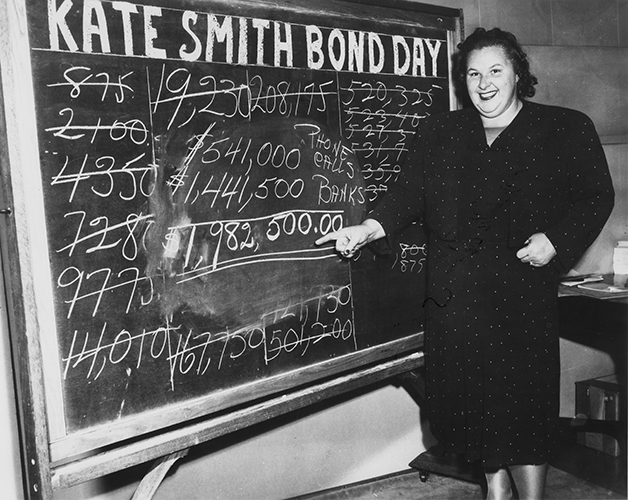 Kate Smith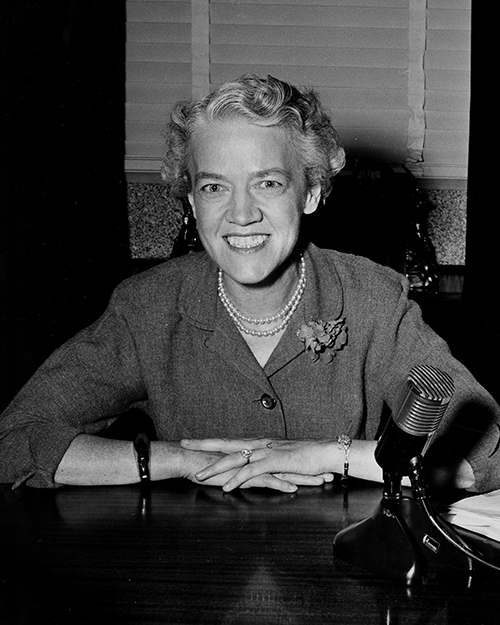 Senator Margaret Chase Smith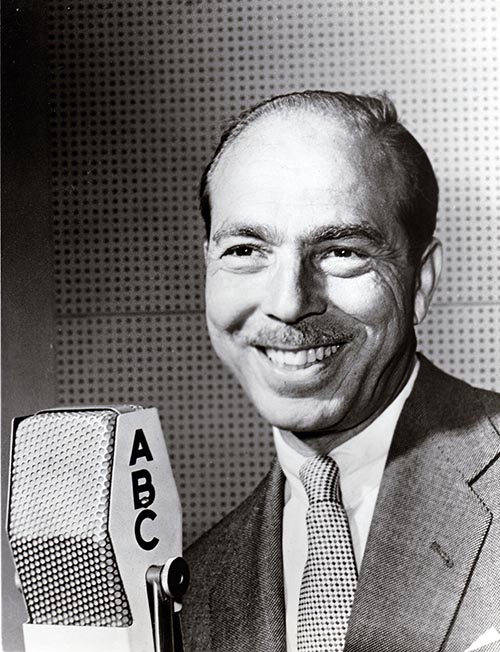 Martin Block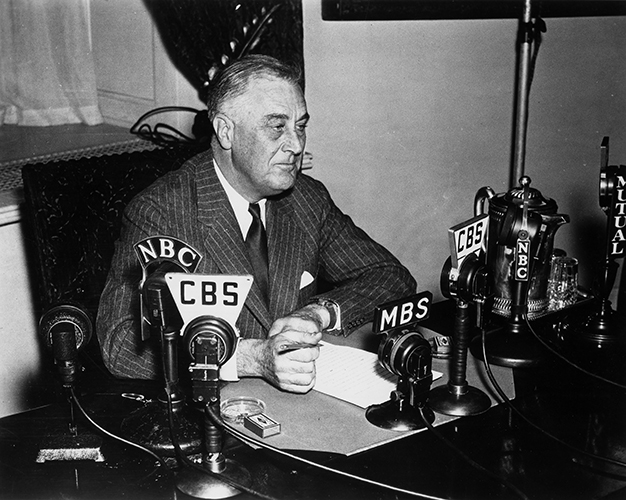 Franklin Delano Roosevelt
Radio Advertising Bureau collection
The Radio Advertising Bureau (RAB) is a national radio advertising trade organization whose history dates back to 1950.
Mona Kent papers
Mona Kent (1909-1990) was a script writer for both radio and television, having written hundreds of scripts for the radio serial Portia Faces Life and contributing scripts to TV's Captain Video series. The collection primarily documents Kent's work on the radio soap Portia Faces Life from 1940 to 1956.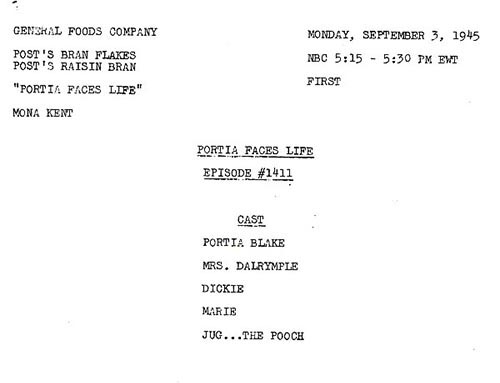 "Portia Faces Life" script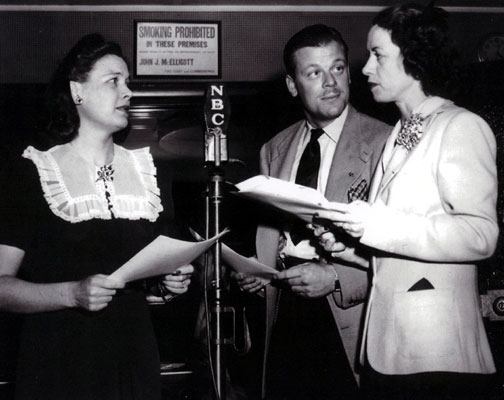 "Portia Faces Life" cast
Norman R. Glenn papers
Norman R. Glenn (born in 1909 as Norman R. Goldman) was the founding editor and publisher of Sponsor and Marketing and Media Decisions.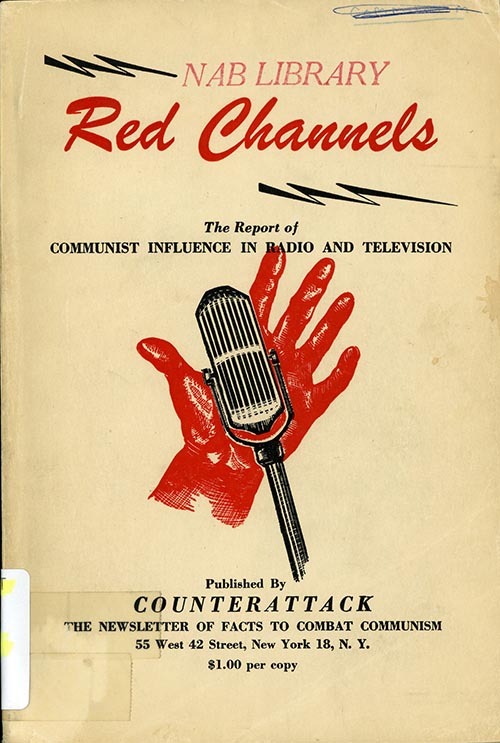 Irene Beasley papers
Irene Beasley (1904-1980) was a composer, singer, and radio personality nicknamed "the long, tall gal from Dixie." Beasley is best known for Grand Slam, her long-running musical quiz show which was broadcast from 1943 to 1953.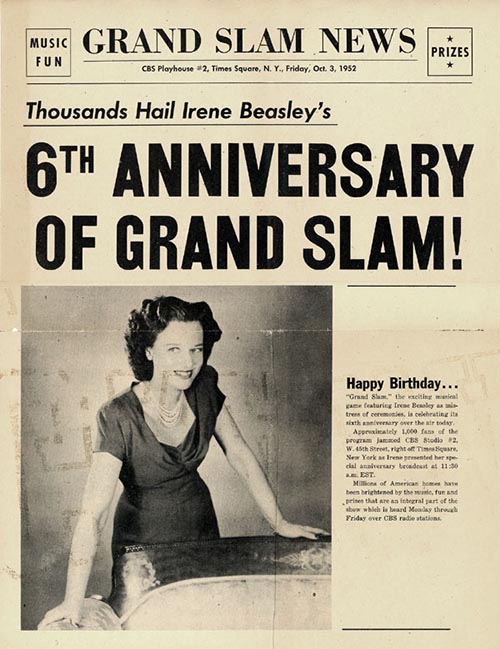 Grand Slam anniversary advertisement