2016 Honorees and Event Video
Click on a broadcaster below to read their biography
Anchor and Global Markets Editor, FOX Business Network – FOX News Channel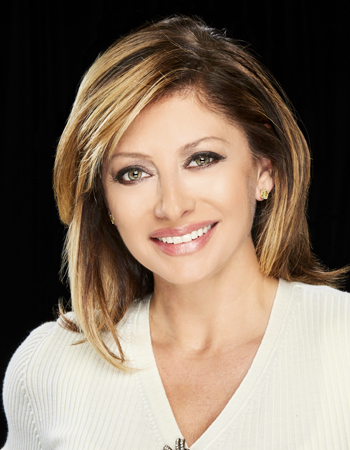 Maria Bartiromo joined FOX Business Network (FBN) as Global Markets Editor in January 2014. She is the anchor of "Mornings with Maria" on FBN (6-9 AM/ET) and anchors Sunday Morning Futures, the most watched Sunday morning program on cable (10 AM/ET) on FOX News Channel (FNC).
Bartiromo has covered business and the economy for more than 25 years and was one of the building blocks of business cable network CNBC. During her 20-year tenure as the face of CNBC, she launched the network's morning program, Squawk Box; anchored The Closing Bell with Maria Bartiromo; and was the anchor and managing editor of the nationally syndicated On the Money with Maria Bartiromo, formerly The Wall Street Journal Report with Maria Bartiromo.
Bartiromo has been a pioneer in her industry. In 1995, she became the first journalist to report live from the floor of the New York Stock Exchange on a daily basis. She joined CNBC in 1993 after five years as a producer, writer and assignment editor with CNN Business News, where she wrote and produced some of CNN's top business programs.
She has received numerous prestigious awards, including two Emmys and a Gracie Award. Her first Emmy was for her 2008 News and Documentary coverage of the 2007-2008 financial collapse and her "Bailout Talks Collapse" coverage was broadcast on NBC Nightly News. She later won a second Emmy for her 2009 documentary, "Inside the Mind of Google," which aired globally on CNBC. Bartiromo won a Gracie Award for "Greenspan: Power, Money & the American Dream," also broadcast globally on CNBC.
In 2009, the Financial Times named her one of the "50 Faces That Shaped the Decade," and she was the first female journalist to be inducted into the Cable Hall of Fame Class of 2011. Bartiromo is the author of several books, including The Weekend That Changed Wall Street, published by Portfolio / Penguin, and The 10 Laws of Enduring Success, published by Random House; both were released in 2010.
Bartiromo writes a monthly column for USA Today. She has also written weekly columns for Business Week and Milano Finanza magazines, as well as monthly columns for Individual Investor, Ticker and Reader's Digest magazines. She has been published in the Financial Times, Newsweek, Town and Country, Registered Rep and the New York Post.
Bartiromo is a member of the Board of Trustees of New York University, the Council on Foreign Relations, the Economic Club of New York and the Board of Directors of The National Italian American Foundation (NIAF).
She graduated from New York University, where she studied journalism and economics. She also served as an adjunct professor at NYU Stern School of Business for the fall semesters of 2010 through 2013.
Special Correspondent, NBC News
Former Anchor and Managing Editor, NBC Nightly News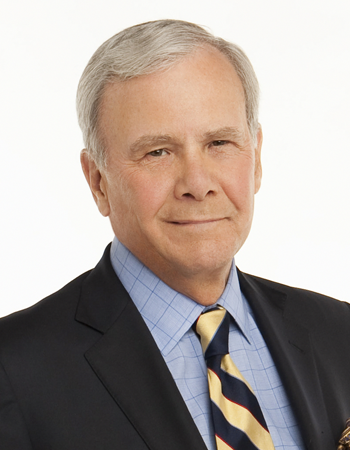 Tom Brokaw has spent his entire distinguished journalism career with NBC News beginning in 1966 in the Los Angeles bureau where he covered Ronald Reagan's first run for public office, the rise of the Sixties counter culture, the assassination of Bobby Kennedy and the 1968 presidential campaign.
From Los Angeles, Brokaw went to Washington as the White House correspondent during Watergate and as the principal back up for John Chancellor as anchor of NBC Nightly News. Next stop: New York and the TODAY show followed by his appointment as anchor and managing editor of NBC Nightly News with Tom Brokaw.
He took over Meet the Press for the 2008 campaign when his close friend and colleague Tim Russert died.
In addition to his daily newsgathering responsibilities, Brokaw reported on more than thirty documentaries covering subjects ranging from AIDS, Los Angeles gangs, race, education, medicine, immigration and global warming.
He has an impressive list of firsts, including the first interview with Mikhail Gorbachev; the first network report on human rights abuses in Tibet accompanied by an exclusive interview with the Dali Lama; the only American network anchor to report from Berlin the night the Berlin Wall came down.
In 1998 Brokaw published his first book, THE GREATEST GENERATION, one of the most popular nonfiction books of the 20th century. He followed that with six other books, including BOOM! VOICES OF THE SIXTIES, THE TIME OF OUR LIVES and, most recently, A LUCKY LIFE INTERRUPTED: A MEMOIR.
He is also a popular essayist for publications ranging from THE NEW YORK TIMES to ROLLING STONE and a wide assortment of other periodicals and newspapers.
Brokaw has won every major award in his craft, including Peabody, Duponts, Emmys and lifetime achievement recognition. In November of 2014 Brokaw was awarded the Medal of Freedom by President Barack Obama, the highest civilian award given to those who made "meritorious contribution to the security or national interests of the United States, world peace, cultural or other significant public or private endeavors."
Brokaw is on Twitter at @tombrokaw.
Retired Chairman, NBC Sports Group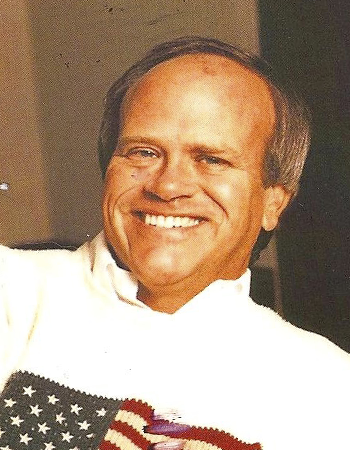 On April 27, 2009, the six "Commissioners of American Sport" - Roger Goodell (NFL), David Stem (NBA), Bud Selig (MLB), Gary Bettman (NHL), Tim Finchem (PGA Tour) and Brian France (NASCAR) - were part of an unprecedented presentation that concluded with Muhammad Ali awarding Dick Ebersol the prestigious Emmy Award for Lifetime Achievement from the National Academy of Television Arts & Sciences.
It was a fitting tribute to a producer and executive who Fortune Magazine said "has practically done it all in a storied TV career." Known for his ability to amass large television audiences, Ebersol has produced eight of the top 10 most-watched television events in u.S. history. Over more than three decades in television, Ebersol stands alone as an executive who has played a prominent role in the wide-ranging fields of sports, entertainment and news by possessing the rare combination of a producer's creative vision, a CEO's business acumen and a partner's genuine desire for cooperation.
Ebersol's crowning achievement has been establishing NBC Universal as the home of the Olympic Games. Beginning in 1967, when he temporarily dropped out of Yale University to join Roone Arledge and ABC Sports as television's first-ever Olympic researcher, his passion has been the Olympics. In 1989, Ebersol returned to NBC as president of NBC Sports. He served as executive producer for the 1992 Barcelona Olympic Games, his first Olympics since Munich in 1972 for ABC, and then began an unprecedented run of Olympic rights agreements that established NBC as "America's Olympic Network."
In 1993, he secured the rights to the 1996 Atlanta Summer Olympics. In August of 1995, he acquired the rights for the 2000 Summer Olympics in Sydney and the 2002 Winter Olympics in Salt Lake City. Itmarked the first time that rights for consecutive Olympics were awarded at the same time. Later that same year, he was the driving force behind NBC Sports' bold and historic acquisition of the exclusive media rights for the 2004 and 2008 Summer Olympics, and the 2006 Winter Olympics. The agreements marked the first time that the same network had been awarded the rights to five consecutive Olympics. In 2003, Ebersolled NBC to acquire the exclusive U.S. media rights to the 2010 Winter Games and the 2012 Summer Olympics.
Ebersol's career is unique, in part, because of its diversity. In addition to his sports prowess, Ebersol, along with Lome Michaels, whom he hired, conceived and created "Saturday Night Live." As an independent producer, he created iconic, Emmy Award-winning programs such as "Friday Night Videos" and "Later with Bob Costas." Ebersol even served as senior vice president of NBC News.
Recognition for Ebersol' s accomplishments can be measured, in part, by the prestigious honors and awards he has won. He is regularly among the top 10 honorees on The Sporting News' annual list of the 100 most powerful sports figures, including in 1996 when he was named the Most Powerful Person in Sports. In 1992, Ebersol was awarded the Olympic Order, an honor periodically bestowed by the International Olympic Committee to recognize remarkable contributions to the Olympic Movement. In 2005, Ebersol was inducted into both the U.S. Olympic Hall of Fame and the Broadcasting & Cable Hall of Fame. In 2008, NBC won the Peabody Award for its coverage of the Beijing Opening Ceremony along with famed Chinese film director Zhang Yimou, who served as the event's creative director. At the SportsBusiness Journal's 2009 Sports Business Awards, Ebersol won Sports Executive of the Year and NBC Sports won Best in Sports Television. In 2010, Broadcasting & Cable recognized Ebersol as "Broadcaster of the Year," largely due to NBC Sports' work on the Vancouver Olympics and NFL. "Sunday Night Football" was the most-watched Sunday night primetime broadcast in a record 15 of 16 (94 percent) weeks in 2009.
Ebersol has led NBC Sports for 20 years. On May 1, 1989, he was named president of the division and was promoted to Chairman, NBC Sports & Olympics in June 1998. In December 2003, Ebersol agreed to a nine-year contract to continue running NBC Sports & Olympics through 2012. He assumed the title as Chairman of NBC Universal Sports & Olympics in May 2004 when NBC and Universal merged. In January of 2011 upon completion of the ComcastNBCUniversal transaction, Ebersol became Chairman, NBC Sports Group, which consists of NBC Sports, Golf Channel, VERSUS, 11 Comcast SportNets (regional sports networks) and their digital assets.
Under Ebersol's leadership, NBC Sports has become synonymous with superior production that elevates the event, broad promotion and mutually-beneficial partnerships. He recently produced three milestone television events: the Beijing Olympic Games in 2008 became the most-watched event in U.S. television history with a record 215 million viewers; the Vancouver Olympic Winter Games in 2010 were the second-most watched Winter Olympics in history with 190 million viewers, trailing only the tabloid-fueled Lillehammer Games in 1994; and Super Bowl XLIII in February 2009 produced, at the time, the largest-single audience in U.S. television history with a record 152 million viewers. It is currently the second-most viewed program of all time.
The Super Bowl milestone was made possible in 2005 when Ebersol spearheaded the effort to return the NFL to NBC by negotiating an innovative six-year agreement that included moving the all-important NFL primetime broadcast package from Monday night to Sunday night, flexible scheduling for the first time ever, and Super Bowls in 2009 and 2012. Ebersol's early tenure at NBC Sports was highlighted by a spectacular string of sports-property acquisitions and renewals, including the NFL, NBA, Notre Dame football and MLB, through the formation of the joint-venture Baseball Network.
During the 1995-96 television season, for the only time in history, the World Series, Super Bowl, NBA Finals and Summer Olympics were telecast by the same network. It was following this run in 1996 that The Sporting News named him the Most Powerful Person in Sports. By January 1998, NBC had been the home of four Super Bowls in six years, another unprecedented stretch. Interspersed with his unparalleled ~ports accomplishments is Ebersol's career in entertainment television. In 1974, he joined NBC as Director of Weekend Late Night Programming. It was in 1975 that Ebersol and Michaels conceived and developed "Saturday Night Live," the groundbreaking comedy showcase that revolutionized the genre. Named Vice President, Late Night Programming at age 28, Ebersol became NBC's first-ever vice president under the age of 30. After a brief departure, Ebersol returned to "SNL" in 1981 as executive producer and remained until 1985, spanning the Eddie Murphy and Billy Crystal eras.
In 1983, he formed No Sleep Productions, a highly successful independent production company that created Emmy Award-winning NBC shows "Friday Night Videos" and "Later with Bob Costas," and together with Vince McMahon, "Saturday Night's Main Event." When Ebersolleft "SNL" in 1985, he devoted his time to his production company until rejoining NBC in 1989.
Host, The Tom Joyner Morning Show
Founder, Tom Joyner Foundation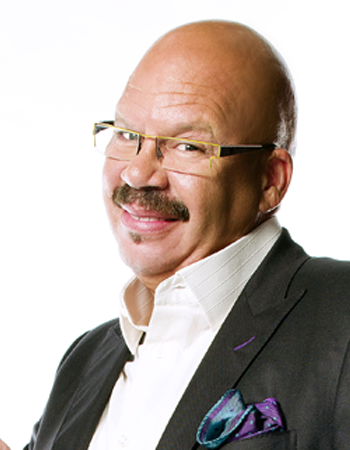 Legendary radio personality, entrepreneur, and philanthropist Tom Joyner is one of the most recognized media icons of today. Host of the nationally syndicated radio program The Tom Joyner Morning Show, Tom empowers, educates and entertains nearly eight million listeners each week in more than 105 cities nationwide.
From Humble Beginnings to Radio Vet
The younger of two sons, Tom grew up in a close-knit family in Tuskegee, Alabama. His mother was a secretary for the military, and his father was a famed Tuskegee Airman. Similar to many blacks that lived in the Deep South during these turbulent times, Tom was actively passionate about fighting for civil rights change and justice in his community. He participated in many weekly protests, including the "Tuskegee Boycott" (taking place during the Montgomery Bus Boycott) and another demonstration where a local radio station refused to play "black" music. Eventually the station manager relented and Tom (naturally) nominated himself for the position.
Upon earning a bachelor's degree in sociology from Tuskegee Institute in 1970, Tom immediately began his radio career. He started at WRMA-AM in Montgomery, Alabama and eventually worked his way to WLOK-AM in Memphis, Tennessee, KWK-AM in St. Louis, Missouri, and KKDA-FM in Dallas, Texas. Tom's distinct humor and energy attracted both audiences and opportunities, ultimately taking the radio personality to Chicago. While in the windy city, Tom created a whirlwind of excitement in urban radio accepting lucrative positions at Chicago's WJPC-FM, WGCI-FM, WVON-AM, and WBMX-FM.
The Rise of the Fly Jock
In the mid 1980s, Tom was offered a MORNING drive time position at KKDA in Dallas and an AFTERNOON spot at WGCI in Chicago. Any normal human being would have chosen one position – but Tom chose both! His visionary plan was to fly thousands of miles everyday (Monday-Friday) between Dallas and Chicago. And because of his long hours and vast amount of time spent in the air, Tom received the affectionate nicknames "The Fly Jock" and "The Hardest Working Man in Radio". Tom continued this insane (to most) commute for eight years, collecting more than seven million frequent flyer miles, while gaining national publicity and higher ratings.
The Tom Joyner Morning Show
In 1994, Tom convinced entertainment powerhouse ABC Radio Networks to take his captivating style of radio nationwide. Impressed with his determination, credentials and following, ABC successfully launched The Tom Joyner Morning Show (TJMS) into national syndication.
Over the years, Tom has undoubtedly taken his radio program to unexpected heights using his influence to inspire and activate listeners daily. Catering specifically to the African-American audience, Tom's current show features co-hosts Sybil Wilkes, J. Anthony Brown and a host of other personalities and analysts, including Roland Martin, Jacque Reid, Don Lemon, Sherri Shepherd and Gary Owen.
Because of its reach and vast, responsive audience, the TJMS has become a hot spot for celebs, companies and national leaders/politicians hoping to connect with the community. Both President Barack Obama and 2016 Presidential Candidate Hilary Clinton have been frequent guests on the show. And who did McDonald's approach to target their African-American customers? No one other than Tom, of course! In a national TV commercial that premiered in October 2015, TJMS hosts Tom, Sybil and J. (along with D.L. Hughley Show cast members) were featured in an entertaining ad to promote the fast food chain's new, all day breakfast menu.
Tom's broadcast is extended through a digital app, leading lifestyle website BlackAmericaweb.com and popular consumer events. The Tom Joyner Foundation Fantastic Voyage Cruise and Tom Joyner Family Reunion attract more than (NUMBER) people annually for an unforgettable experience featuring LIVE concerts, theme nights, seminars, celebrities and more.
Super Serving the Community
Well-known for his dedicated philanthropy and community activism, Tom has led national, successful awareness campaigns on voter registration laws, family/health initiatives, and minority discrimination. Never one to forget his roots, Tom created The Tom Joyner Foundation to help keep students in historically black colleges and universities. Since its inception, Tom's foundation has raised more than $60 million.
In 2014, Tom embarked on his Meet Every Listener campaign to do just that! His love and commitment for the community sparked this tour's creation, which has made stops in more than 40 cities nationwide over the past two years (2014-2015).
Awards and Recognition
Throughout his distinguished career, Tom has received numerous accolades and awards. He was presented with a Radio Hall of Fame award, NAACP Image Award, Impact Magazine's "Joe Loris Award" for Excellence in Broadcasting and Billboard's "Best Urban Contemporary Air Personality" award. Impact Magazine's "Best DJ of the Year Award" was complimentarily renamed "The Tom Joyner Award" because he received it so many times.
In 2015 alone, Tom received the BET Humanitarian Award, Denny's Community Impact Award and was recognized by the College of Charleston's Avery Research Center for African American History and Culture. There, he was awarded the Septima P. Clark Excellence in Black Education Award – named for the late South Carolina civil rights activist.
In addition, Tom has an honorary degree from every HBCU in the continental US and US Virgin Islands.
President, Meredith's Local Media Group
Paul Karpowicz has been President of Meredith's Local Media Group since 2005. He is responsible for the direction of Meredith's 17 owned or operated television stations reaching more than 11 percent of U.S. households.
Under Karpowicz's leadership, Meredith has significantly increased its television footprint, recently adding leading stations in Phoenix, St. Louis, Mobile and Springfield. Meredith now has duopolies in five markets.
Meredith's portfolio is concentrated in large, fast-growing markets, with seven stations in the nation's Top 25 including Atlanta, Phoenix and Portland and 14 in Top 60 markets. Meredith's stations produce approximately 650 hours of local news and entertainment content each week, and operate leading local digital destinations. Additionally, Meredith Video Studios produces the Daytime Emmy Award-nominated The Better Show, a syndicated daily lifestyle television program reaching 80 percent of U.S. TV households.
Prior to Meredith, Karpowicz spent more than 20 years at LIN. During his tenure, he presided over significant growth in LIN's broadcasting business, nearly doubling it in size from 12 to 23 stations.
Karpowicz is an inductee into the Broadcasting & Cable Hall of Fame. He serves as Chairman of the Board of Directors of Broadcast Music, Inc. (BMI) and is a past National Association of Broadcasters Executive Committee member and current Television Board member. He is the former Chairman of the CBS Affiliates Board, the Television Board of the National Association of Broadcasters and the Television Bureau of Advertising Board. He has also served on the executive committees of the Rhode Island and Indiana Broadcasters Associations.
Karpowicz is a 1975 graduate of the University of Notre Dame with a Bachelor's degree in Business Administration.
60 MINUTES, CBS News Correspondent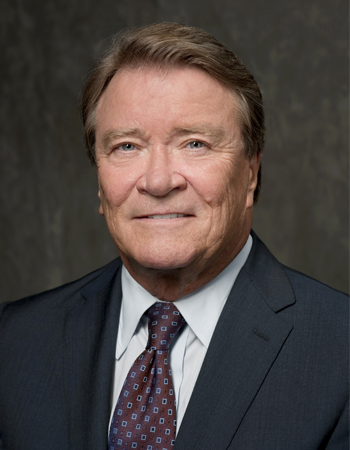 Few journalists have achieved the impact and recognition that Steve Kroft' s 60 MINUTES work has generated for over two decades. The five-time Peabody Award winner delivered his first report for the broadcast in September 1989; the 2016- '17 season is his 28th on 60 MINUTES.
Kroft's recent story about the top-secret 28 pages in a U.S. Government report brought new scrutiny on role of ally Saudi Arabia in the 9/11 attacks. He conducted the first television interview with Iranian President Rouhani after the country signed its nuclear agreement with the U.S.
In 2015, he broke the story of Jack Barsky, a Cold War Soviet spy who told him his story of living in the U.S. undetected for over a decade. His interview with author Michael Lewis about speed trading made waves on Wall Street. An investigation of the Stuxnet computer virus that sabotaged Iran's nuclear program won an RTNDA Murrow Award in 2013. Kroft's riveting interview with former nurse Charles Cullen -- who some say may have killed hundreds -- was the first time a serial killer appeared on 60 MINUTES in its 47 years on the air. His 2013 report on the failure to treat mental illness in America came on the heels of a rash of mass shootings, crimes often linked to mental illness. It won him his 12th Emmy.
Several other Kroft stories count among the most memorable in the broadcast's history, beginning with his 1992 interview with then-Governor Bill Clinton and his wife, Hillary – the defining moment in that years' presidential campaign watched by nearly 34 million people. His interview with the first African-American president of the U.S. and his wife in November of 2008 was Barack and Michelle Obama's first post-election sit-down and the largest television audience of the year to that point, drawing over 25 million viewers. Kroft's report from the still-radioactive Chernobyl nuclear power complex in 1990 was a classic 60 MINUTES moment. He returned to Chernobyl in 1994 and became the first American reporter to enter the crippled reactor building.
Other memorable 60 MINUTES stories include the only television interview with Woody Allen during his bitter custody battle with Mia Farrow; a report on alleged jury tampering in the O. J. Simpson murder case; and his investigation of Saddam Hussein's hidden financial assets, estimated in the billions of dollars, which attracted worldwide attention.
Kroft's 60 MINUTES story on insider trading in the U.S. Congress in late 2011 drove the passage of Senate and House versions of the STOCK Act (Stop Trading on Congressional Knowledge) to prevent members of Congress from financial market trading based on nonpublic information learned in the course of their congressional work. He also reported two of the biggest news stories of 2011, getting the only interview of President Barack Obama on the killing of Osama bin Laden and revealing that Greg Mortenson lied in his best-selling book, "Three Cups of Tea," and misrepresented the achievements of his charity.
In 2010, Kroft was chosen for the Paul White Award by the Radio, Television and Digital News Association (RTDNA) – the highest honor from the industry's largest peer association. At the same time, he became the only 60 MINUTES correspondent to win two Peabody Awards in the same year. One was for a story on the vulnerability to computer hackers of crucial infrastructures like the power grid, and the other for a story examining the enormous sums of money spent prolonging the lives of dying Americans, bringing his total number of Peabodys to five. Also in the same remarkable year, he won a George Polk award for his report attributing wild swings in the price of oil to Wall Street speculation and an Emmy for his report on rising Islamic militancy in Pakistan.
His joint investigation with the Washington Post exposing the deeply flawed forensic science of bullet lead analysis won the Robert F. Kennedy Journalism award earlier in 2008 and was one of four major awards he won in the space of a year. He won the Sigma Delta Chi award for the same story and electronic journalism's highest honor, the Alfred I. duPont-Columbia University Silver Baton, for an investigation into the disappearance of over $500 million from Iraq's treasury. He also received the Fred Friendly First Amendment award from Quinnipiac University, one of the industry's most prestigious recognitions.
His considerable body of work also was recognized with a Lifetime Achievement Emmy in September 2003. And one of his finest investigative stories, a report examining the conflicts of interest between military contractors and the government in the awarding of contracts, "All in the Family" (April 2003), earned him a Peabody Award.
Kroft's 60 MINUTES reports have been recognized by awards committees since his earliest days on the program, winning an Emmy in his second season for the Cherrnobyl story and his first Peabody in his third season for "Friendly Fire," which explored the tragic, yet common occurrence of soldiers accidentally killing their own men. In 1998, two of Kroft's 60 MINUTES reports were honored with another Peabody Award: "Veronica Guerin," a piece about an Irish reporter gunned down by drug dealers, and "West Side Story," an uplifting account of racial tension turned into racial harmony.
His report "America's Worst Nightmare" (Oct. 2000), on Pakistan's political instability, nuclear weapons and ties to Islamic militant groups such as the Taliban, won him his first Alfred I. duPont-Columbia University Silver Baton for a report the committee called "strikingly prophetic."
Before joining 60 MINUTES, Kroft was a principal correspondent on the CBS News magazine "West 57th," after serving as foreign correspondent for CBS News based in the London bureau, a period during which he covered international terrorism in Europe and the Middle East, including the TWA hijacking in Beirut, the massacres at the Rome and Vienna airports by the Abu Nidal terrorist cell and the Achille Lauro hijacking. He also covered the war in Beirut and the sectarian violence in Northern Ireland. His report for the CBS EVENING NEWS on the assassination of Indira Gandhi won an Emmy Award.
Prior to his assignment in London, Kroft was a correspondent in the CBS News Miami bureau (1983) and traveled extensively in Latin America and the Caribbean. During that time, he covered the U.S. invasion of Grenada and the civil war in el Salvador, where he conducted one of his most famous interviews: as Kroft spoke to a soldier on-camera, a sniper's bullet hit inches from the man's head, abruptly ending the interview.
Kroft joined CBS News in January 1980 as a reporter in the Northeast bureau in New York. He was named a correspondent in May 1981 and worked out of the Dallas bureau (January 1981-May 1983).
Before joining CBS News, Kroft was a reporter for WPLG-TV Miami, WJXT-TV Jacksonville, Fla., and WSYR-TV Syracuse, N.Y.
He was born Aug. 22, 1945, in Kokomo, Ind., and was graduated from Syracuse University in 1967 with a bachelor of science degree. He was honored by his alma mater in 1992 with the George Arents Medal, the highest honor the university gives to an alumnus. Kroft earned a master's degree from the Columbia University Graduate School of Journalism and received an honorary doctorate of humane letters from Indiana University. He served with the United States Army in Vietnam as a correspondent and photographer for Pacific Stars and Stripes.
Kroft is married to journalist Jennet Conant. They live in New York and have a son, John Conant Kroft.
Chairman, President and CEO Nexstar Broadcasting Group, Inc.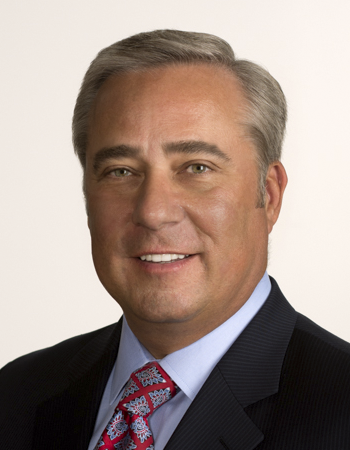 Perry A. Sook has over 33 years of professional experience in the television and radio broadcasting industries, covering all facets of the business including ownership and M&A, management, sales, on-air talent and news. Sook is the founder, Chairman, President and Chief Executive Officer of Nexstar Broadcasting Group, Inc., a leading diversified media company that leverages localism to bring new services and value to consumers and advertisers through its traditional media, digital and mobile media platforms. Based in Irving, Texas, Nexstar was formed in 1996 and trades on NASDAQ under the symbol NXST. Pro-forma for the completion of all transactions Nexstar will own, operate, program or provide sales and other services to 171 television stations and their related low power and digital multicast signals reaching 100 markets or approximately 39% of all U.S. television households.
Prior to Nexstar, Sook was one of the principals of Superior Communication Group, Inc., which was sold in 1995 to Sinclair Broadcast Group. Before Superior, Sook was President/CEO of Seaway Communication, Inc., owner of network affiliated stations in Bangor, ME and Wausau, WI. Before being recruited to run Seaway, he worked in the television industry as a General Sales Manager, acting General Manager and National Sales Manager. Sook previously spent five years with Cox Broadcasting, first in local sales in Pittsburgh then at Telerep, Inc., as a National Account Executive. Early in his career, Sook was involved in local TV sales and radio sales. Sook also worked briefly as a television news anchor at the CBS affiliate in Clarksburg, WV.
Sook did his undergraduate work at Ohio University in Athens, OH and was an adjunct professor at Edinboro State University of Pennsylvania. He is a recipient of the NAB/BEA Harold E. Follow Memorial Scholarship, a Board Member of the National Association of Broadcasters, the Television Bureau of Advertising, the NBC Affiliate Board, and a Board Member and Trustee of The Ohio University Foundation.
He and his wife Sandra have three children; Laura, Victoria and Perry, Jr., and reside in Flower Mound, Texas.
Special Correspondent, National Public Radio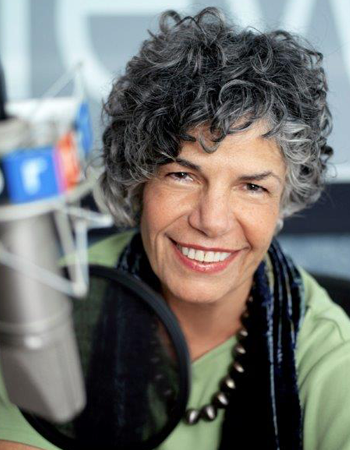 Nationally renowned broadcast journalist Susan Stamberg is Special Correspondent for National Public Radio. Stamberg is the first woman to anchor a national nightly news program, and has won every major award in broadcasting. She has been inducted into the Broadcasting Hall of Fame, and the Radio Hall of Fame.
Beginning in 1972, Stamberg spent 14 years as co-host of NPR's award-winning newsmagazine ALL THINGS CONSIDERED. Then, for three years, she hosted WEEKEND EDITION/Sunday. Stamberg now reports on cultural issues for MORNING EDITION.
One of the most popular broadcasters in public radio, Stamberg is well-known for her conversational style, intelligence, and knack for finding an interesting story. Her interviewing has been called "fresh," "friendly, down-to-earth," and (by novelist E.L. Doctorow) "the closest thing to an enlightened humanist on the radio." Her thousands of interviews include conversations with Laura Bush, Rosa Parks, Luciano Pavarotti, Stephen Sondheim, Billy Joel.
A New York City native, Stamberg has a B.A. from Barnard College. Her numerous honorary degrees include a Doctor of Humane Letters from Dartmouth College. She is a Fellow of the American Academy of Arts and Sciences. She has appeared as a narrator in performance with the St. Louis and National Symphony Orchestras. Her voice appeared on Broadway in Wendy Wasserstein's play "An American Daughter," and in the film "The Siege."