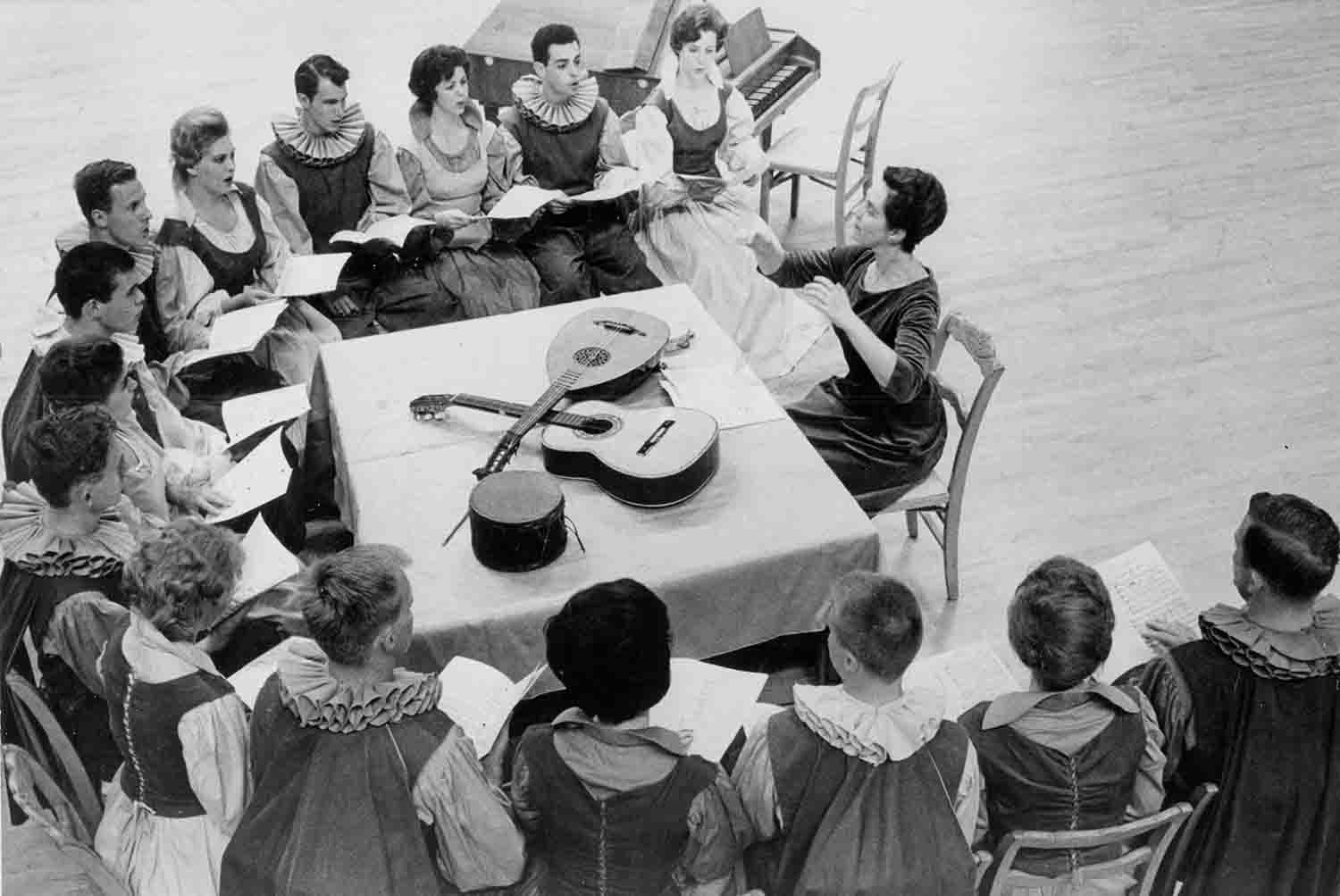 The Recorded History of the UMD Madrigal Singers
---
In the fall of 1958, a group of musically-inclined students at the University of Maryland at College Park began gathering during the noon hour to sing madrigals for their own enjoyment. Madrigals are secular polyphonic songs with parts for four to six voices, usually having no accompaniment; the style developed in Europe during the Renaissance. In 1959, the group was officially recognized by the university and became known as the Madrigal Singers, under the direction of Rose Marie Grentzer, a professor of music and chairperson of the Music Education Division of the University of Maryland at College Park.
Due to the nature of the music, the group remained small over the years, ranging from twelve to twenty-two singers and musicians. The students, both undergraduates and graduates, came from various academic departments on campus. The Singers performed concerts of music from the Middle Ages up to the modern day, though the focus was always the Renaissance. They used Renaissance-period instruments and wore Renaissance costumes specially crafted by the Home Economics Department.
The Recorded History of the UMD Madrigal Singers highlights the Madrigal Singers' recordings held by Special Collections in Performing Arts at University of Maryland. These recordings are made accessible online through University Library's Digital Collections, the links for which are provided on the recordings pages. The pages are organized by academic year, with a number of recordings remaining undated. If you have information regarding the dates of these recordings, please contact the curator.
Madrigal Singers performance, c. 1963–64.