Family Life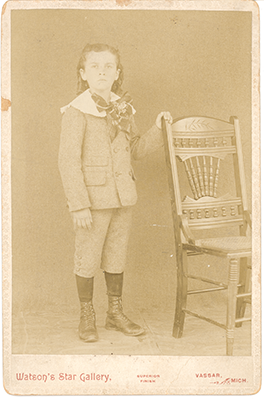 Harry Clifton Byrd was born on February 12, 1889, in Crisfield, Maryland, one of seven children of William Franklin and Sallie May Sterling Byrd. William Franklin Byrd was in the seafood industry and held political office as a member of the Somerset County Board of Commissioners and the Maryland House of Delegates, where he served two terms, 1910-1912 and 1924-1927. Sallie May Byrd was devoted to her family and was a life-long, avid gardener.
Harry Clifton Byrd, nicknamed "Curley" for his magnificent head of black, wavy hair, grew up in Crisfield, graduating from Crisfield High School in the spring of 1905 at the age of sixteen and enrolling in the Maryland Agricultural College (M.A.C.) the succeeding fall.
After his graduation from M.A.C., Byrd pursued a number of employment options, including semi-professional baseball, sports writing, and coaching high school football, before returning to his alma mater to begin a long and distinguished career as a faculty member, football coach, administrator, and president.
Shortly after his return to M.A.C., he married Katherine (Kate) Dunlop Turnbull on December 27, 1913. The Byrds had four children: Harry Clifton, Jr., Evelyn Westover, William Kirkland, and Sterling Jefferson Byrd. They divorced in 1934, and Harry Clifton Byrd never remarried.
Click below to view enlarged images