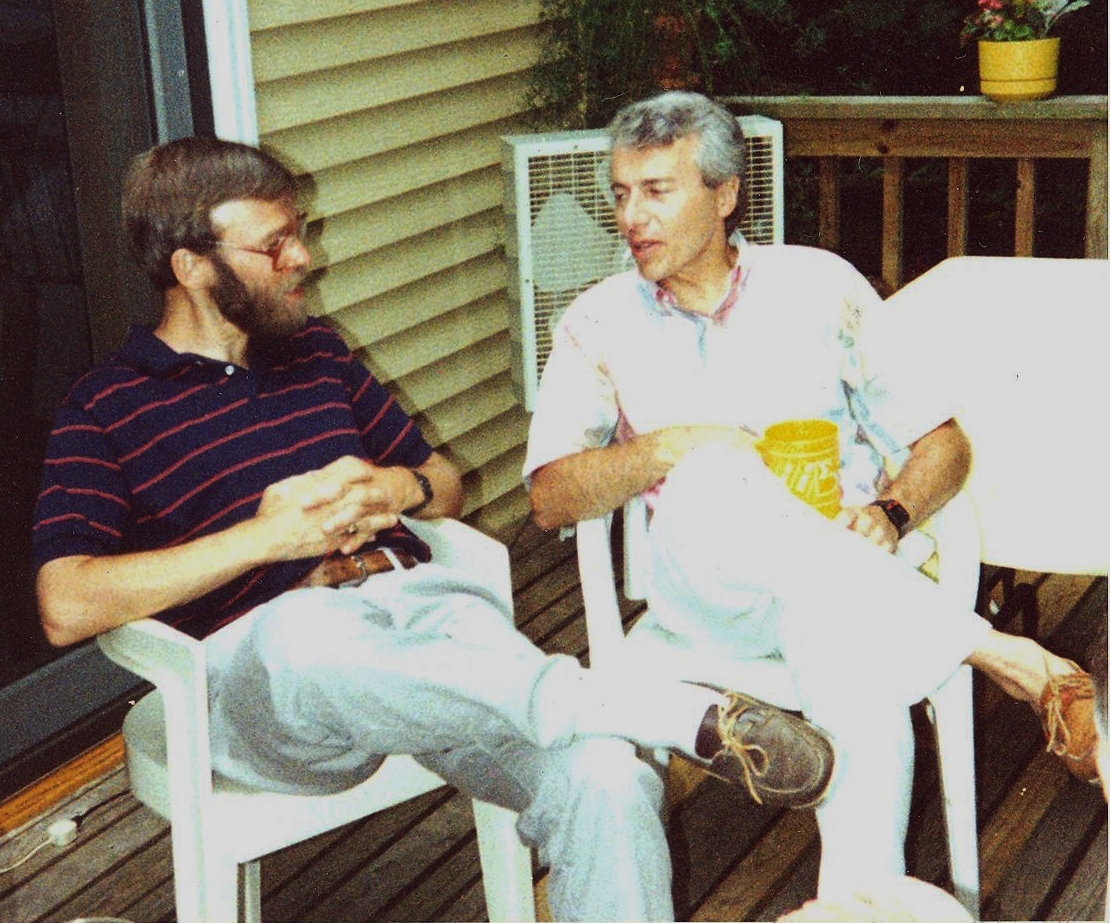 Hugo (left) and Wouter (right) Keesing, discussing their record collections.
Photographed by a member of the Keesing family, 1992.
Wouter and Hugo Keesing
This exhibit features the works created and collected by Wouter Keesing. He was a lawyer and active record collector in the Philadelphia area. Born in the Netherlands in 1942, he developed an early interest in the music of Fats Domino, and began assembling a sizable collection on Domino and related artists from the New Orleans area.
---
Wouter Keesing tracked down even the rarest of records, including bootlegs and variants, to determine how many pressings a record had, who recorded on each session, and other data valuable to listeners of this music. He compiled several discographies himself, but his research also contributed to the comprehensive anthologies released by Bear Family Records on Fats Domino and Smiley Lewis. Before his death in 1996, he had begun working on a discography for Larry Williams.
---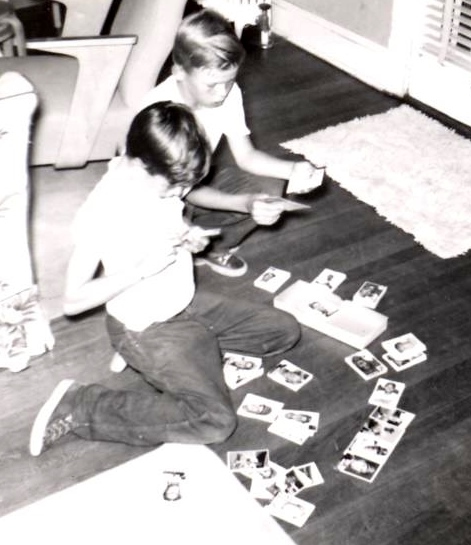 Hugo and Wouter Keesing, assembling their baseball card collections.
Photographed by a member of the Keesing family, 1954.
Hugo Keesing, Wouter's brother, contributed a number of pieces featured here as well. Keesing is a popular culture scholar with a particular strength in Vietnam War era materials. Hugo Keesing received degrees from Duke and George Washington University before completing his doctorate in behavior research in 1972 at Adelphi University, with a dissertation titled, "Youth in Transition: A Content Analysis of Two Decades of Popular Music."
Hugo Keesing taught a course at University of Maryland on contemporary history using topical music and pop culture. Many of the materials he collected, his research notes, and teaching materials are available in the Keesing Collection on Popular Music and Culture.