Heavy Metal Parking Lot: The 30-Year Journey of a Cult Film Sensation
"If I would have had known what I know now, I never would've shut the camera off. I would've filmed the entire '80s."

Jeff Krulik
When aspiring filmmakers Jeff Krulik (UMD '83) and John Heyn descended upon the Capital Centre parking lot on May 31, 1986, they had little more in mind than to document a fan scene at full peak. The result was Heavy Metal Parking Lot, a 16-minute film featuring local heavy metal fans expressing their enthusiasm for Judas Priest before the band performed in concert later that night.
The film's subsequent 30-year journey into popular culture - which started from bootleg copies passed among fans and video collectors, and grew into multi-generation dubs on an underground tape-trading network - has earned it an international fan base all its own. Filmmakers, musicians, actors, artists, music fans and scholars have embraced it as both an iconic representation of a unique subculture and a valuable primary source worthy of anthropological study.
The documentary, which lacks a narrative, also seems to capture something at once obvious and elusive, a collective portrait clear in its depiction but somehow impossible to define. The question, "What is Heavy Metal Parking Lot?" remains unanswerable, and that may be precisely why its legacy endures. This exhibit reveals what happened that day in Landover, MD, and in the 30 years that followed.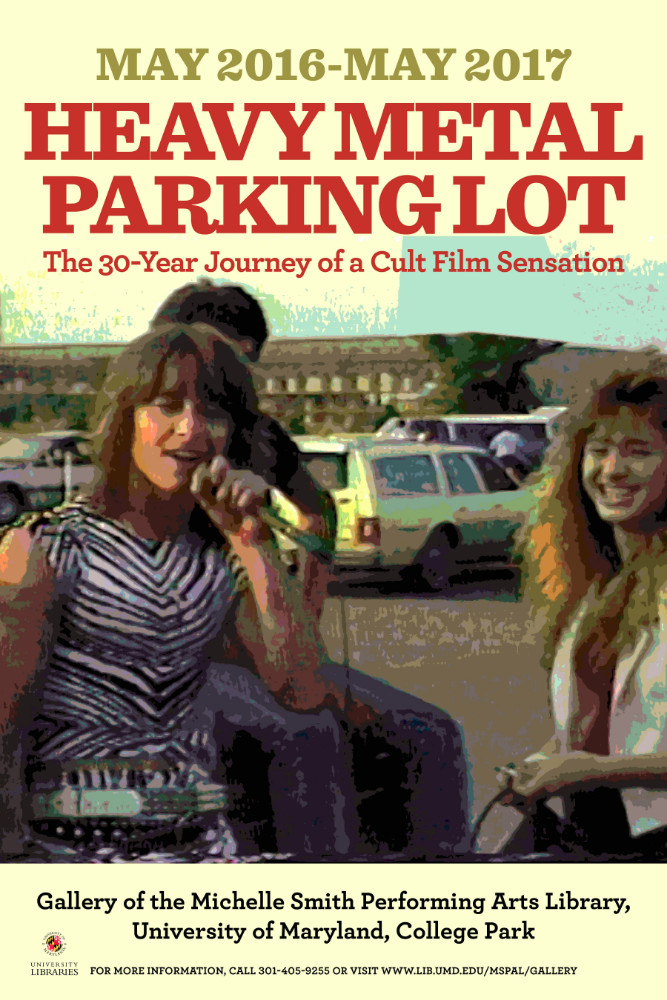 Poster for the gallery exhibit honoring the film's 30th anniversary. To see the full display click here.