"Going to the Capital Centre was a formative event, a rite of passage, for everybody who grew up in this area."

John Heyn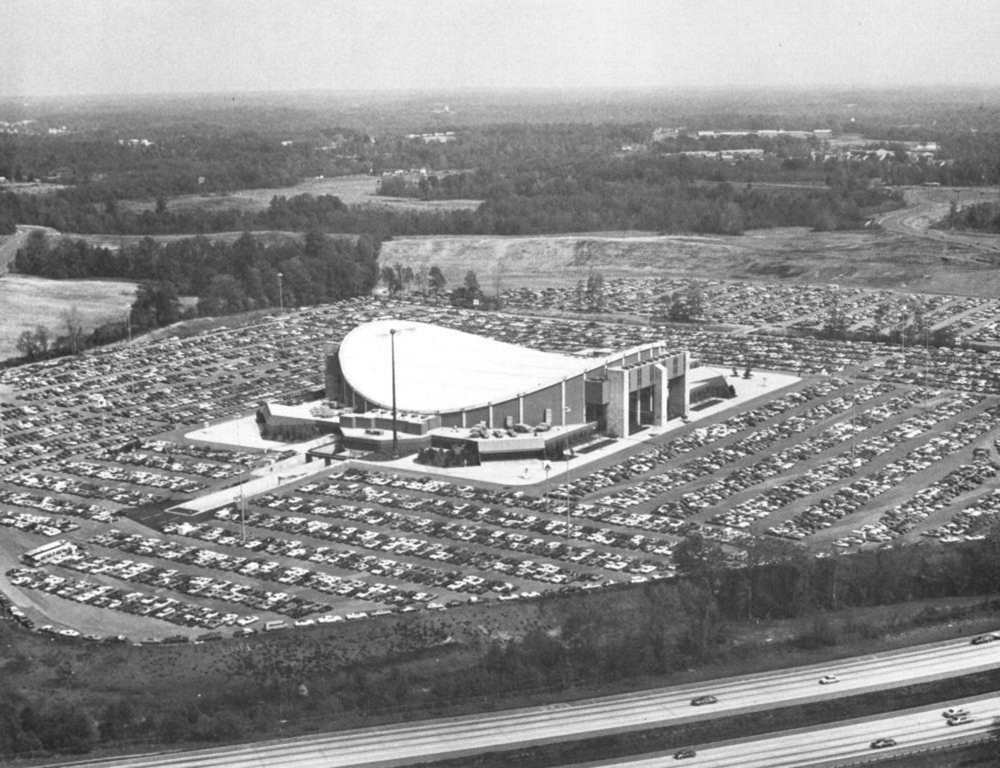 Courtesy of Susan Pearl, Historian
Prince George's County Historical Society.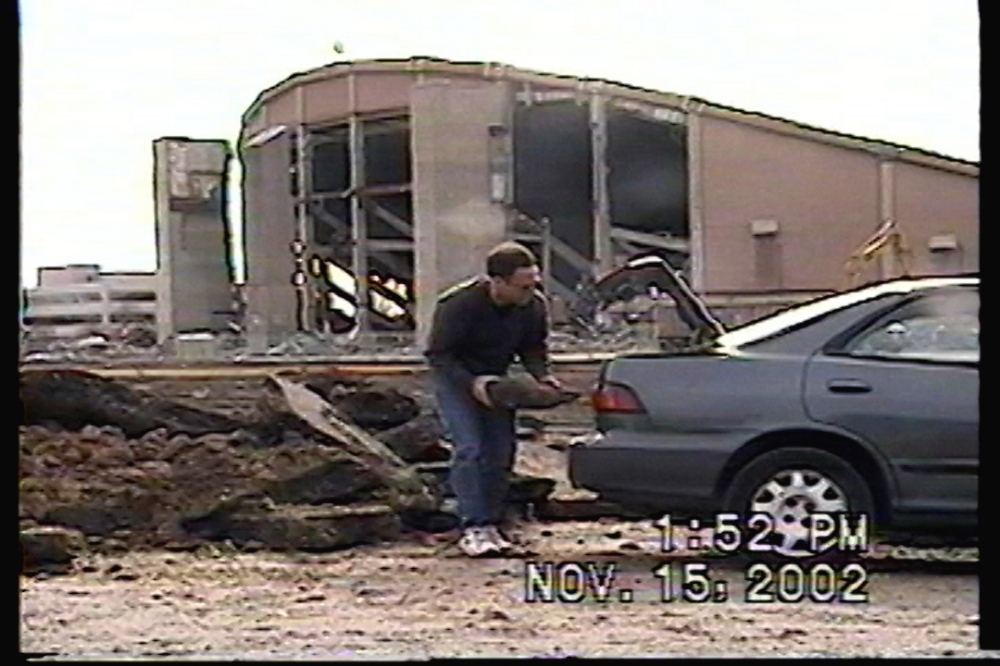 John Heyn salvages a chunk of the parking lot.
Capital Centre
On December 2, 1973, the Capital Centre began a nearly thirty-year presence as a defining regional landmark. towering over the beltway, six miles from the University of Maryland's campus in Landover, Maryland, the "Cap Centre" (as it was commonly called), may have looked like an oversized potato chip, but to a generation of Maryland and Mid-Atlantic residents, it housed a lifetime of memories.
State-of-the-Art
Built at a cost of $18 million, the Cap Centre was a state-of-the-art venue that featured luxury sky suites, computerized ticketing, and Telscreen -- the first-ever giant video screen in a sports arena. It was home to both the Washington Bullets and Washington Capitals, and host to countless other gatherings and events, especially live music.
Major Tour Stop
Anyone who ever attended a concert there remembers the roar of the crowd when the lights dimmed and the headliner took the stage. For years, every major-label act made the Cap Centre a tour stop, some even recording live albums during their shows.
And, for an ethnography of the American teenager, there was no better field than the venue's parking lot, where legions of fans congregated to revel before concerts.
End of an Era
The Capital Centre finally closed in 2002, and was demolished later that year. Now the site of a shopping center, all that remains is a commemorative display and an endless parade of memories.
John Heyn and Jeff Krulik attended and filmed the demolition on December 15, 2002. A month earlier, John had saved chunks of asphalt as mementos of the storied parking lot.
Capital Centre Memorabilia