The Stratemeyer Syndicate
Everyone has heard of Nancy Drew, The Hardy Boys, The Bobbsey Twins, The Rover Boys, and Tom Swift, but almost no one has heard of the man who created them: Edward Stratemeyer.
Edward Stratemeyer (1862-1930) was a prolific writer from Elizabeth, New Jersey who initially wrote dime novels and other types of adventure and mystery stories. He met his literary heroes Horatio Alger, Jr. and William Taylor Adams (Oliver Optic) while working at Street and Smith Publishers, publishers of dime novels, pulp magazines, comics, and series books. After their deaths, Stratemeyer edited and finished works they had not completed and even wrote new volumes under the Alger name.
Edward Stratemeyer created the modern juvenile series as we know it today and successfully adapted the mystery genre for adults to juvenile books. He excelled at writing irresistible adventure and mystery stories featuring young detectives who solve crimes.
Rather than stressing moral virtues and family life, Stratemeyer's books are crammed with action, danger and suspense. The young heroes and heroines enjoy freedom from oppressive adult supervision and employ cars, planes, boats, and motorcycles to act independently. For girls' series, this was definitely a change from the atmosphere of many nineteenth century stories where domestic scenes dominated.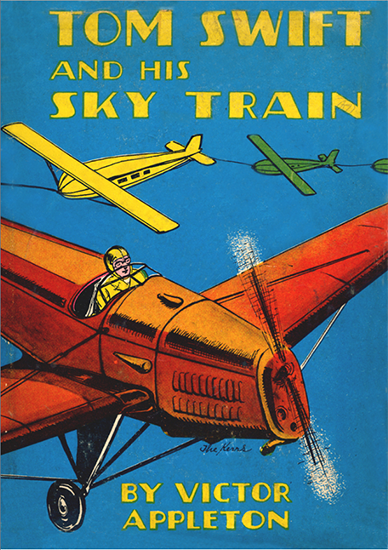 Developing the Modern Juvenile Series