Origins of the Sousa/ABA/Ostwald Award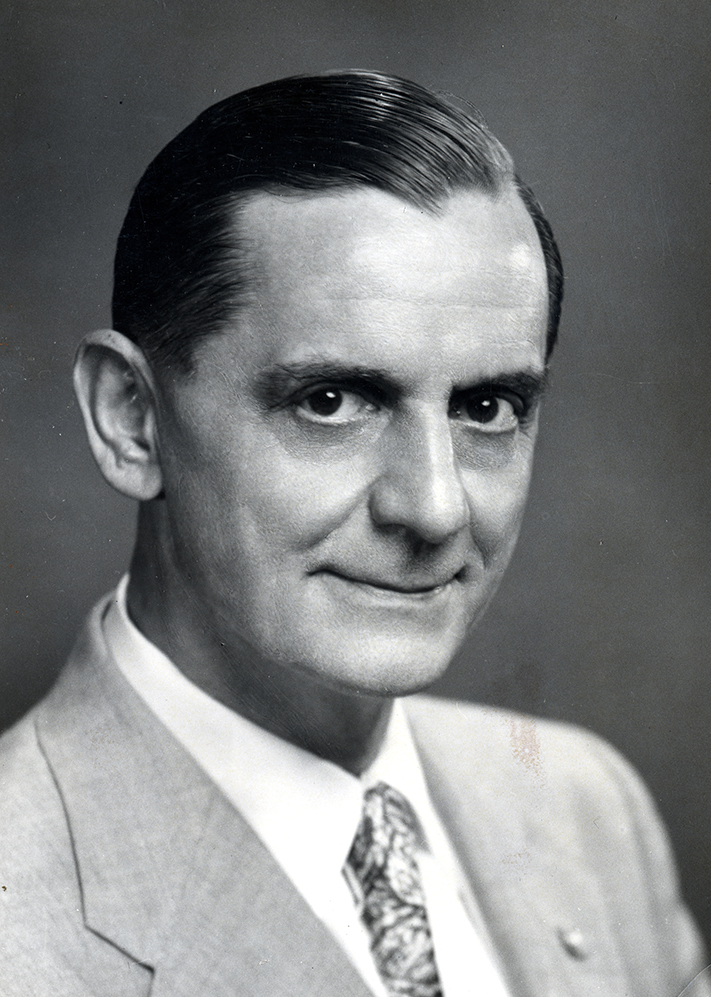 The Ostwald Family Legacy
Ernest Ostwald and his younger brother, Adolph, immigrated to the United States after the First World War and became involved in the business of manufacturing chauffeur, livery, and other types of uniforms. The Ostwald family became interested in band music in 1936, when Ernest offered to finance the New York State magazine School Music News for one year.
By the mid-1930s the family company, Uniforms by Ostwald, had grown and was beginning to focus on producing band uniforms. Together with the J.C. Penney network of stores, the Ostwalds were able to expand nationally and provide a wide selection of band uniforms to schools, universities, and various groups of amateurs or professionals interested in performing band music. While many uniform companies turned to military uniforms during World War II, the Ostwald name came to dominate the band uniform market. As demand for school band uniforms grew after the war, the Ostwalds capitalized on this success and built their own factory on Staten Island.
In 1951, the Ostwalds joined the American Bandmasters Association as an associate member and supplier. Together they established the ABA Ostwald Award, which is given to the best band composition written in the preceding year. Ernest Ostwald died in 1956, before the first award was presented in Santa Fe, New Mexico. Adolph maintained a strong relationship with ABA and received the Kappa Kappa Psi Distinguished Service to Music Award in 1969.
Since the mid-1950s, the ABA Ostwald Award has grown in importance and prestige, and has attained a position of national and international prominence. A foundation was created to assure continued funding for the future, and today the Sousa/ABA/Ostwald Award is among the most prestigious composition prizes in the United States. The Sousa Foundation joined with the ABA Foundation to financially support the former ABA Ostwald Award, which has been renamed the Sousa/ABA/Ostwald Award.
Announcing the First ABA Ostwald Award
"A Uniform by Ostwald presentation," 1956
The Uniforms by Ostwald company took pride in its association with ABA and its sponsorship of the award. This multi-page advertisement from The Music Journal in 1956 announces the winner of the first ABA Ostwald Award and highlights an endorsement from Edwin Franko Goldman, an ABA founder and the organization's first president:
"The Ostwald people do more than manufacture fine uniforms—they sponsor musical events to encourage high school bands and budding musicians everywhere. Occasionally they award prizes for original band compositions. And to bands needing new uniforms and instruments, 'Uniforms by Ostwald'' furnishes fund-raising ideas and plans without charge. They are a growing force in musical America."