Biography
The Don Gillis present in the oral history tapes is one both intimate and unknown. Although his voice adopts the rounded friendliness appropriate for broadcast technology, and his tone is jocular and engaged, the focus of the interviews is almost always squarely on the subject. We learn very little about Gillis himself, and those unfamiliar with his story might wonder why he was chosen to conduct these interviews; the surviving documents give few details, but we do know that at the 1965 meeting, Gillis proposed a 30-minute radio show for the ABA titled the "Best in Band Music," probably for NBC. For this purpose Gillis chaired an ABA committee which also included Arthur Brandenburg and Chester E. Whiting. The interviews were to be interspersed with a wide cross-section of music, which explains the various aesthetic approaches the interviewees represent.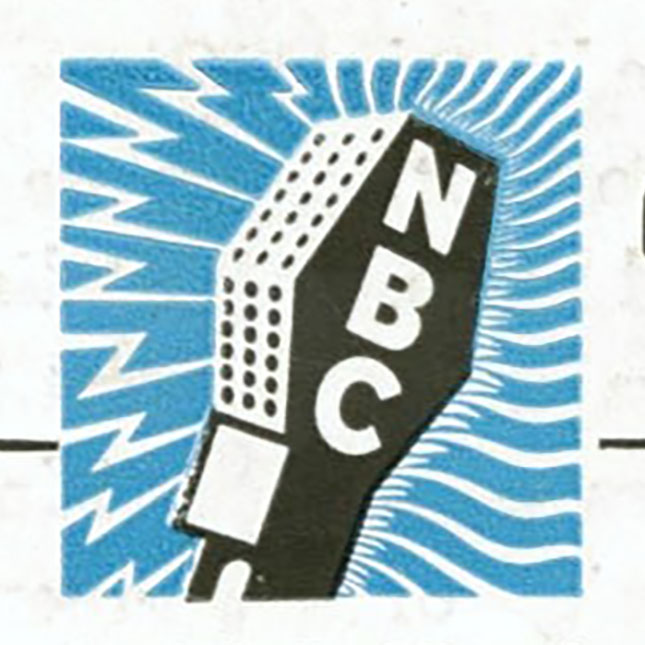 Among the few autobiographical details Gillis conveys are several references to his early career at Texas Christian University in Fort Worth, where he earned a music degree. During his junior and senior year, he was chosen as a student bandleader and, after graduation returned to serve as TCU's band director from 1935 to 1942. Other jobs during the period included work as a staff trombonist and arranger at a local radio station, WBAP. The positions at both TCU and WBAP provided opportunities for Gillis to compose "music for use".
Early works included the Panhandle Suite (1935) for concert band, which reflected the composer's familiarity with Ferde Grofé's Grand Canyon Suite, and The Raven (1937), written as accompaniment to a dramatic reading of Edgar Allen Poe's poem on the air. The stylistic tendencies of these works were endemic of the times. Like much Depression-Era classical music they were accessible, with an emphasis on singable melodies and clear harmonies. These characteristics, along with the sort of humor that might inspire a composer to write a Symphony 5 1/2 "Symphony for Fun", became the signature features of Gillis's compositions.
Toscanini
From Fort Worth, Gillis moved to Chicago, where he briefly became production director at WMAQ, an NBC affiliate. That job was a poor match, but it led to an appointment as music show staff director at WNBC, the home of Arturo Toscanini's NBC Symphony, then the most well-known symphony orchestra in the U.S. Toscanini was famous for his mercurial temper, and when Gillis was assigned to his show in 1944, he was the last in a string of short-lived producers. Nonetheless, Gillis cultivated a good relationship with the conductor and remained at WNBC until 1954, when the NBC Symphony was disbanded. Those years shaped the rest of his career, both because they allowed Gillis to present his own compositions to a national audience and because he learned about radio production at the highest levels.
In 1956 and 1957, Gillis was a composer-in-residence at the Interlochen Arts Academy. Because the National Music Camp met only during the summer, this job allowed Gillis to write and guest conduct the rest of the year. In 1958 Gillis became Executive Vice-President of the camp, a position he retained until 1961. Many of his compositions written during the Interlochen years were intended for student performance, including a short opera, Pep Rally (1956) for singers and band accompaniment.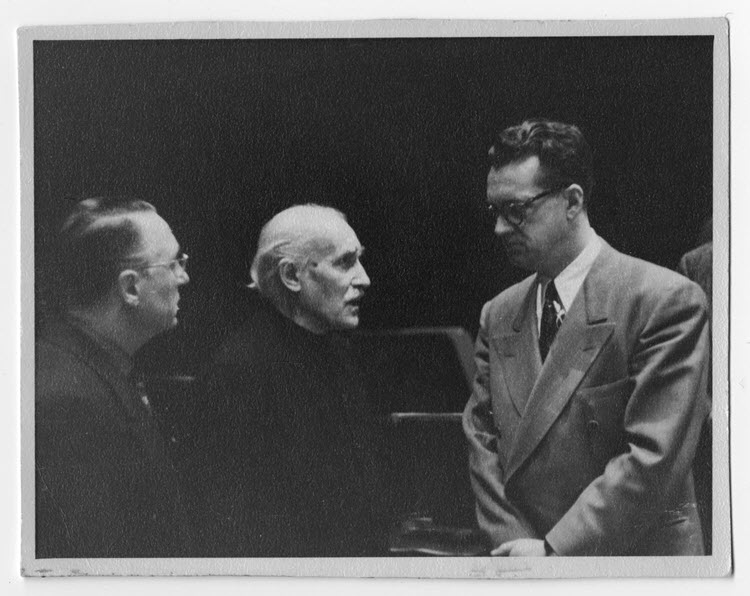 During the period in which the ABA interviews were conducted, Gillis returned to broadcasting and university, this time on a free-lance basis. He produced two of his best-known radio series, Toscanini: The Man Behind the Legend for NBC, and The Music of Don Gillis for National Educational Radio (the precursor to National Public Radio), as well as several smaller series. Although it appears that the interviews were never turned into the planned radio program, Gillis was a natural choice to lead such an ABA radio project. By 1965, he had been a member of the ABA for over a decade and he had been writing music for the band for over thirty years; he was also intimately familiar with radio as a medium and with the norms of the industry.
Astute listeners will notice Gillis's guidance of the project during the recordings. At the very beginning and very end of the interviews, he can be heard giving or receiving instructions from those running the microphone and tape, or preparing the interviewee for expected topics. He also makes several references to post-production editing, making sure to repeat himself or make a note when there is a mistake, so that the tape could be cut and remastered later (we do not have the edited versions). In addition, there is Gillis's interview style—he has a mid-century broadcaster voice with a tendency toward gentle flattery and seemingly genuine curiosity.
Regardless of the purpose of the recordings, we are fortunate that they exist. Through them we are able to learn a great deal about band music in the U.S. during the Cold War. We are able to extract this information not just because there are so many interviews with bandmasters in different sub-fields and career stages, but also because Gillis is a skillful interviewer, extracting both information and emotion from his subjects.