James Mark Quinn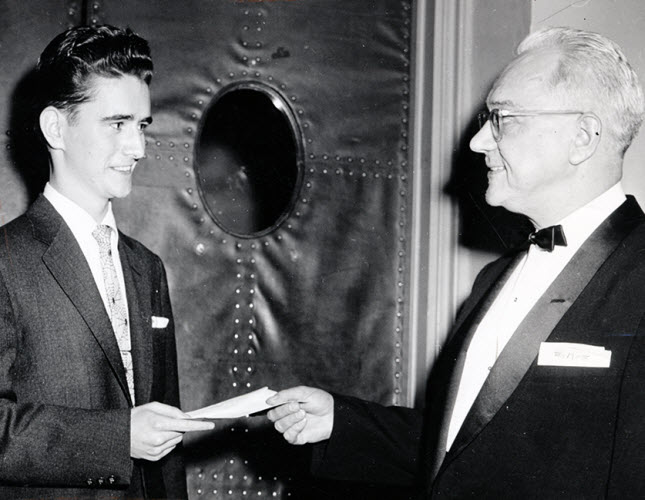 1958: Portrait of the Land
James Mark Quinn (b. 1936) is an award-winning composer of works for theater, television, and the concert stage. His chamber music, songs, and other works in various media have earned him over 44 consecutive awards from the Popular Awards Panel of the American Society of Composers, Authors and Publishers (ASCAP).
Quinn worked as composer/librettist on the Emmy Award–winning and Blue Ribbon Citation Award–winning opera-ballet Requiem for a Slave and as the principal composer and associate lyricist of the musical Do Black Patent Leather Shoes Really Reflect Up?, which holds performance records in Chicago, Detroit, and Philadelphia.
Quinn remains the youngest composer ever to have won the ABA Ostwald Award, which he received for Portrait of the Land in 1958, written when he was just 21.
Listen to a recording of Portrait of the Land