Maurice Weed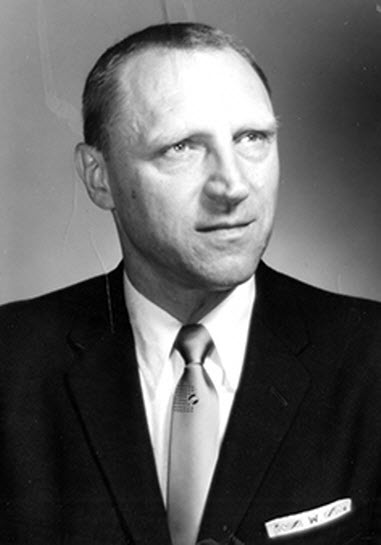 1959: Introduction and Scherzo
Maurice Weed (1912–2005) received a bachelor of arts in composition from Western Michigan University in Kalamazoo, where he studied with H. Owen Reed, and an MM and PhD in composition from the Eastman School of Music, where he studied with Edward Royce, Burrill Phillips, Bernard Rogers, and Howard Hanson.
Weed taught music and served as supervisor of instrumental music for the public schools of Iona, Michigan, from 1934 to 1936, and for Three Rivers, Michigan, from 1937 to 1943. He served as faculty at Ripon College, the Eastman School of Music, Northern Illinois University (where he was head of the music department until 1974), and Western Carolina University.
His compositions have been performed in many notable venues including the concert hall of the Eastman School of Music, Carnegie Hall in New York, and Constitution Hall in Washington, DC. Weed has won many notable awards including the National Symphony Orchestra's 25th anniversary award in 1956, first prize in the competition MacDowell Fellowship in 1961, the J. Fisher & Bro. Centennial Award in 1964, and the Pedro Paz Award in 1966.
Weed won the ABA Ostwald Award in 1959 for his Introduction and Scherzo for Band.