James Curnow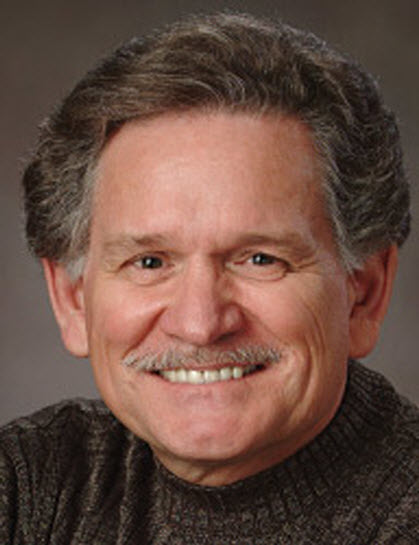 1980: Mutanza
1984: Symphonic Variants for Euphonium and Band
James Curnow (b. 1943 in Port Huron, Michigan) currently lives in Nicholasville, Kentucky, where he is Composer-in-Residence (Emeritus) at Asbury University. He is also president, composer, and educational consultant for Curnow Music Press, Inc., and editor of all music publications for the Salvation Army in Atlanta.
Curnow received his bachelor's from Wayne State University and his master's from Michigan State University, where he was a euphonium student of Leonard Falcone and a conducting student of Dr. Harry Begian. His studies in composition and arranging were with F. Maxwell Wood, James Gibb, Jere Hutchinson, and Irwin Fischer.
Curnow has taught in all areas of instrumental music, both in the public schools (five years) and at the college and university level (26 years). He has won several awards for band compositions, including the ASBDA/Volkwein Composition Award in 1977 (Symphonic Triptych) and 1979 (Collage for Band), the ABA Ostwald Award in 1980 (Mutanza) and 1984 (Symphonic Variants for Euphonium and Band), the 1985 Sixth International Competition of Original Compositions for Band (Australian Variants Suite), the 1994 Coup de Vents Composition Competition of Le Havre, France (Lochinvar), and many annual ASCAP awards.
Curnow won the ABA Ostwald Award in 1980 for Mutanza, a set of symphonic variations for band. Curnow's Symphonic Variants for Euphonium and Band, selected for the 1984 ABA Ostwald Award, was commissioned by Harry Begian and the University of Illinois Symphonic Band, with Philip Franke from the U.S. Marine Band playing the solo part at the premiere.