James Barnes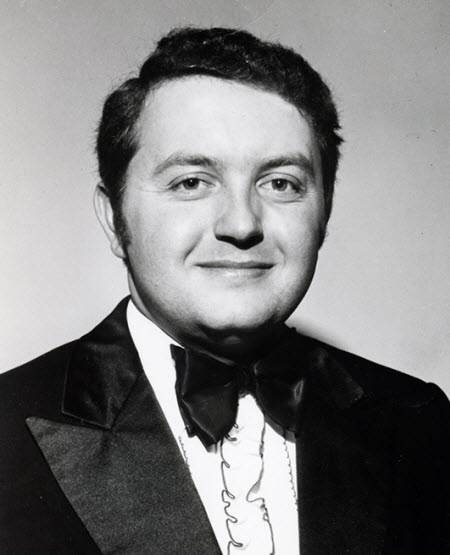 1978: Symphony, opus 35
1981: Visions Macabre
From 1977 until his retirement in 2015, James Charles Barnes (b. 1949) was a professor of theory and composition at the University of Kansas, where he taught orchestration and composition. He received a bachelor of music degree in composition and music theory from the University of Kansas in 1974, and master of music from the same institution in 1975. He studied conducting privately with Zuohuang Chen.
Barnes is a two-time winner of the ABA Ostwald Award for contemporary wind band music. His compositions have been performed widely in America, Europe, Japan, Taiwan, and Australia and recorded by the Tokyo Kosei Wind Orchestra. Barnes is also a tubist and has performed with numerous professional organizations in the United States.
---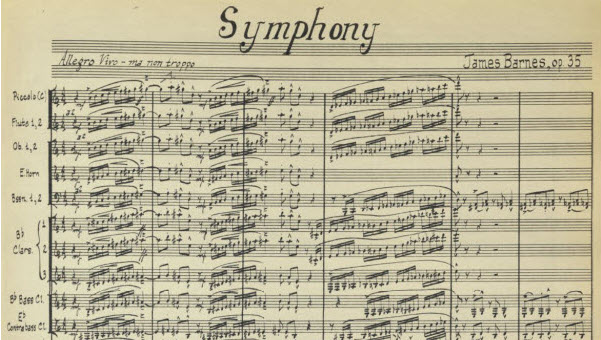 Symphony, op. 35
Barnes won his first award in 1978 for his Symphony, op. 35, written for his master of music degree at the University of Kansas.
The piece contains four movements: an Allegro in sonata form, a Lento second movement, a Scherzando in seven-part rondo form, and an andante Passacaglia consisting of 18 variations and a coda. The score divides the wind orchestra as many as seven or eight ways in some sections and makes use of a number of different timbres, including multiple types of trumpet mutes, a large percussion section, and integral parts for harp, pianoforte, and celesta.
Visions Macabre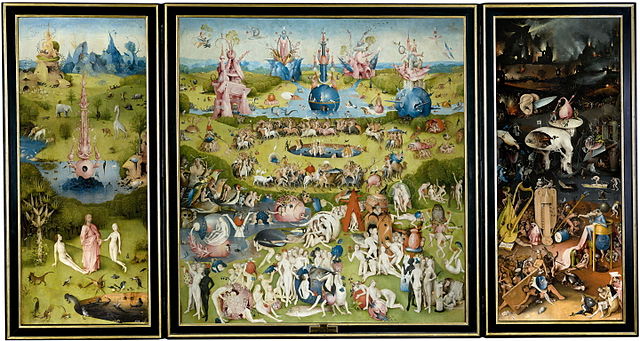 The Ostwald Prize was awarded to Barnes in 1981 for Visions Macabre, a symphonic impression of the Hieronymus Bosch painting The Garden of Earthly Delights. Barnes conducted the University of Kansas Symphonic Band in the premiere of the piece in 1980.
Visions Macabre contains a single movement but is divided into three sections depicting scenes from Bosch's triptych: the Garden of Eden, earthly temptations, and the damnation of mankind. In his notes to the score, Barnes writes,
"I would prefer that the listener be the judge of this music, and that he or she allow their own imagination to take over while listening to the work. Like Hieronymus Bosch, my hope is that this brief encounter with the darker side of human nature might not be merely a brief entertainment of the bizarre and the grotesque, but that it might serve as a medium for personal reflection on the timeless struggle between the supposed purity of man's soul and ubiquitous temptations of evil."
The ABA collection at Special Collections in Performing Arts contains an autographed working copy of the score as well as a published edition by Southern Music.