Michael Gandolfi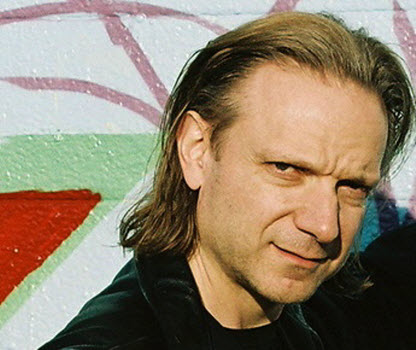 2012: Flourishes and Meditations on a Renaissance Theme
Michael James Gandolfi (b. 1956) is chair of the composition department at the New England Conservatory of Music, where he also earned his bachelor's and master's degrees.
Gandolfi studied with Leonard Bernstein and Oliver Knussen as a fellow in 1986 at the Tanglewood Music Center, where he is now the coordinator of the composition department. He has served on the faculty of Harvard University, Indiana University, and the Phillips Academy at Andover and was composer in residence with the New England Philharmonic.
Gandolfi's works have been performed by the Boston Symphony Orchestra, Atlanta Symphony Orchestra, the New World Symphony, the Houston Symphony Orchestra, the Boston Modern Orchestra Project, BBC Scottish Symphony Orchestra, and many others.
---
Flourishes and Meditations on a Renaissance Theme, a work for concert band that won the Sousa/ABA/Ostwald Award in 2012, was commissioned by the "President's Own" United States Marine Band. The piece contains seven variations on an anonymous Renaissance melody called Spagnoletta.