Saving WMUC
"#Save WMUC"

- Twitter, 2011
Funding
WMUC has always had to rely on funding from the Student Government Association (SGA). However, as the number of student organizations on campus has increased, the funding to existing organizations has decreased. In 2011, the SGA cut WMUC's funding in half, crippling the station's primary source of financial support. An ensuing Twitter campaign helped raise money as a temporary stop-gap measure, but the station needs a more reliable and sustainable stream of support. Please consider making a donation to the WMUC Support Fund to help ensure that WMUC will always have a future at the University of Maryland.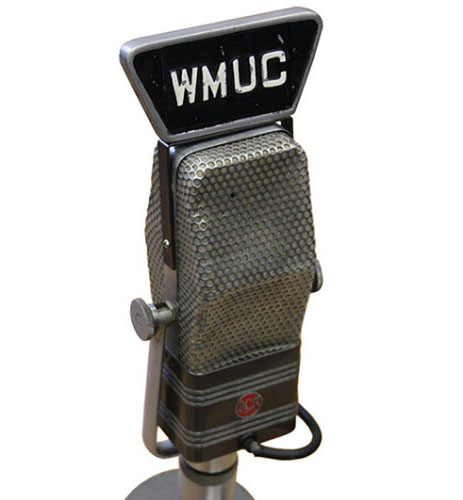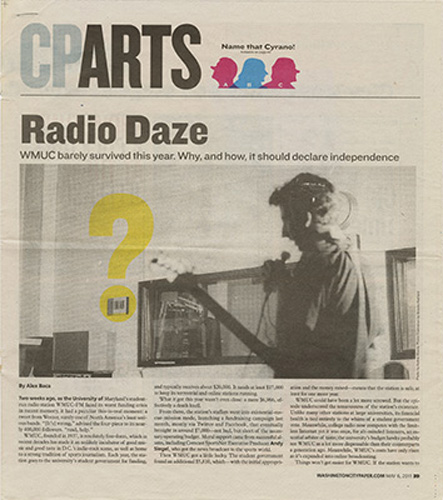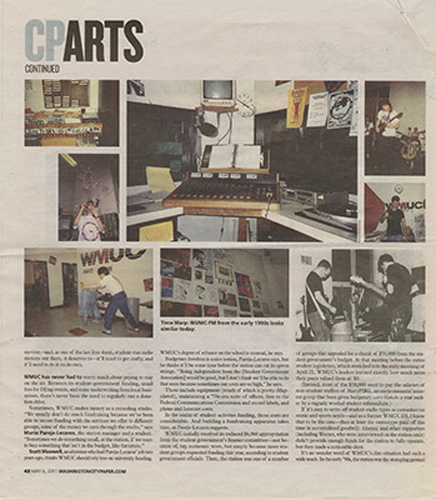 Preservation
In June 2011, Laura Schnitker, Sound Archivist at Special Collections in Mass Media & Culture and an alumni DJ, began the process of accessioning the historical records of WMUC with the help of a student assistant. They recovered over 1500 audio reels, ADATs, mini discs and VHS tapes from the station's storage room, in addition to several boxes of print records from staff offices. The audio materials contain student programs spanning from the mid-1960s to the late 1990s, and include music shows, dramas, news, interviews, sports, talk shows, ad spots, station IDs and coverage of campus events. These broadcasts document WMUC's evolution over the decades as well as campus history during that period.
Print documents include station schedules, staff lists, policies, forms, flyers, zines, photos, awards, correspondence, reports, newspaper clippings and manuals dating to 1948 when WMUC first began broadcasting.
The University Libraries' establishment of the Digital Conversion and Media Reformatting Center (DCMR) in 2012 facilitated the process of digitizing both audio and print materials to preserve their content and make them accessible to alumni and researchers. Alumni donations have also been a vital resource for this exhibit and the WMUC Collection, which is now a permanent and growing part of the University Archives.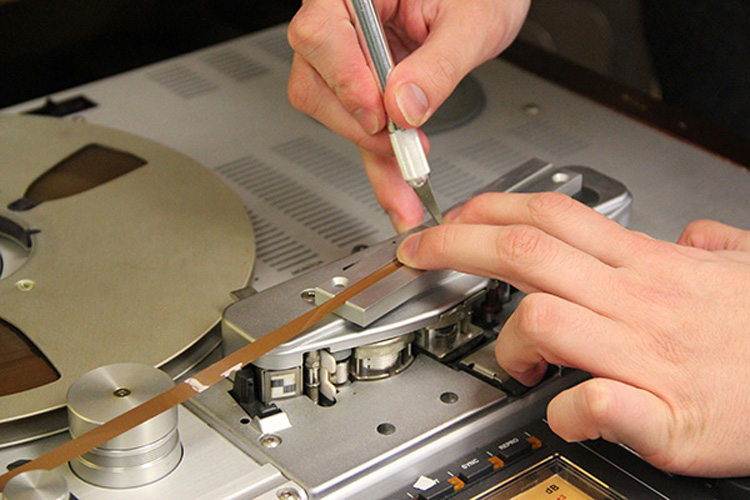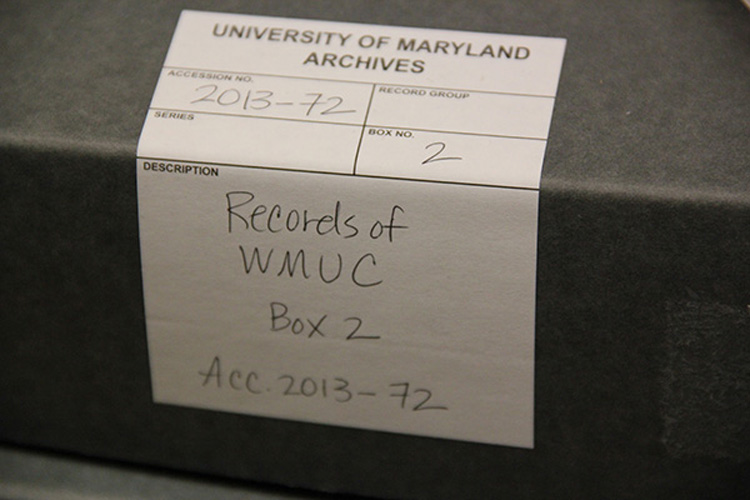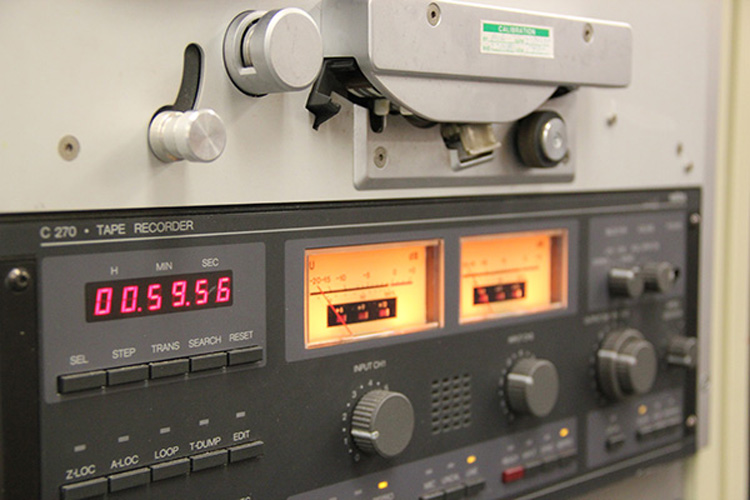 Further Reading: Online Articles
Musicians at WMUC
Funding Crisis, 2011
WYPR Takeover