Sports
"There aren't too many who have been lucky enough to sit courtside and broadcast a Final Four basketball game, and I got to do it at the age of 21."

- Rob Jemella, WMUC Sports, 1997-2001
WMUC Sports has always been an outstanding part of the station, with a long tradition of covering nearly all university sports, revenue and non-revenue, small and large, home and away. In the station's early years, sports segments were limited to reporting scores and game highlights. In 1953, WMUC aired its first remote broadcast of a men's basketball game from the Southern Conference championships in North Carolina. When WMUC reporters started broadcasting on-the-scene basketball games in 1957, the station began to build a reputation for professional training in play-by-play broadcasting.
Sharing airtime with other programs presented a challenge, however, especially to music DJs whose shows were often preempted for sporting events. In 2001, some engineering students came up with the idea to stream sports separately online, and WMUCSports.com debuted in August 2002 with the football season opener. This enabled teams that had never had any broadcast exposure to receive weekly "airtime," and gave more students the chance to host sports talk shows. The launch of WMUC's online station in 2008 expanded those opportunities even further. WMUC Sports remains the sole outlet for many of the university's athletic events, and grateful parents throughout the world can listen to their sons' and daughters' games in real time.
An impressive number of WMUC Sports alumni have gone on to professional careers as sports broadcasters and journalists, including Pam Ward (ESPN), Josh Maurer (UMass), Robin Lundberg (ESPN Radio), Heather McDonogh (NBC-4), Robert Dawson (CBS and SiriusXM), Rishi Barran (NBC-2), Paul Manusky (NFL Films), Al Galdi (ESPN 980) and Rob Jemella (SiriusXM). Many of them credit WMUC for helping them pursue their ambitions, having chosen to attend Maryland based on the strength of the station's Sports department. Said Jemella, "My first professional radio job came because of a connection I made at WMUC, so without that I have no idea what I'd be doing today."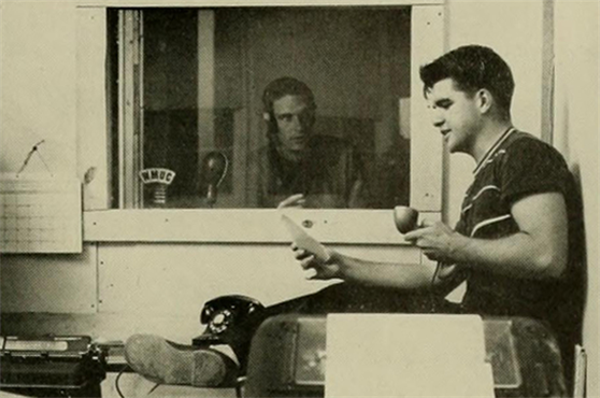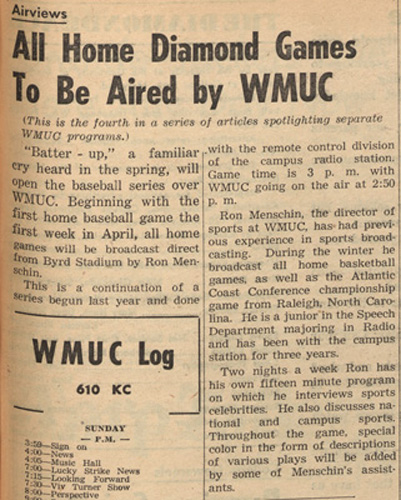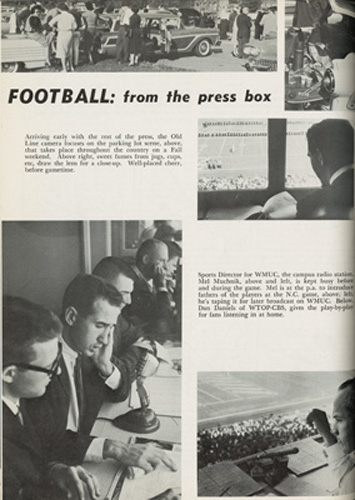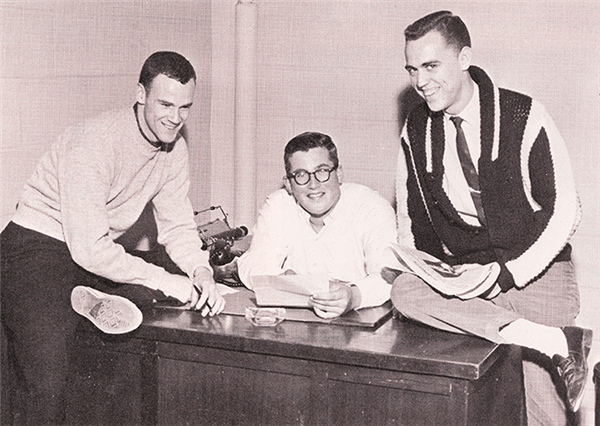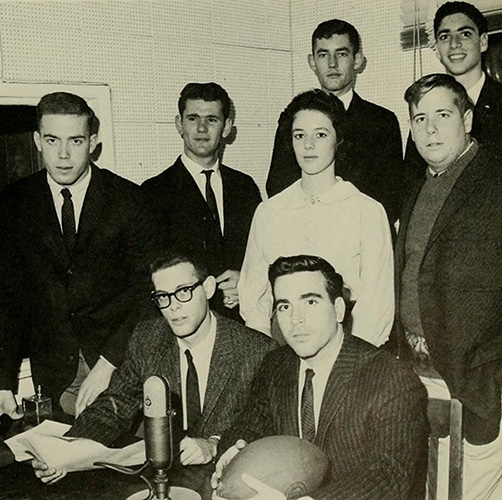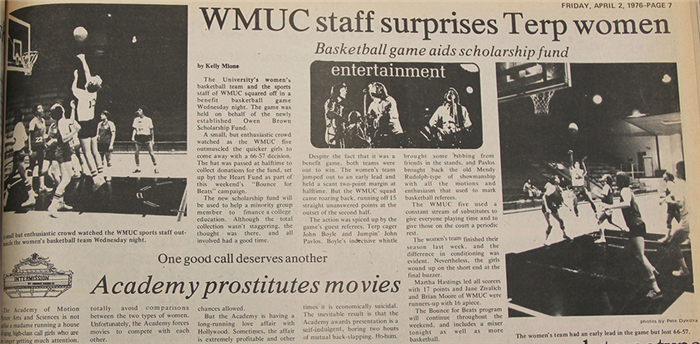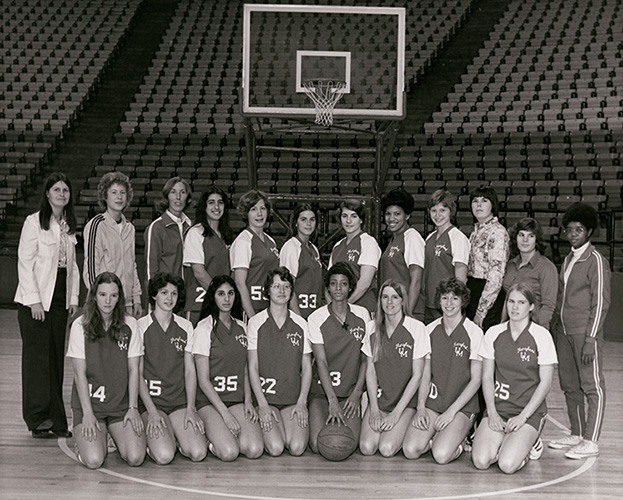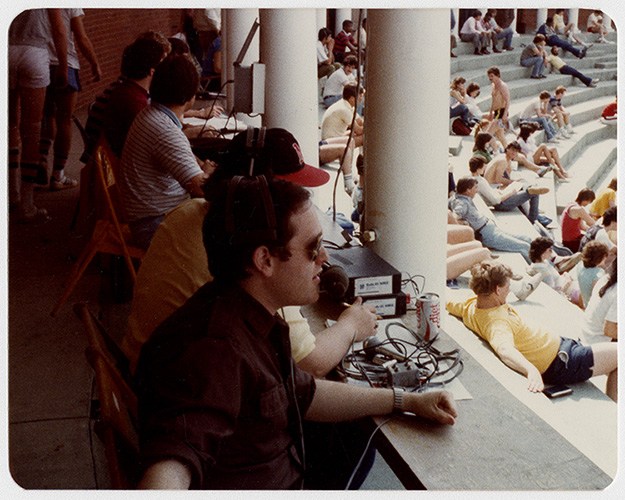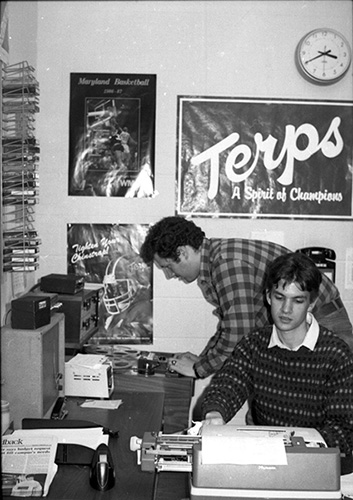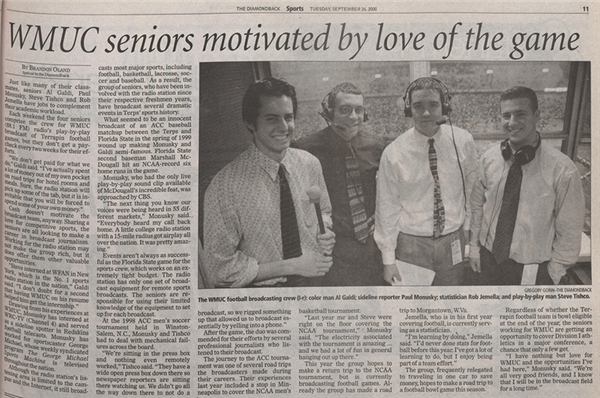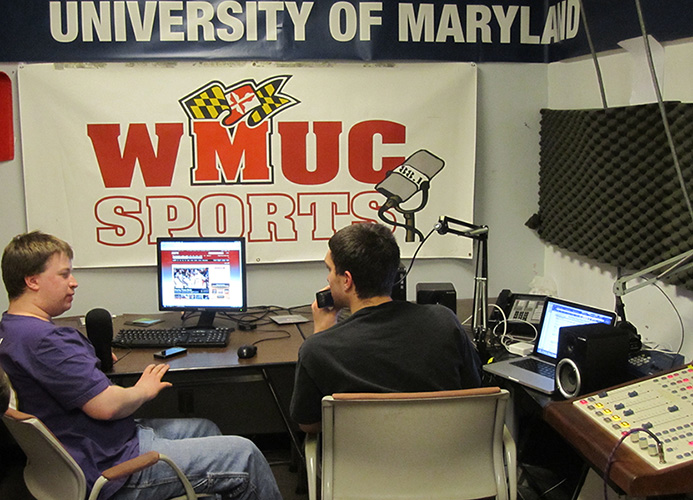 Selected WMUC sports broadcasts