1982: Armies of the Omnipresent Otserf
1986: In the Spring, at the Time When the Kings Go Off to War
David R. Holsinger (b. 1945 in Hardin, Missouri) is a member of the School of Music faculty at Lee University, where he is conductor of the Lee University Wind Ensemble and teaches advanced instrumental conducting and composition. Holsinger has earned degrees from Central Methodist University, the University of Central Missouri, and the University of Kansas.
Holsinger has served as Visiting Composer in Residence at eleven American colleges and universities, and held the Acuff Chair of Excellence in the Creative Arts at Austin Peay State University. In the spring of 2000, Holsinger conducted the Georgia Southern Symphonic Band and the Georgia Southern Symphonic Wind Ensemble in Statesboro, GA.
Holsinger has been awarded the Distinguished Alumni Award from Central Methodist College, "Excellence in Scholarship" faculty award from Lee University, and the Christian Instrumental Directors Association Director of the Year citation. He has had works commissioned by the Gustavus Band, the U.S. Air Force Tactical Air Command Band, and the Kansas Brass Quintet, among others. His works have also been premiered by the United States Air Force Band and selected for broadcast nationally on a National Public Radio Special Project on Vocal Music.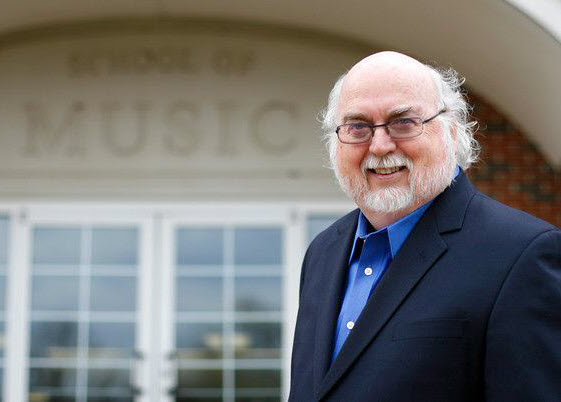 ---
The Armies of the Omnipresent Otserf
The Armies of the Omnipresent Otserf won the ABA Ostwald Award in 1982 and was performed at the ABA that year by the Indiana University Symphonic Band. The piece is the third movement of Holsinger's A Fobarsti Triptych.
In the Spring, at the Time When the Kings Go Off to War
Winner of the 1986 ABA Ostwald Award, Holsinger's In the Spring, at the Time When the Kings Go Off to War is a programmatic work based on the assault of King David's army, as depicted in the Bible. It was commissioned by the local chapters of Kappa Kappa Psi and Tau Beta Sigma at Stephen F. Austin State University.