Anthony Iannaccone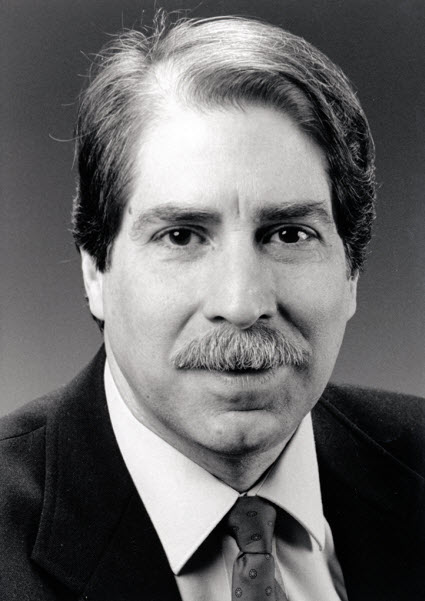 1995: Sea Drift
1996: Psalms for a Great Country
Anthony Iannaccone (b. 1943 in Brooklyn, New York) taught at Eastern Michigan University until his retirement in 2013. In addition to teaching composition at the university, he conducted the Collegium Chamber Orchestra and Chorus.
Iannaccone received a master's degree from the Manhattan School of Music, where he studied with Aaron Copland, David Diamond, Vittorio Giannini, and Ludmila Ulehla, and earned a doctorate from the Eastman School of Music, where he studied with Samuel Adler.
His music has been performed by major orchestras and chamber ensembles, and he has conducted numerous regional and metropolitan orchestras in the United States and in Europe. Iannaccone has won first prize from the National Band Association, has been awarded numerous grants and commissions, and was a finalist in the 2001 London Symphony Orchestra Masterprize Competition.
Psalms for a Great Country
Psalms for a Great Country, commissioned by ABA and premiered by the U.S. Marine Band, won the ABA Ostwald Award in 1996. Iannaccone describes the piece as "an expression of praise for a place and a people who value freedom and human dignity." The first movement, "For the Places," celebrates the natural and man-made monuments of the United States through the use of broad, rich sonorities. The second movement, "For the People," features a brisk tempo and diverse musical themes that move toward unity.
---
Sea Drift
Iannaccone won the ABA Ostwald Award in 1995 for Sea Drift, inspired by three poems in a collection by Walt Whitman with the same title. "Out of the Cradle, Endlessly Rocking," the first movement, features impressionistic harmonies and an unfolding conversation among the flute, clarinet (or oboe), and horn. "On the Beach at Night," marked sognando (dreaming), contains ringing sonorities evoking a starry sky. Some of the musical themes of the first two movements return in "Song for All Seas," which builds to climactic swells.