Dan Welcher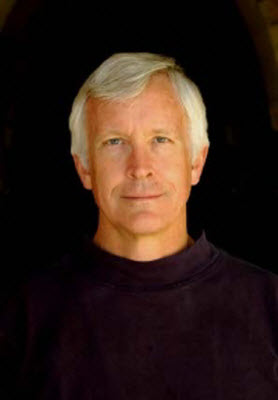 1997: Zion
1998: Circular Marches
Dan Welcher (b. 1948) teaches music composition at the University of Texas at Austin Butler School of Music, where he also serves as Director of the UT New Music Ensemble. He served as the assistant conductor of the Austin Symphony Orchestra from 1980 until 1990.
Welcher earned degrees from the Eastman School of Music and the Manhattan School of Music, studying bassoon, piano, and composition. He served as the principal bassoonist in the Louisville Orchestra while teaching composition and theory at the University of Louisville. While a composer-in-residence with the Honolulu Symphony Orchestra from 1990 to 1993, he conducted more than 30 concerts with the group, began a series of new music concerts entitled Discoveries, and hosted a weekly radio series called Knowing the Score.
Welcher has won awards and prizes from many institutions, including the American Academy of Arts and Letters, the Guggenheim Foundation, the National Endowment for the Arts, the Reader's Digest/Lila Wallace Foundation, the Rockefeller Foundation, the American Music Center, and ASCAP. His orchestral music has been performed by more than 50 orchestras, including the Chicago Symphony, the St. Louis Symphony, and the Atlanta Symphony.
---
Zion
Winner of the 1997 ABA Ostwald Award, Welcher's Zion for concert band was inspired by the composer's impressions of Zion National Park and grew from his study of the music and worship of the Mormon pioneers of Utah. The piece quotes two 19th-century hymns, "Zion's Walls" and "Zion's Security." The composer writes that the "glowingly optimistic 'Zion's Walls' finally [achieves] prominence" and that "The work ends with a sense of triumph and unbreakable spirit."
Circular Marches
In
Circular Marches
, commissioned by the ABA for the following year's ABA Ostwald Award, Welcher draws on the music of the Shakers, including their "Shaker Shout" call to worship as well as some other melodies. The marches build and overlap in contrasting rhythms and meters before concluding with a triumphant statement of the Shaker Shout.