Donald Grantham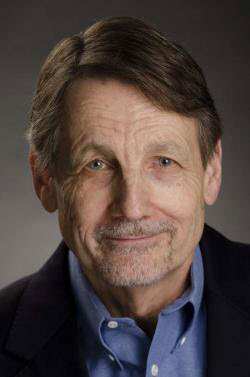 1999: Fantasy Variations
2000: Southern Harmony
Donald Grantham (b. 1947) is professor of music composition at the University of Texas at Austin Butler School of Music, where he is the Frank C. Erwin, Jr. Centennial Professor of Music. In addition to his studies at the American Conservatory in France under Nadia Boulanger, Grantham holds music degrees from the University of Oklahoma and from the University of Southern California.
Grantham has written commissioned works for many ensembles, including the symphony orchestras of Atlanta, Cleveland, and Dallas. He also collaborated with fellow composer Kent Kennan to author the textbook The Technique of Orchestration.
Grantham has received numerous awards and prizes in composition, including the Prix Lili Boulanger, the Nissim/ASCAP Orchestral Composition Prize, First Prize in the Concordia Chamber Symphony's Awards to American Composers, a Guggenheim Fellowship, three grants from the National Endowment for the Arts, three First Prizes in the NBA/William Revelli Competition, and First Prize in the National Opera Association's Biennial Composition Competition.
---
Fantasy Variations
Fantasy Variations, winner of the 1999 ABA/Ostwald Award, is an original composition inspired by George Gershwin's 1936 Prelude II for solo piano.
Southern Harmony
Southern Harmony, commissioned by the Southeastern Conference of Band Directors and awarded the ABA/Ostwald Award in 2000, draws on an 1835 collection of American songs, including "Wondrous Love" and "The Soldier's Return."