Timothy Mahr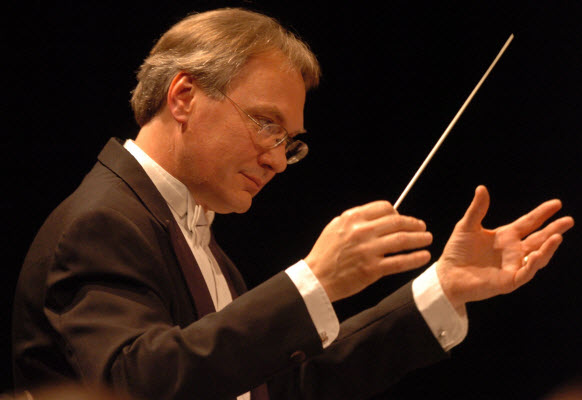 1991: The Soaring Hawk
1992: Endurance
Timothy Mahr (b. 1956) is a professor of music at St. Olaf College, where he conducts the St. Olaf Band and teaches music education, conducting, and composition. Mahr received his bachelor's degrees from St. Olaf College and his master's and doctorate from the University of Iowa.
Mahr was president of the North Central Division of the College Band Directors National Association from 1999 to 2001. He also served on the board of directors for the National Band Association and the Minnesota Band Directors Association and is a member of the American Bandmasters Association. A composer of over 50 works, Mahr has received commissions from many notable ensembles and associations, including the Music Educators National Conference, the Kappa Kappa Psi/Tau Beta Sigma National Intercollegiate Band, the American School Band Directors Association, and the United States Air Force Band.
---
The Soaring Hawk
The American Bandmasters Association awarded Mahr the 1991 ABA Ostwald Award for his work The Soaring Hawk, commissioned by the University of Iowa Symphony Band for its appearance at the 1990 ABA National Convention. The piece was inspired by the composer's reflections on the experiences in the life of a hawk and the perspective of the earth when seen from above.
Endurance
Mahr received the ABA Ostwald Award again in 1992 for
Endurance
, the first composition resulting from the ABA Commissioning Project. The composer describes the work as "a musical reflection upon the infinite endurance of the human spirit, the religious spirit, and the spirit of the earth."