Postcard Collecting
The Rise of the Armchair Traveler
Interest in postcards grew explosively in the first decades of the 20th century. Between 1908 and 1913, the number of postcards mailed in the United States jumped 50% nearing a staggering total of one billion mailed in a single year. Increased vacation travel was part of the explanation, but equally important was the rise of postcard collecting as a pastime for Americans young and old. Commentators in the popular press of the time speculated that the collecting craze started in Europe. Others suggested the international mania for pictorial views began with the demand for cards from the 1904 St. Louis World's Fair. It was a golden age of rare book and art collecting, but one need not control the wealth of a J.P. Morgan or Andrew Mellon to amass a large and intellectually satisfying postcard collection.
Postcards from this era often preserve evidence of collecting as the primary motivation for sending and receiving cards. Short, impersonal messages requesting an exchange of cards are a frequent feature of early 20th century postcards. Eager collectors advertised in newspapers and magazines for correspondents who would send cards with interesting views on them. Clubs formed among like-minded collectors, and many American cities had book shops almost exclusively devoted to selling postcards.
The sudden rise in postcard collecting was not without its detractors. Puck magazine in 1906 satirically noted that the "Great Post Card Craze" had eliminated all interest in polite letter writing and magazine reading, while mail carriers, exhausted by the sheer weight generated by the demand for picture postcards, could no longer stop to exchange gossip. Religious publications warned more ominously of the deleterious effects of what one called a "picture postcard plague." The fad waned in the teens, but postcard collecting remains an active pursuit. Each May, National Postcard Week is celebrated by deltiologists across the country calling attention to their enduring attraction.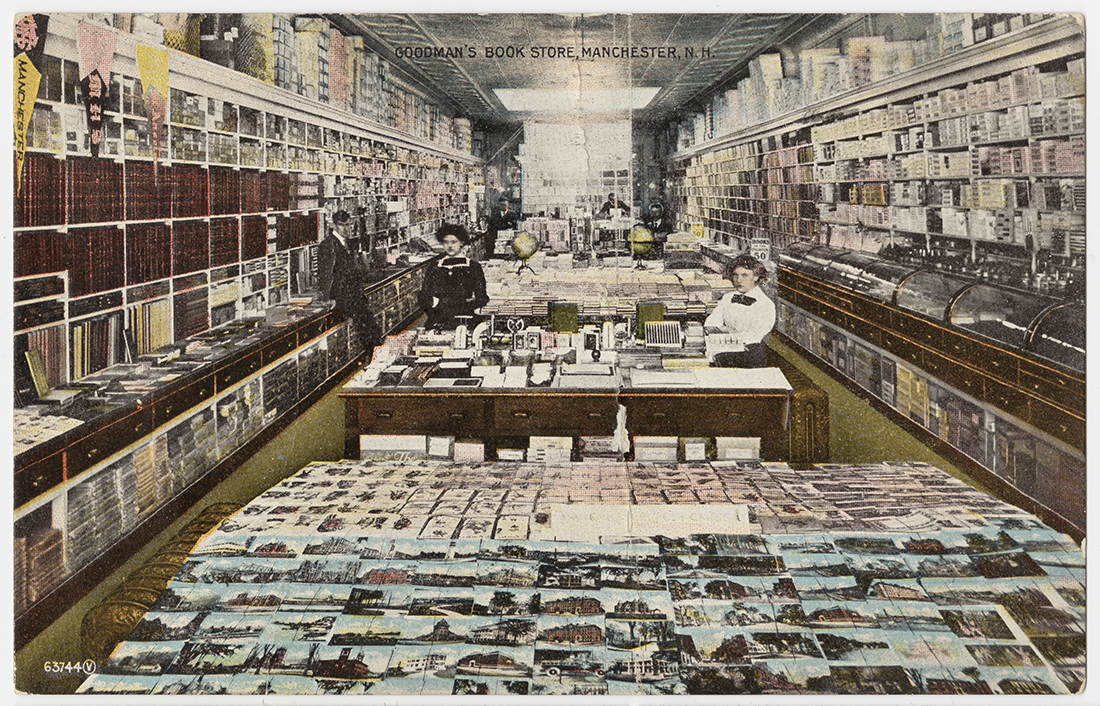 "Official United States Post Office figures for the year ending June 30, 1908 cited 667,777,798 postcards mailed in the United States. By 1913 the total in this country was over 968,000,000, and by this date the craze was reportedly declining"
- From Picture Postcards, by George and Dorothy Miller -