Resorts: Home Away From Home
Early postcards offer ample evidence that the number and variety of resorts in the United States grew dramatically at the turn of the twentieth century. Resorts provided opportunities for multi-day amusement in naturally healthful settings, whether seaside, lakeside or in the mountains. For prosperous visitors, the most fashionable resorts offered a variety of social and recreational opportunities: strolls down lovers' lanes, sports, musical performances, and gambling. Other resorts were designed to provide similar activities for middle-class guests, who strove to replicate the manners of their wealthier counterparts.
Self-improvement resorts aimed to improve each visitor's intellectual, physical and spiritual well-being, through educational and religious lectures, and salubrious outdoor activities. As with other travel destinations, postcards showing resorts offered a window into a world beyond the realm of everyday experience. Just as day trippers could gawk at the playgrounds of the wealthy by visiting Newport, postcard collectors expanded their horizons and gained at least a small taste of life at a resort.
​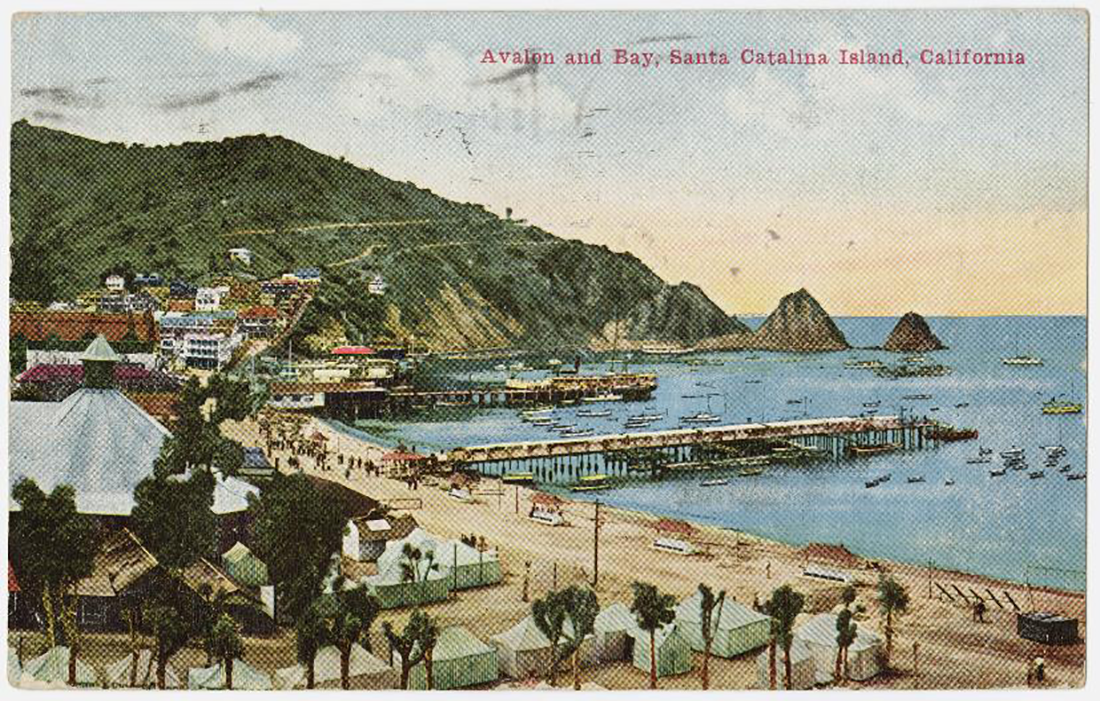 "We are having a fine time. Can you find us in the crowd?"
- 1907 -
Fashionable Resorts
Saratoga Springs, New York
Self-Improvement Resorts
Chautauqua, New York
Products of middle-class reform movements, summer camps thrived at the turn of the twentieth century. The Chautauqua Institution was the first and most prominent of these, and modeled itself on four pillars: arts, education, religion and recreation.
Resorts Within Reach
Atlantic City, New Jersey
Catalina Island, California
Resorts such as New Jersey's Atlantic City and California's Catalina Island provided amusements similar to those offered by upper-class resorts, but at more affordable costs. Atlantic City's Boardwalk provided a venue for seeing and being seen, and its hotels mirrored the refined spaces provided by wealthier resort hotels. Catalina Island offered both hotel and tent lodging to accommodate the socioeconomic range of its visitors.