Featured Item for July- Alice Postcards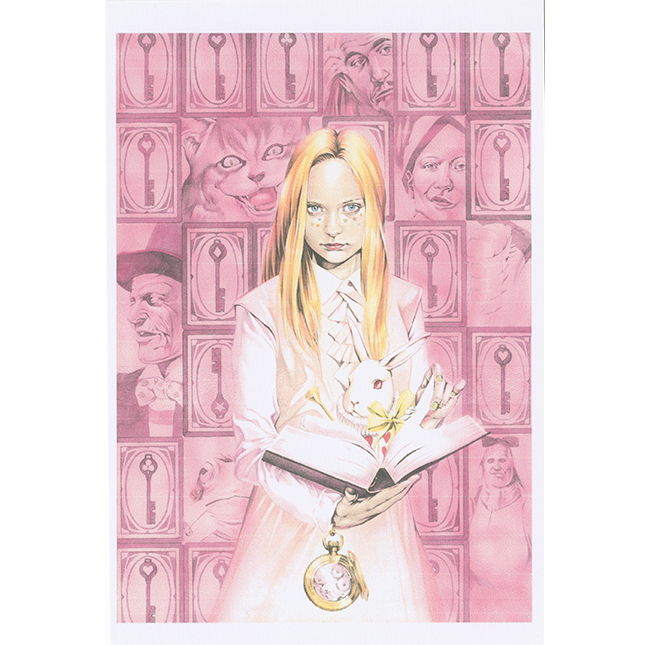 Pink card with Alice holding a book and a rabbit.
By an unidentified Japanese artist. Circa 2005.
Exhibit Item 10.28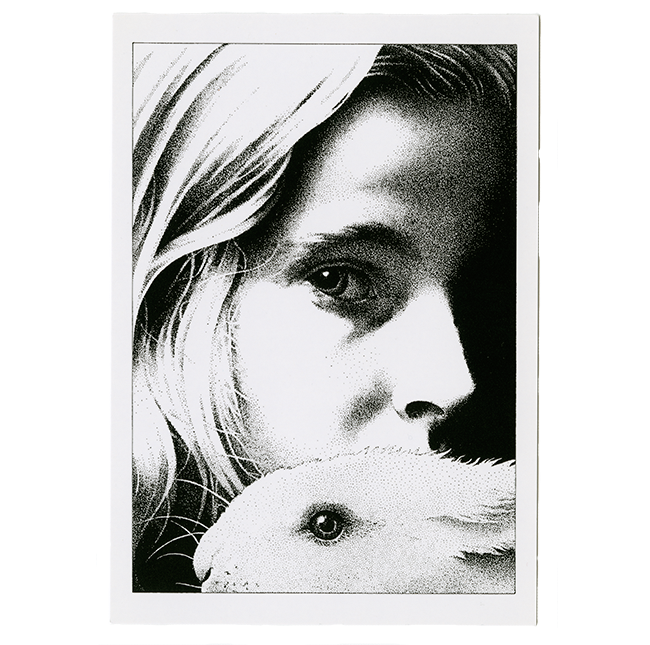 "Beware of Dreams."
Pen-and-ink drawing by British pointillist Mike Taylor, 2008.
After a photograph by David Hamilton. No. 20 in Taylor's remarkable Aspects of Alice series.
Exhibit Item 10.29
---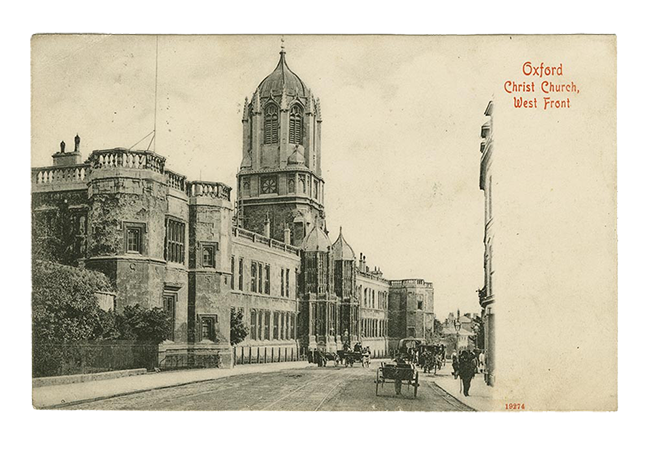 View of Christ Church, Oxford, as Lewis Carroll might have seen it.
Postmarked March 4, 1904, six years after the death of Lewis Carroll.
Exhibit Item 10.30
---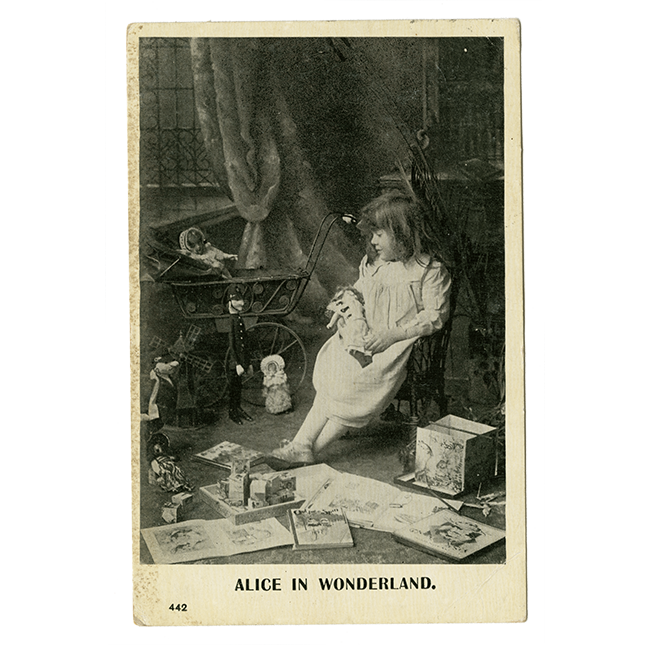 "Alice in Wonderland." A little girl surrounded by her toys.
This card, postmarked February 6, 1906, shows the influence and the idealization of Alice.
Exhibit Item 10.32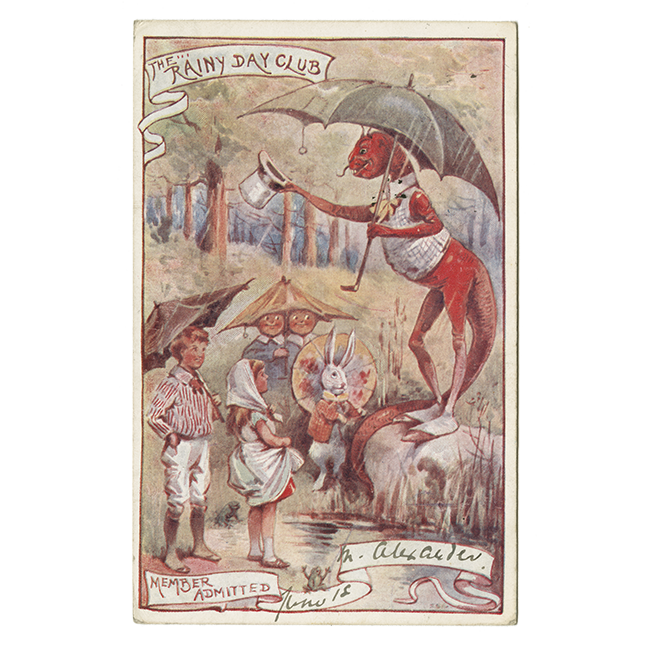 Rainy Day Club.
Illustrated by E. Stuart Hardy. Postmarked: London, July 18, 1906.
The Jabberwock welcomes children, rabbit, and Tweedles, all holding umbrellas, to The Rainy Day Club. This postcard is an official card of acceptance to the club for a new member. The Rainy Day Club consisted of subscribers to the children's magazine Our Jabberwock, which was partly based on the monster from Through the Looking-Glass. It was published from August 1905–October 1907, and was edited by Brenda Girvin, author of Round Fairyland with Alice.
Exhibit Item 10.33
---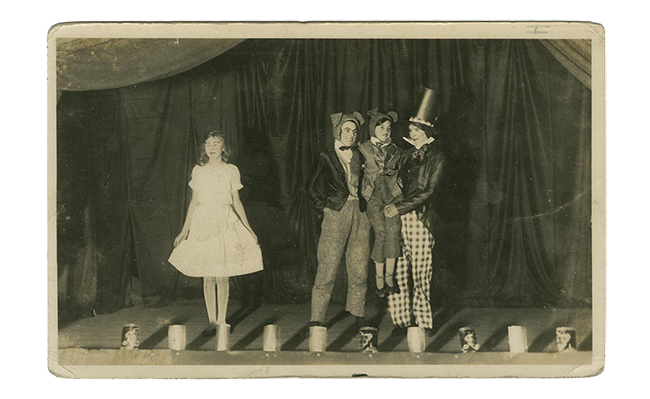 Girl Guide Concert, Scene from "The Mad Hatter's Tea Party."
Dated December 1931. British.
The Girl Guides were like our American Girl Scouts.
Exhibit Item 10.31
---
Lobster Quadrille.
Illustration by Charles Folkard.
Several of Charles Folkard's (1878–1963) Alice illustrations have been made into postcards. The exquisite Lobster Quadrille is a favorite. This illustration was first published in Songs from Alice in Wonderland and Through the Looking-Glass (A. & C. Black, 1921).
Exhibit Item 10.35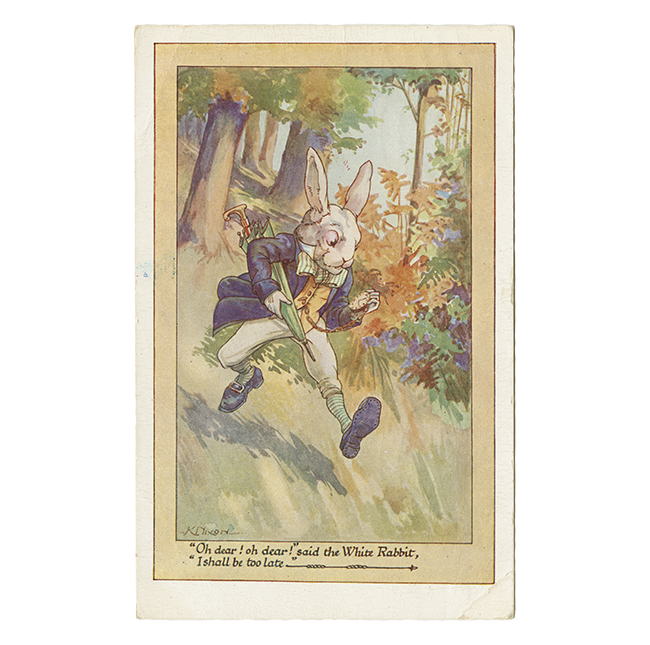 "'Oh Dear Oh Dear' said the White Rabbit, 'I Shall Be So Late.'"
Illustrated by Kathleen Nixon.
One in a series of several Alice postcards illustrated by Kathleen Nixon, ca. 1900–1920. This card is postmarked 17 February 1937.
Exhibit Item 10.37
---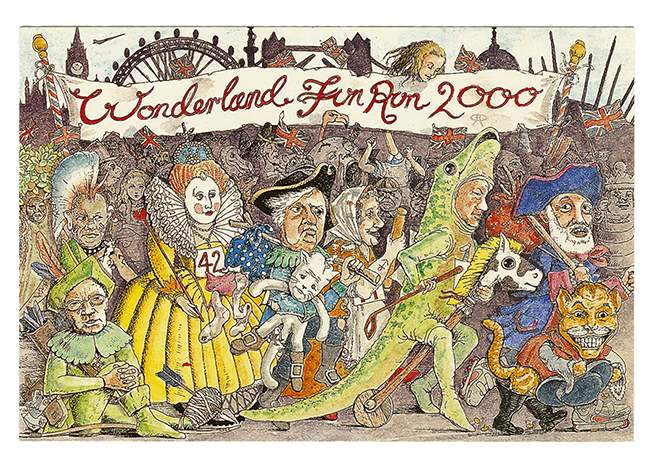 Wonderland Fun Run, 2000.
Illustrated by Brian Partridge. London Mayoral Race.
The noted British illustrator Brian Partridge has designed scores of satirical political postcards based on Alice in Wonderland. This one shows Ken Livingston and other candidates for mayor of London in 2001. Partridge himself is a postcard collector.
Exhibit Item 10.34
---
Postcard by Manuhell (Manuel Augusto Dischinger) for The Lewis Carroll Society of Brazil.
Circa 2015.
The Lewis Carroll Society of Brazil is always producing interesting and edgy art.
Exhibit Item 10.36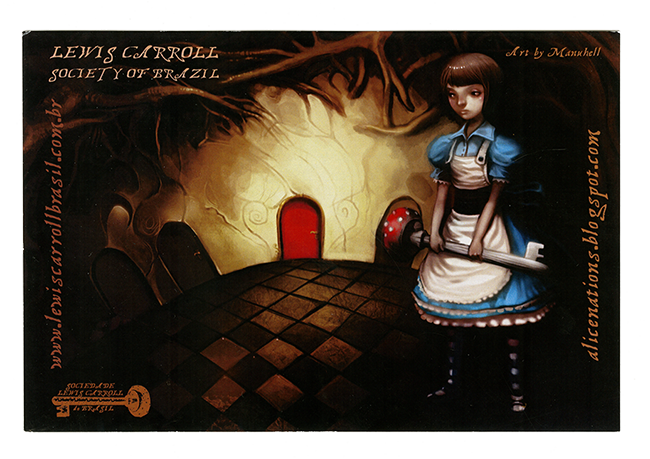 ---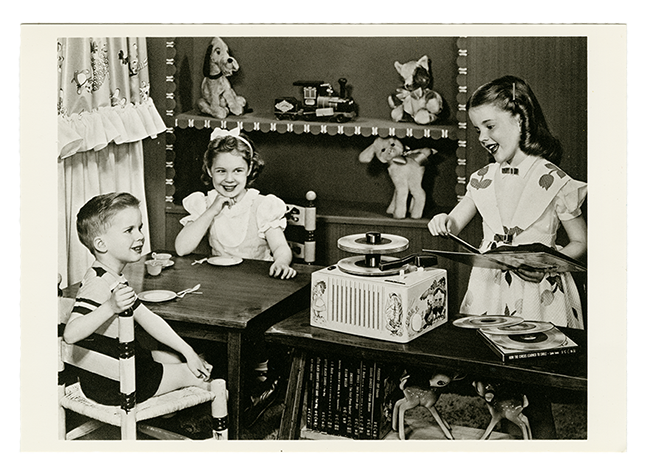 RCA Victor Publicity Photograph, 1954.
Alice record player is shown in this postcard.
Exhibit Item 10.38