"I've seen hatters before," she said to herself; "the March Hare will be much the most interesting,
and perhaps as this is May it won't be raving mad -- at least not so mad as it was in March."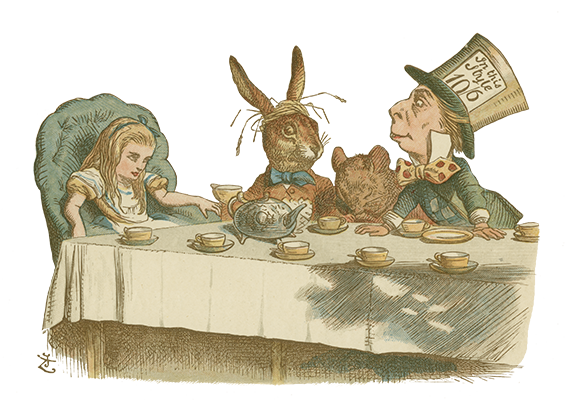 Alice's Adventures in Wonderland. Illustrated by John Tenniel.
Featured Items of the Month
Each month, a new item/items from the collection of August and Clare Imholtz was featured in the exhibit gallery. From postcards and quirky cookbooks to letters penned by Lewis Carroll in his characteristic purple ink, these items highlight the curious treasures from the Imholtz's collection and the showcase the lasting legacy of Lewis Carroll's timeless tale.
Select a title below to explore a featured exhibit item.