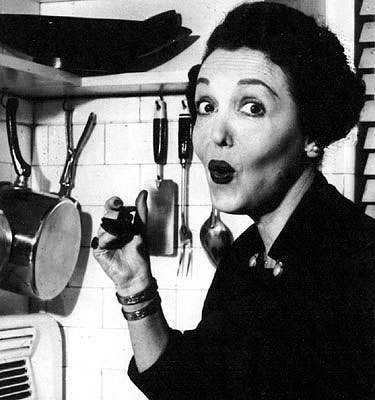 Helen Faith Keane (1901- ) hosted the TV program "The Helen Faith Keane Show…For Your Information" during 1951. The program, which was aimed toward women, dealt with everything "from how to play the piano to what to ask your doctor about breast cancer." It aired for one year over New York's WABD-TV, the flagship station of the now defunct Dumont network. Keane won the McCall's Golden Mike Award for her program in 1951.
After her one-year excursion into broadcasting, Keane, a graduate of Cornell University, returned to her earlier vocation of teaching. She was an instructor in fashion advertising and retailing at NYU from 1952 to 1977.
This gallery presents samples from the Papers of Helen Faith Keane at the Library of American Broadcasting.
The collection encompasses the year 1951, and includes correspondence, promotional materials, photographs, and various artifacts. It was donated to the Library in 1997.
Click on images to view larger versions