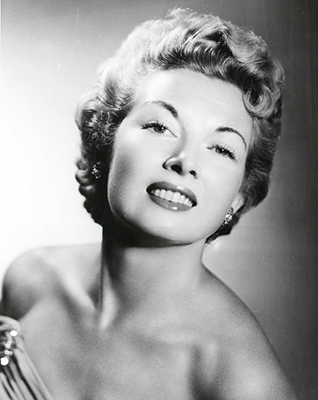 Inga Rundvold (1920-2004) was born in Norway, raised in the DC area and had a successful career as a fashion model and newspaper columnist, penning a column called "Beauty Forever," before launching her TV career over WRC in 1950.
Recognized as the "First Lady of Washington, DC Television," Rundvold was on the air for over 17 years with such programs as "Time with Inga," "Inga's Angle," and "Let's Go Places."
This gallery presents samples from the Papers of Inga Rundvold at the Library of American Broadcasting.
The collection spans the years 1942 to 1974 and contains correspondence, newspaper and magazine clippings, photographs, promotional materials, press releases, artifacts and other items. It was donated to the Library in 1996.
Click on images to view larger versions