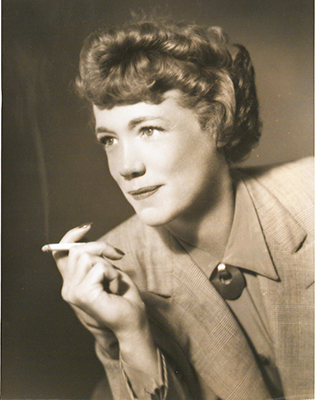 Mona Kent (1909-1990) was a prolific radio and TV script writer who, from 1940 to 1951, wrote every episode of the radio soap opera "Portia Faces Life," which followed the travails of a young, widowed mother who is also a successful attorney.
Kent also created several other radio soap operas, contributed scripts to TV's early science fiction hit "Captain Video & His Video Rangers," and wrote innumerable stories, adaptations, and treatments for both radio and television. She is also the author of a novel, "Mirror, Mirror on the Wall."
This gallery presents sample items from the Papers of Mona Kent at the Library of American Broadcasting.
The collection spans the years 1940 to 1951, and contains scripts, original stories, photos, books and other media, and some promotional items. It was donated to the Library in 2001.
Click on images to view larger versions