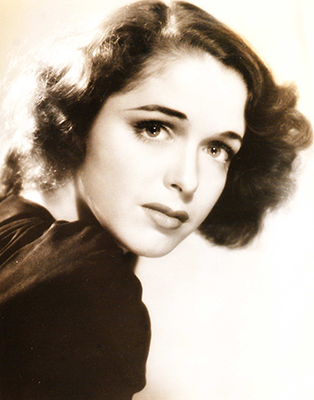 Julie Stevens, née Harriet Foote (1916-1984), was an actress of stage, screen, television and radio. She is best known for her leading role as Helen Trent on the radio soap opera "The Romance of Helen Trent," about the trials and travails of romance after the age of 35.
Stevens played the role of Helen Trent for over 15 years, from 1944 to 1960. Her career also included appearances as newspaper reporter Lorelei Kilbourne on the CBS television series "Big Town" from 1951-1952.
This gallery presents samples from The Papers of Julie Stevens at the Library of American Broadcasting.
The collection spans the years 1940 to 1980 and contains newspaper and magazine clippings, correspondence, contracts, fan mail, photographs, theatre programs and various artifacts. It was donated to the Library in 1999.
Click on images to view larger versions