1988 was a year of confrontation in the District. The year began with Jeff Nelson, Mark Andersen and others in the orbit of Positive Force being investigated and tailed by Secret Service and the FBI as a result of the "Meese is a Pig" campaign that began in late December 1987. Originally orchestrated by Nelson, the project launched with the distribution and hanging of 300 straightforward and boldly-lettered posters screen-printed in the basement of Dischord house. Under the now iconic "MEESE is a PIG" slogan the posters laid out the case against Attorney General Edwin Meese III, with paragraphs of tightly packed text reading: "For Meese, the Constitution is so much toilet paper … under Meese's Justice Department, companies are free to discriminate against blacks, women, and, most blatantly, people with AIDS."1 Due in part to The Washington Post's reporting on the FBI's investigation into the posters, the movement grew over the year with more posters, banners, and t-shirts, all of which added to the growing outcry, culminating in Meese's resignation mid-year.2
The "Meese is a Pig" saga pointed to how the D.C. punk scene was defined equally, if not moreso, by action and thought rather than musical similarity. The stylistic range of releases from the year speaks to the erosion of genre restrictions. On Fugazi's debut self-titled EP, "Bad Mouth" highlights the band's deep well of influences. The introduction's interlocking guitar and bass parts segue to a melodic bassline, mirrored by electric guitar to create an effect evocative of reggae as MacKaye's vocal comes in. The track culminates in a descending chromatic figure, tying back to the earlier days of hardcore and ending with a reprise of the song's opening.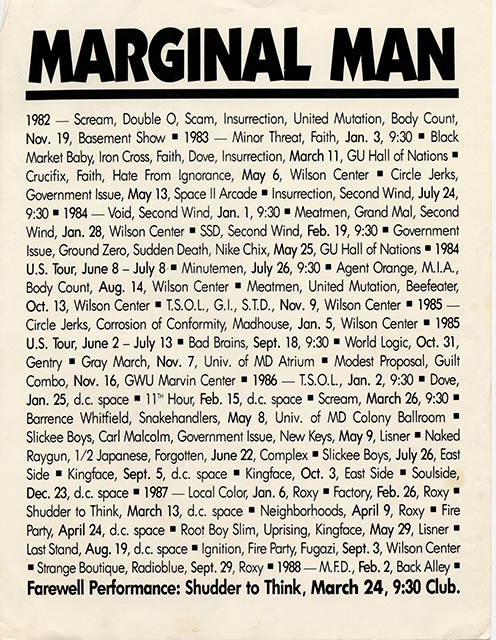 ...
Also released in 1988, Fire Party's eponymous LP highlighted the range of the group, wending from the ethereal and melodic to bitingly dissonant.3 On "Pilate," distorted pinch harmonics from the guitarist Natalie Avery punctuate the tightly locked bass and drums, all underpinning vocalist Amy Pickering as she moves between speech and song. This contrasts with the layered vocal harmonies and arpeggiated guitars of "Cake" or the dovetailing syncopation between drummer Nicky Thomas and bassist Kate Samworth on "Bite."
Swiz's self-titled debut LP was released in 1988 on Sammich, a label started in 1985 by Amanda MacKaye and Eli Janney. Swiz demonstrated that elements of the hardcore sound had not lost their relevance in the scene. The ferocious album opener "Ghost" opens with a driving beat and Shawn Brown's cutting vocals before moving to a half-time breakdown with slapped bass and galloping guitar, building back to the song's climax. In the post-hardcore moment of the late 1980s, Swiz's intensity stood out starkly.
1988 marked a renewal of bands expanding their reach beyond the District. Scream, Swiz, and Fire Party all embarked on national and/or international tours in 1988 and Fugazi's tour in the same year would break new ground in living DIY values. The oft-heralded tour was defined by radical accessibility and a resistance of commercialism where possible. There was no record to be sold, no other merchandise, shows were all-ages, affordable, and held at venues known for not being violent and, often, that members of the band were personally connected to in some way.4 On tour, the persistent problem of violent crowds continued to follow bands.
When writing about Dag Nasty in issue five of his fanzine, Greed, Kurt Sayenga described how, for many bands touring, the earlier waves of hardcore shaped expectations in frustrating ways for D.C. acts that had long since moved in another direction:
The band has had to contend with throngs of puzzled pubescent punks across America, many of whom take the "I paid my cash – I want my thrash!" position. (Ex-Minor Threat vocalist Ian MacKaye faced similar problems when his band Fugazi toured America this summer).5
1988 also saw the continued growth of Positive Force-organized benefit shows, which continued to foster punk as an outlet for direct action. Positive Force arranged benefits for global hunger organizations, a law firm pursuing the Iran-Contra Affair, Greenpeace, and a fund for Refugees as a result of the Soviet Union's invasion of Afghanistan. In posters for these events, the bands featured share equal space with brief essays explaining the purpose and importance of the event. Throughout, the fliers connected the global issues to the lives of those in the scene, as in the benefit for the Afghan Refugee fund, where the flier reads: "Imperialism, whether in the form of U.S.-backed counterrevolutionaries in Nicaragua or Soviet-backed governments in Afghanistan, can have murderous consequences for the peace, life, and freedom of any country victimized by its influence."
While 1988 was a year of productive work and hope in the scene, the city at large was haunted by an enormous sixty-five percent spike in the homicide rate. This grim statistic dominated national headlines for the year as the District continued its brief tenure as the United States' so-called 'murder capital.'6 It is difficult to pinpoint one reason for the sudden explosion in violence, but the lax gun laws over the border in Virginia contributed greatly to violence linked to the drug trade. While widely decried and mythologized outside of the District, it was often overlooked how disproportionate the city's homicides were in terms of race, with Black residents making up eighty-nine percent of those three hundred seventy two people murdered in the year.7 Marion Barry remained a vocal opponent of the violence while also navigating the increasing chorus of allegations of corruption in the city government and his own issues with substance abuse. From the murder spike to presidential scandals to the punk scene's focus on global issues, 1988 was yet another year where Washington sat at the nexus of local, national, and international conflict.
Further Listening
Fire Party. Fire Party. Dischord Records, album.
Fugazi. Fugazi. Dischord Records, 12-inch EP.
Geek. Herasure. Self-released, Cassette.
Government Issue. Crash. Giant Records, album.
Happy Go Licky. Happy Go Licky. Peterbilt Records, album.
Ignition. Machination. Dischord Records, album.
Marginal Man. Marginal Man. Giant Records, album.
Scream. No More Censorship. RAS Records, album.
Shudder to Think. Curses, Spells, Voodoo, Mooses. Sammich Records, album.
Shudder to Think. It Was Arson. Sammich Records/Dischord Records. 7-inch EP.
Soulside. Trigger. Sammich Records/Dischord Records, 12-inch EP.
Swiz. Swiz. Sammich Records, album.
Unrest. Malcolm X Park. Caroline Records, album.
Tap or hover over an image to learn more.
FLIERS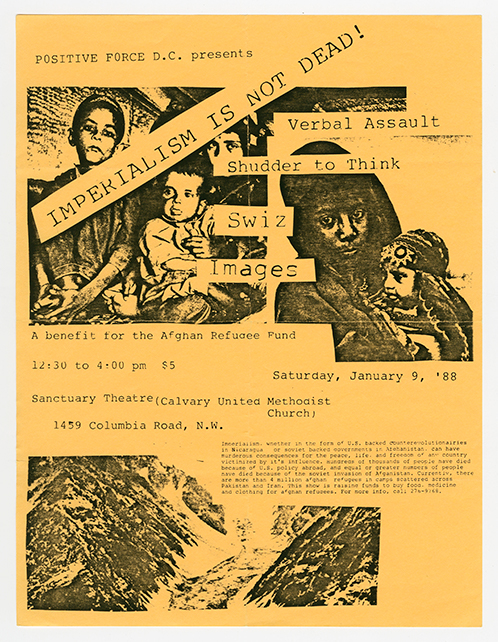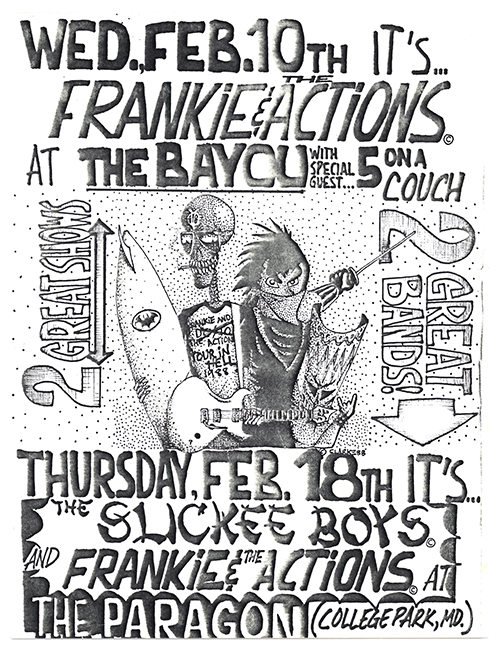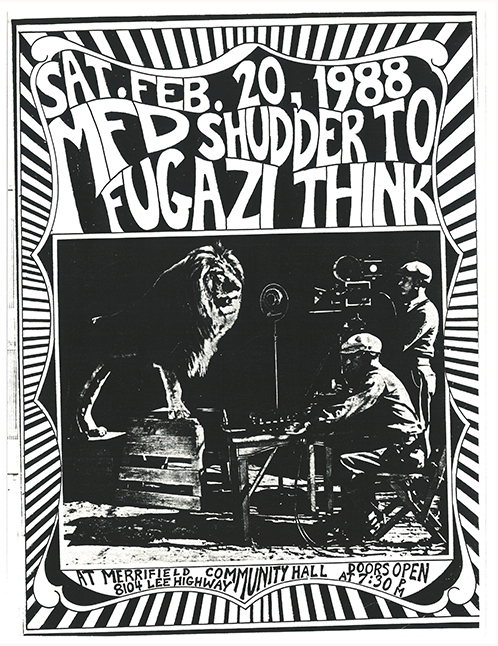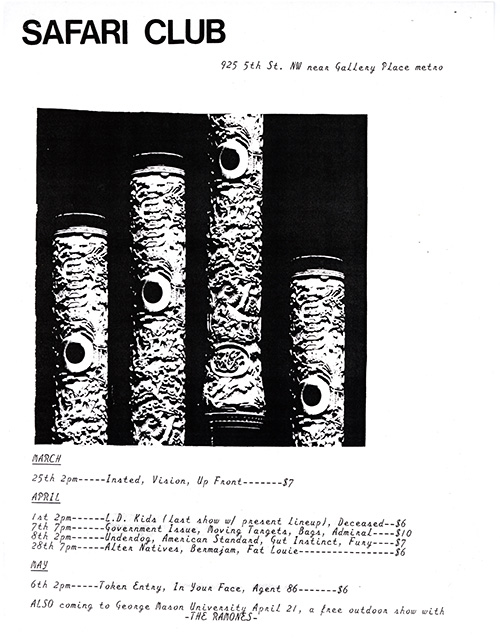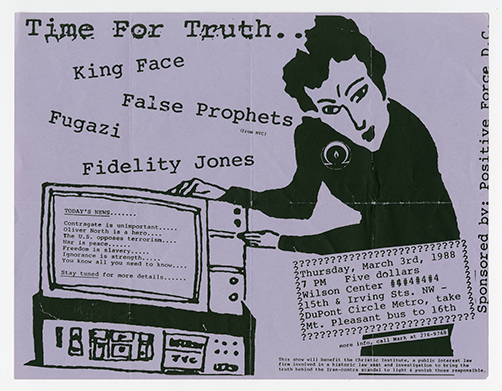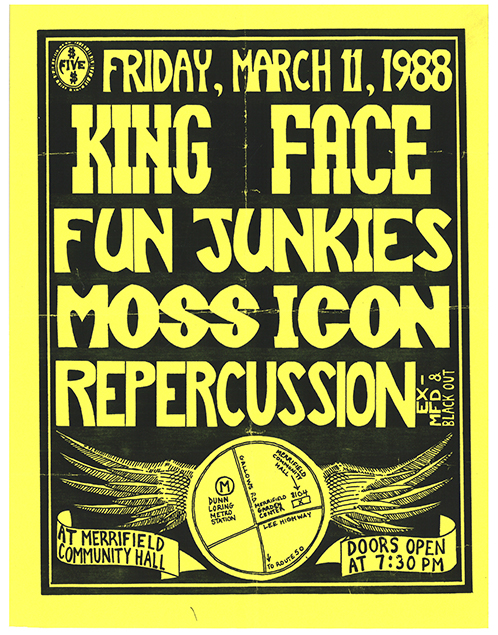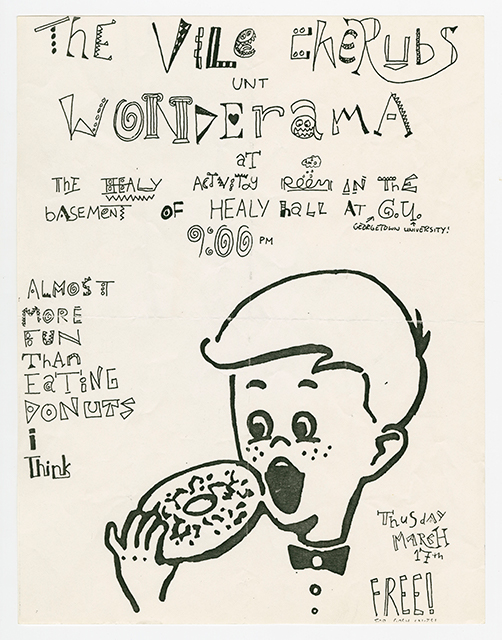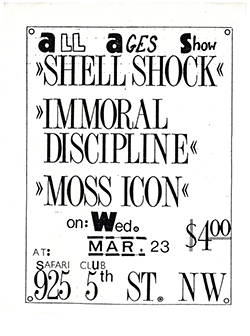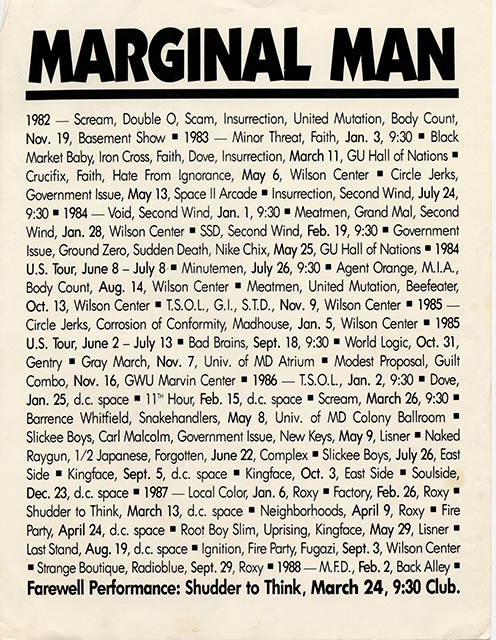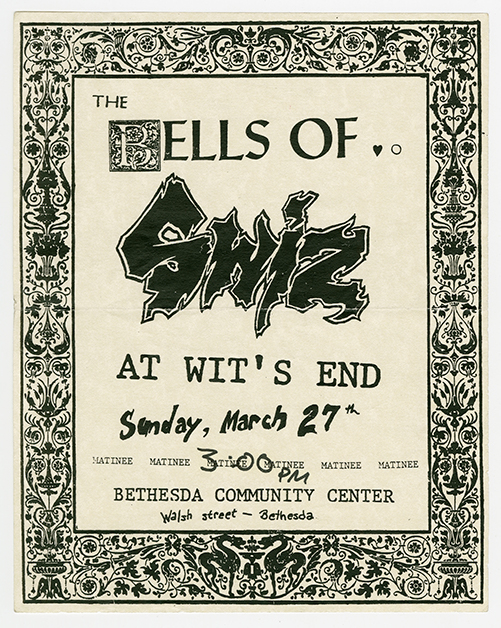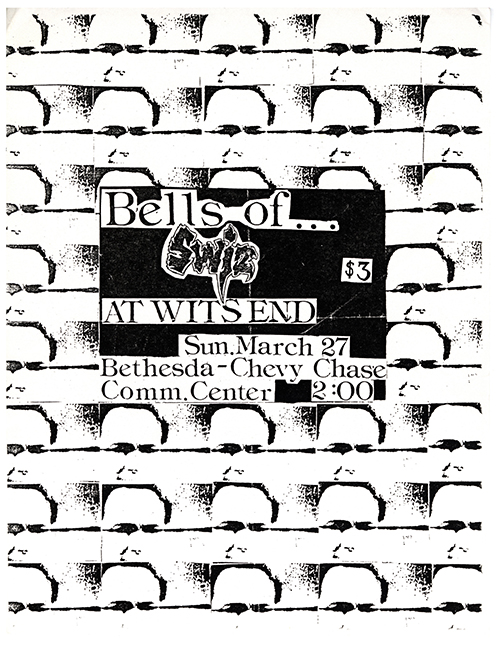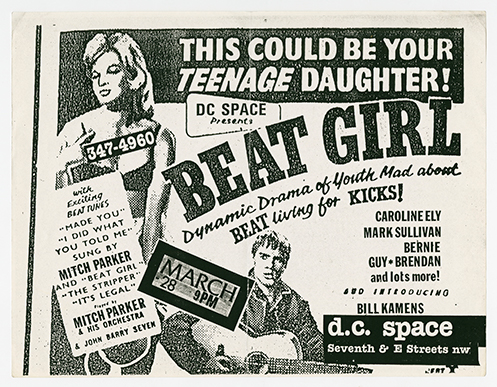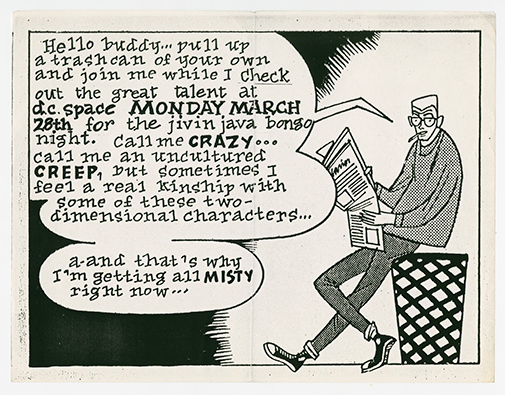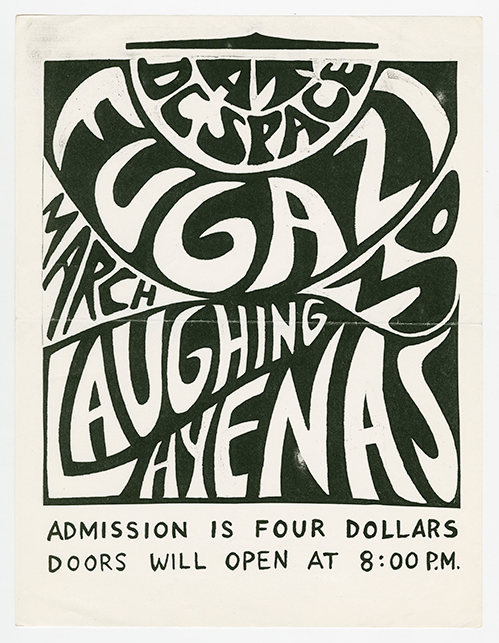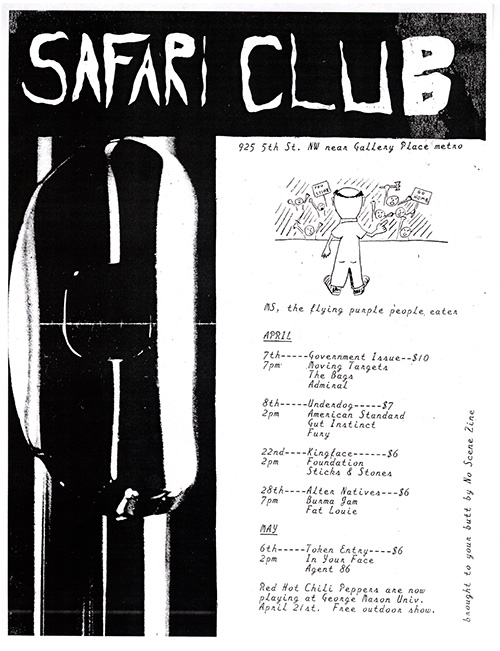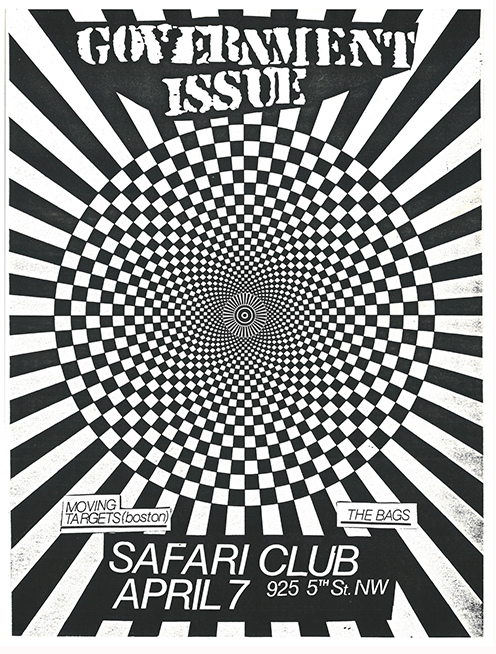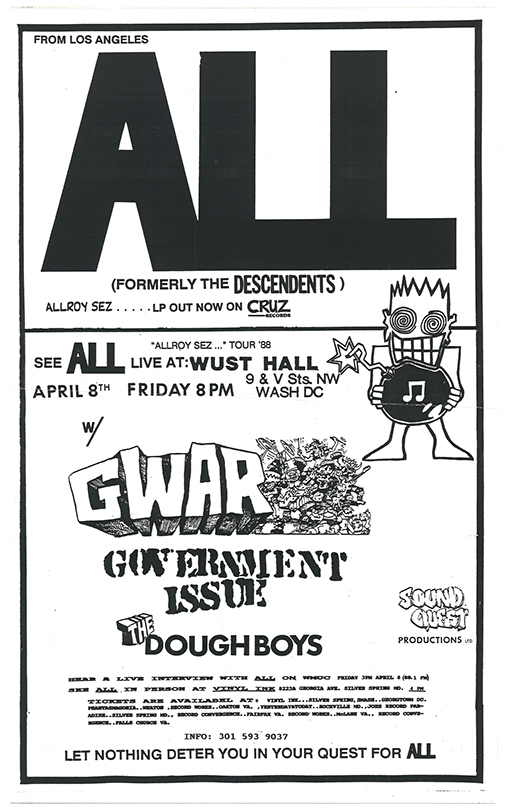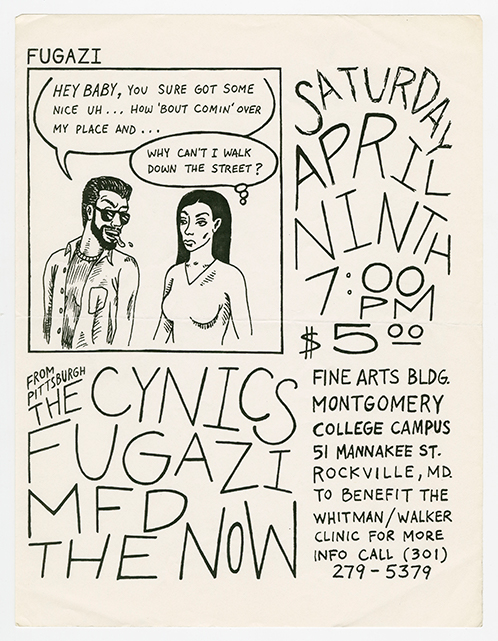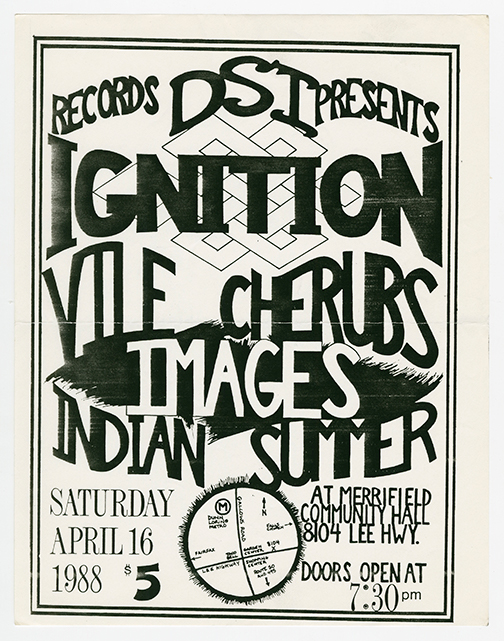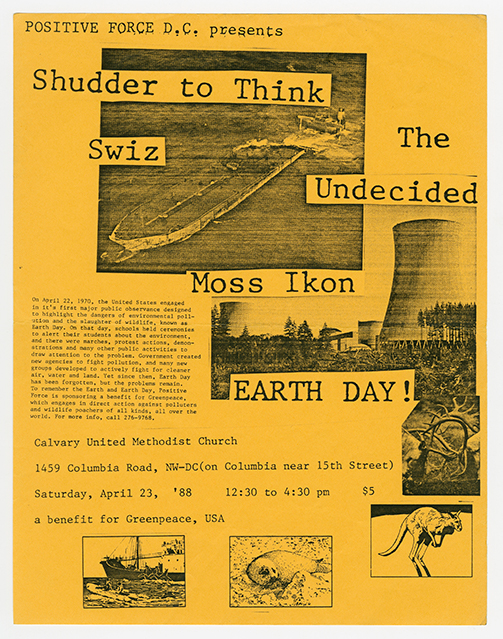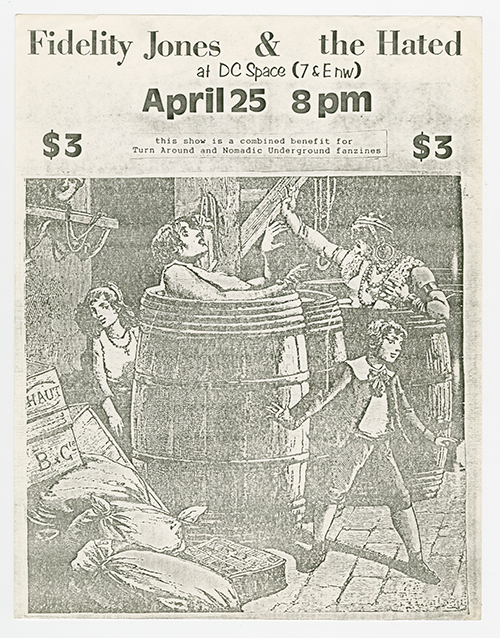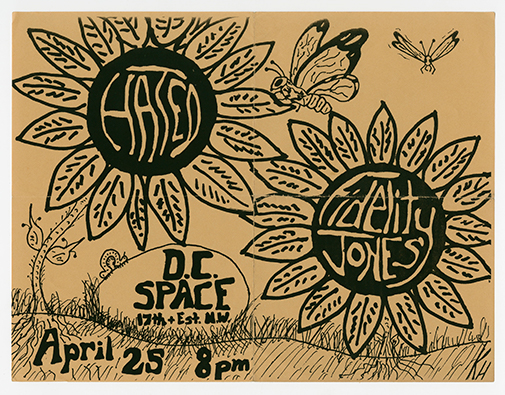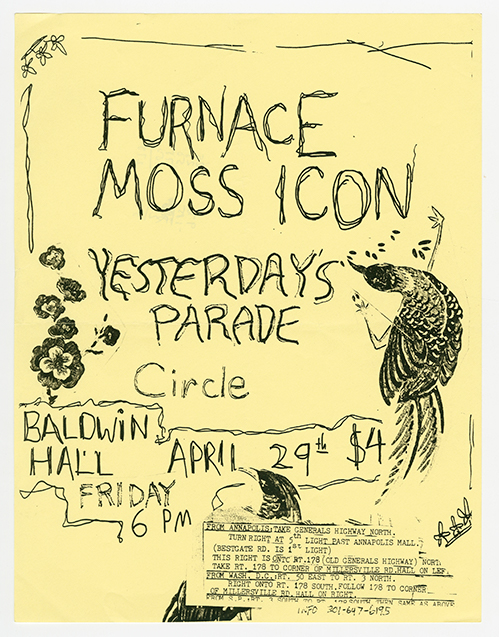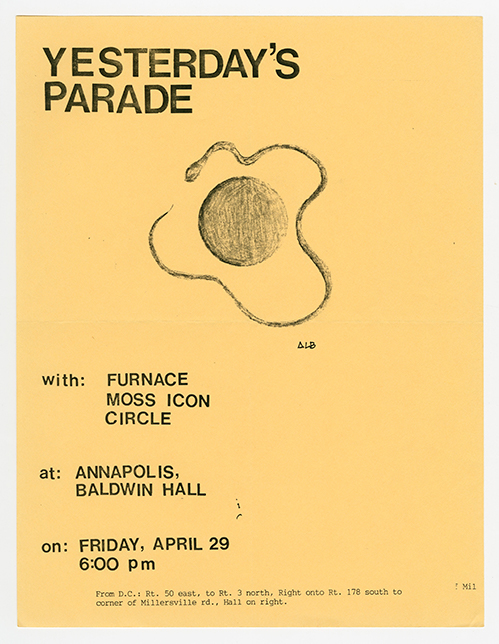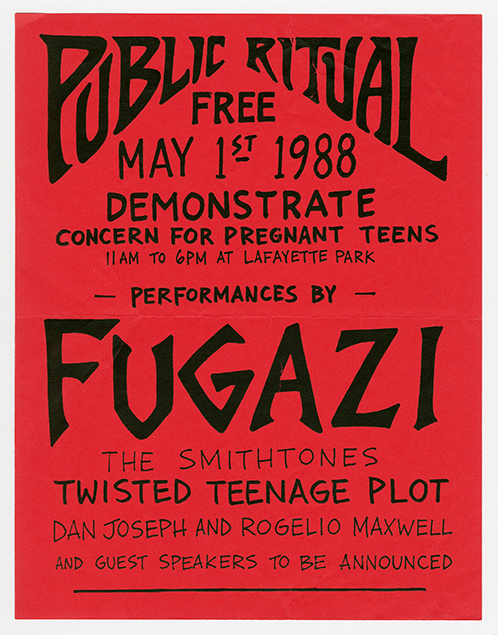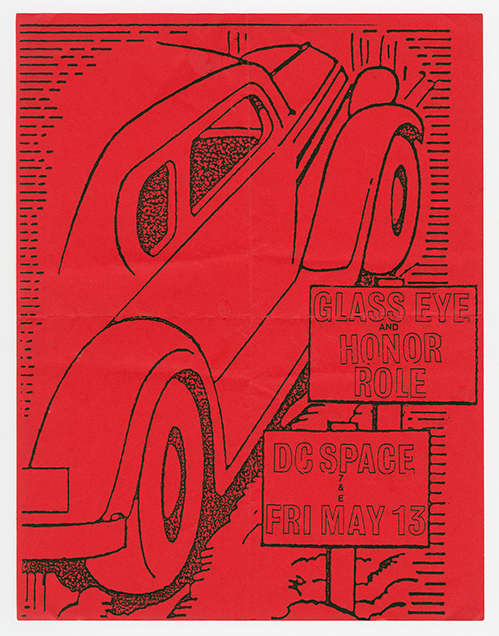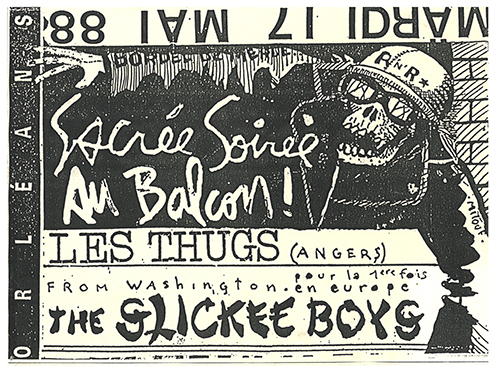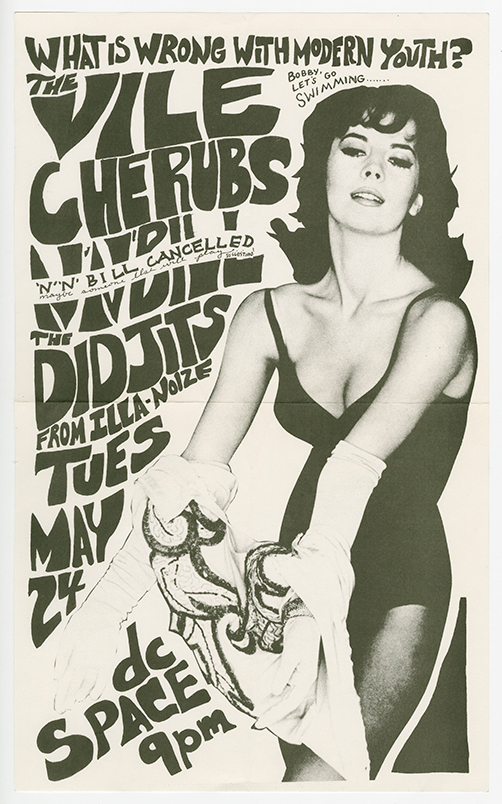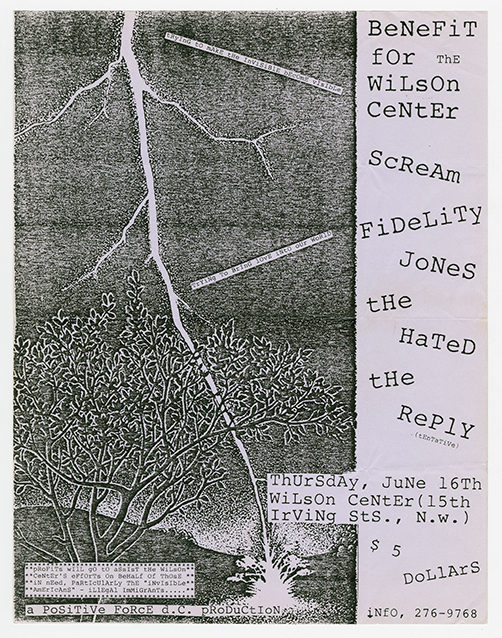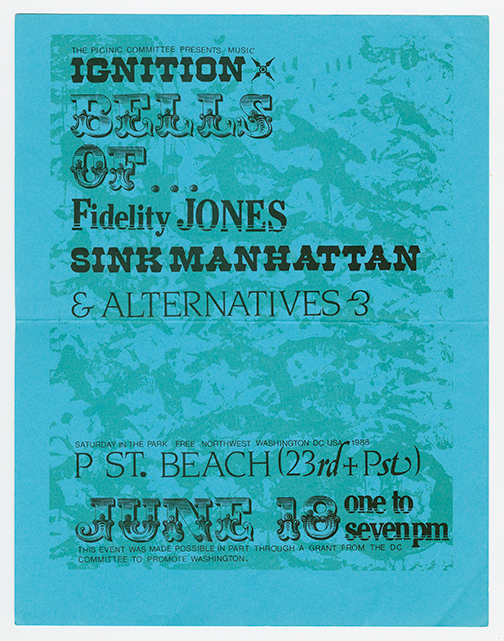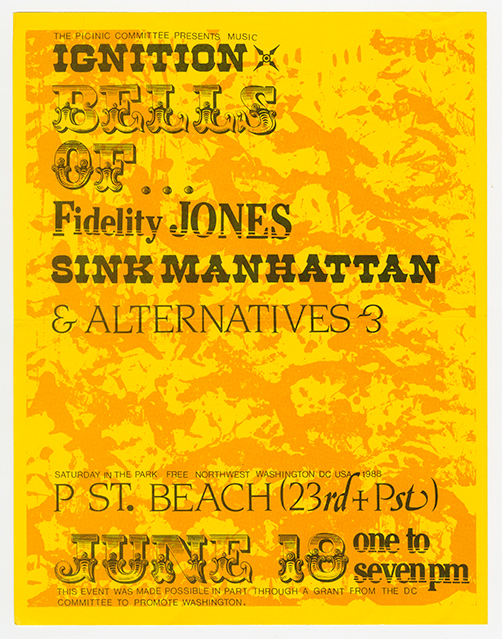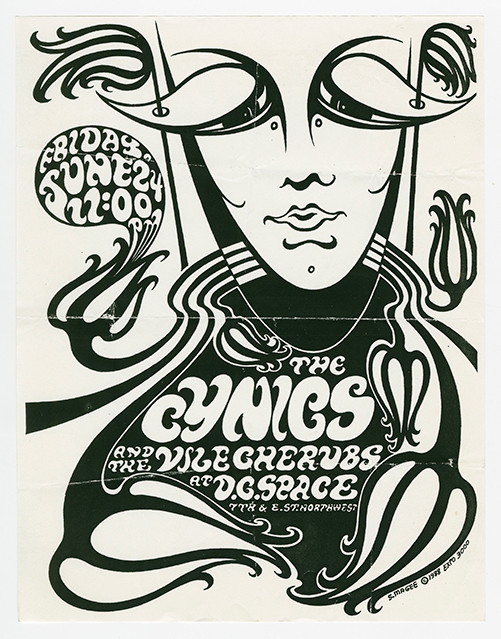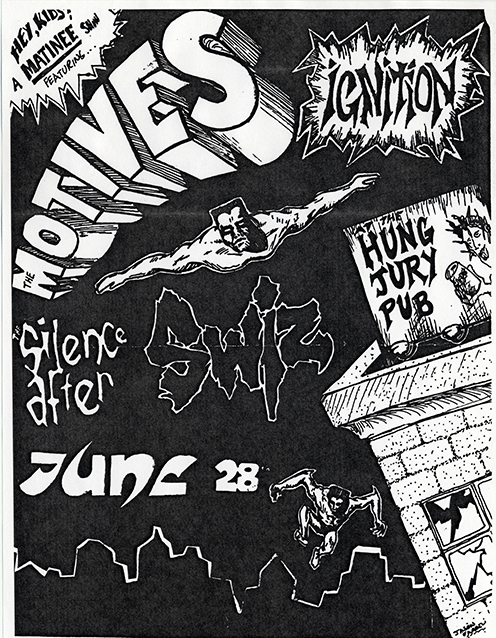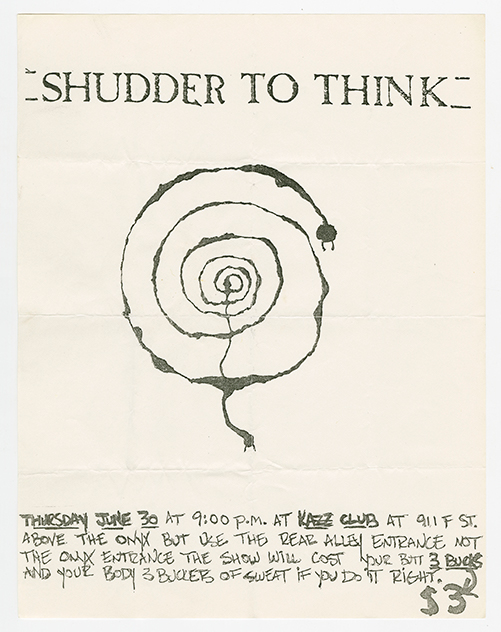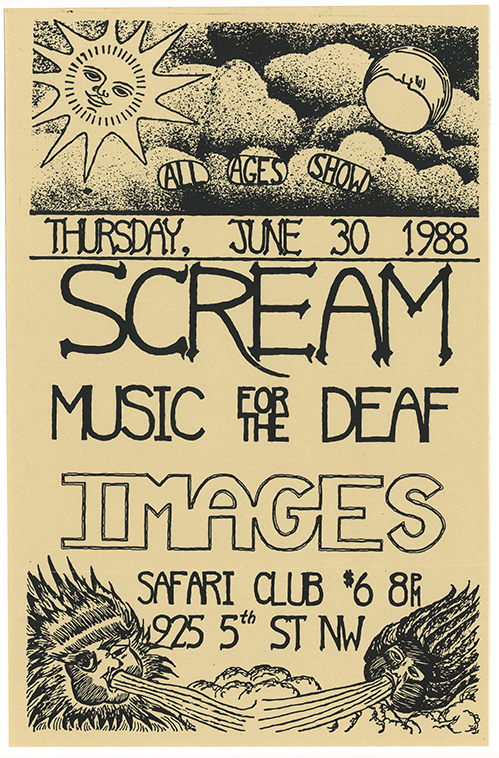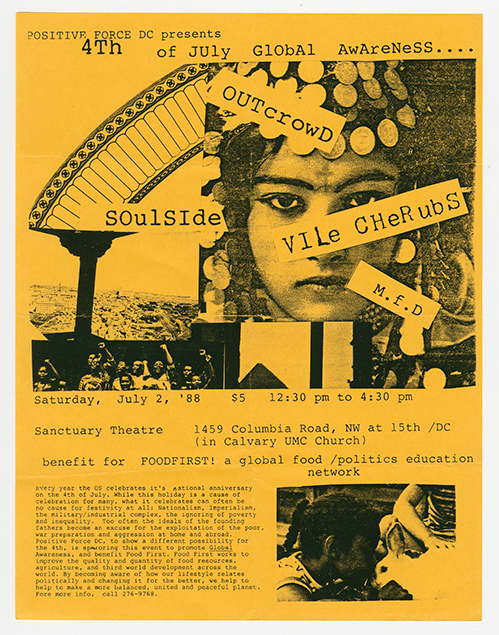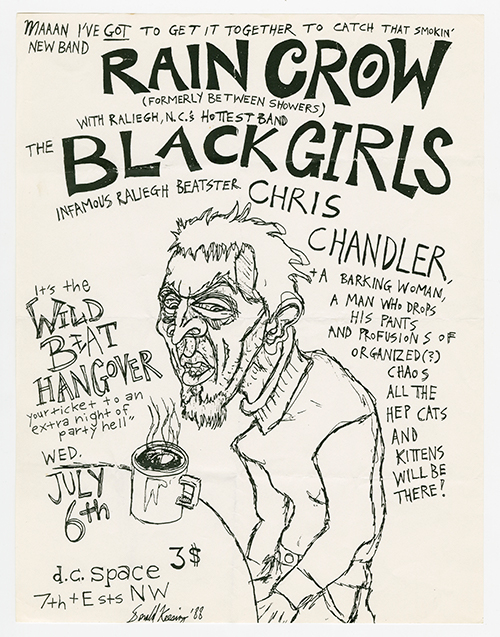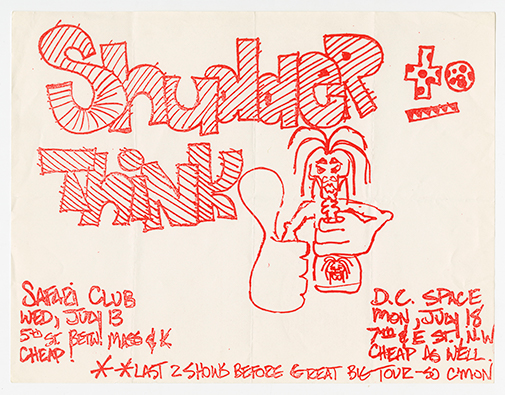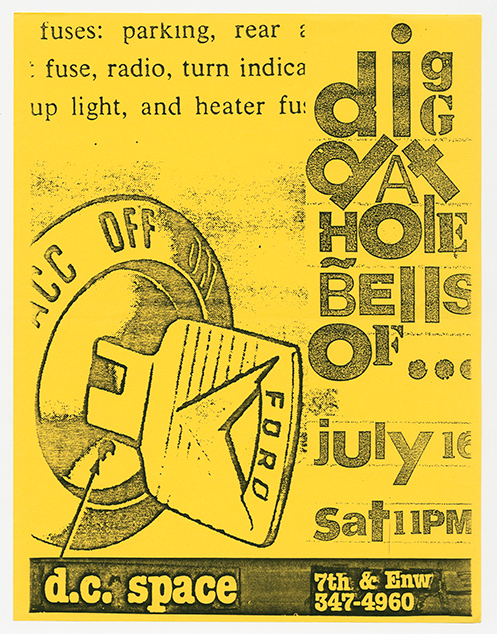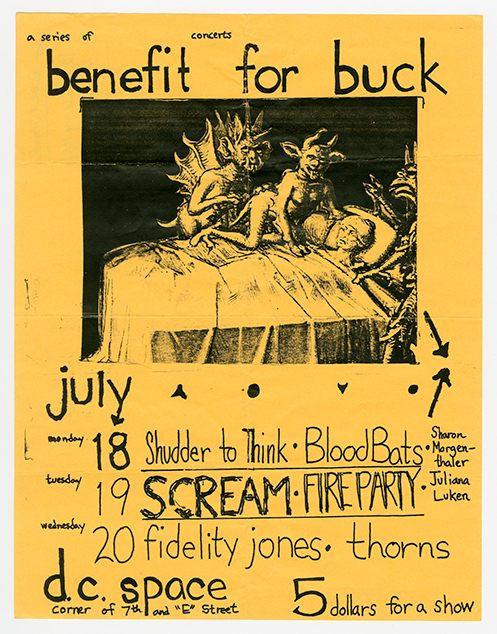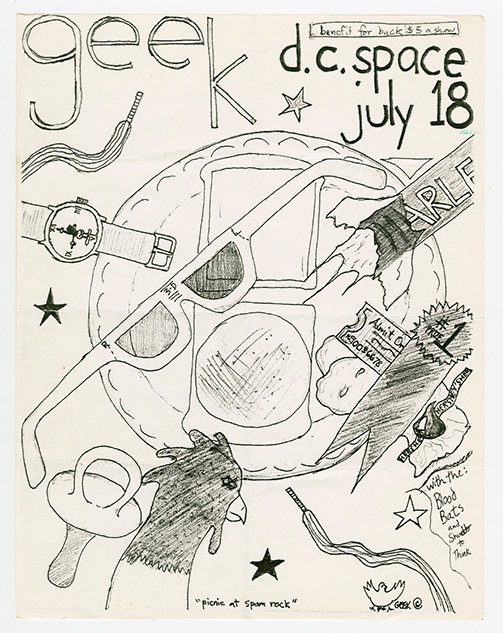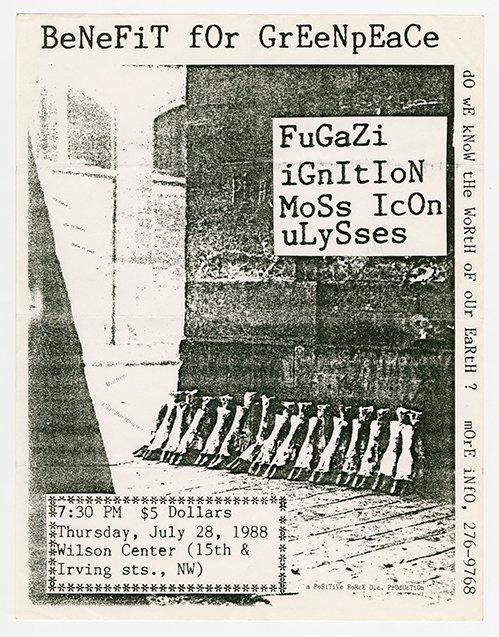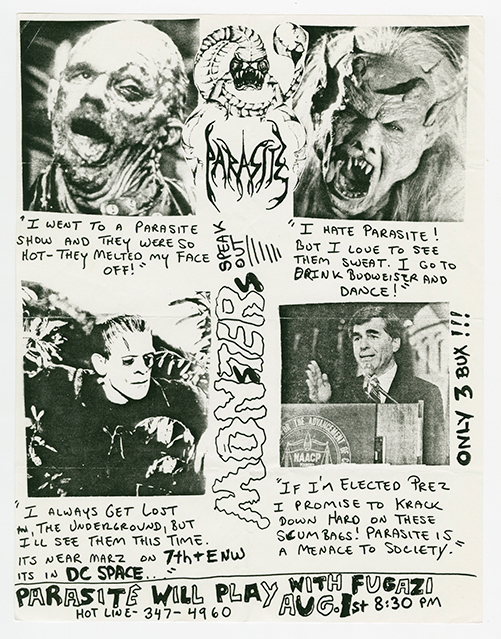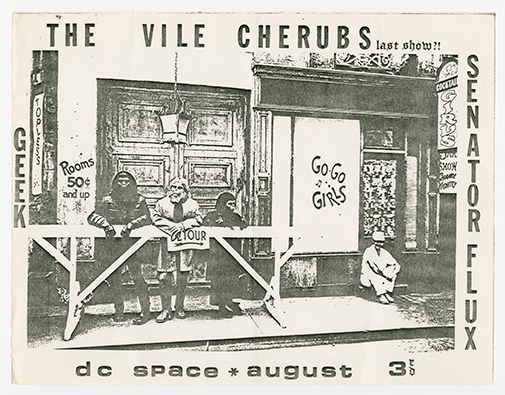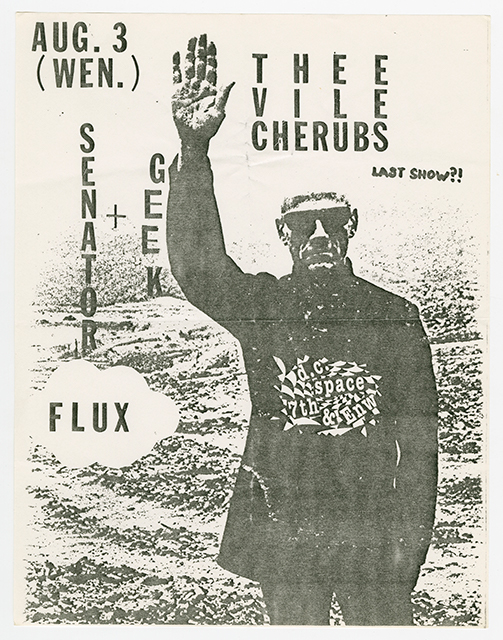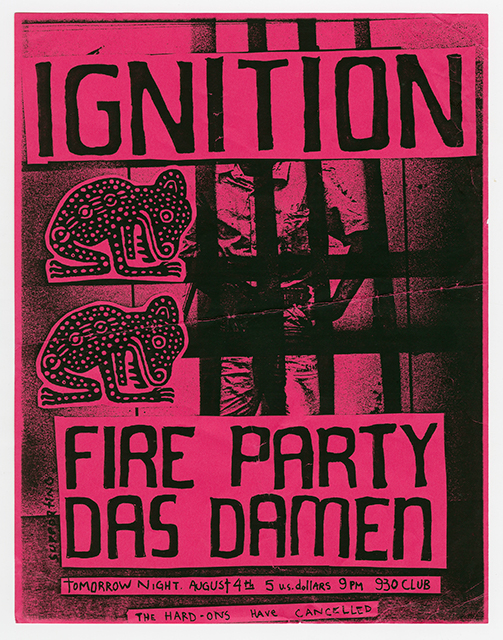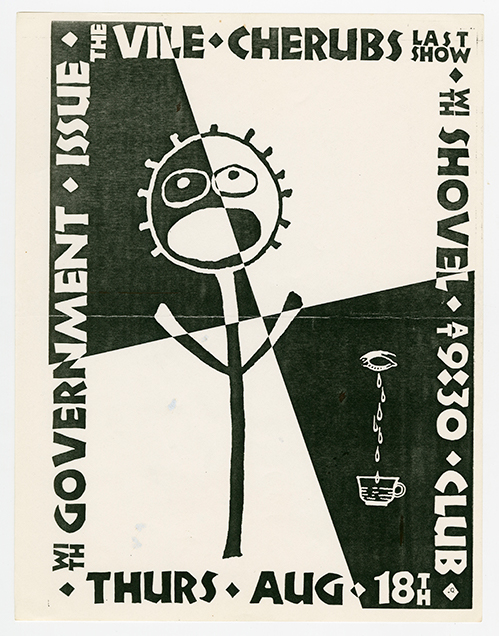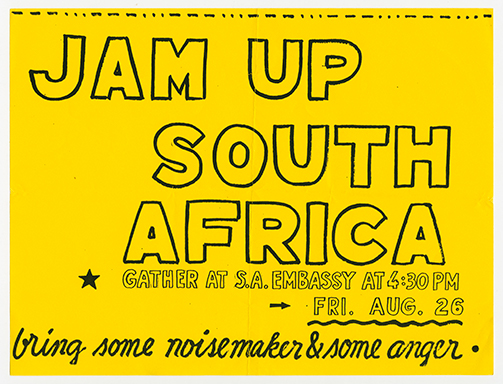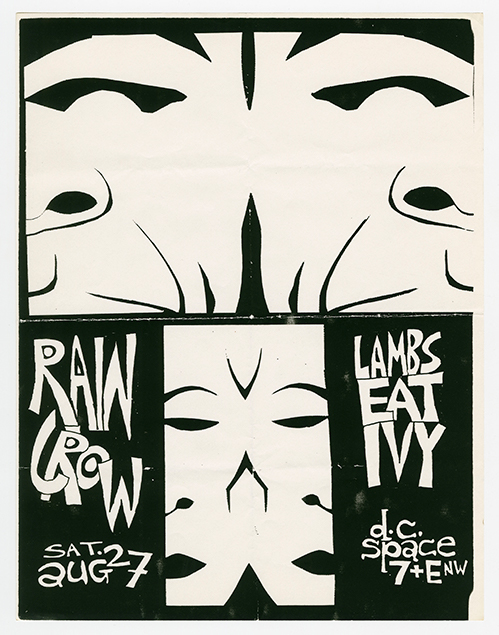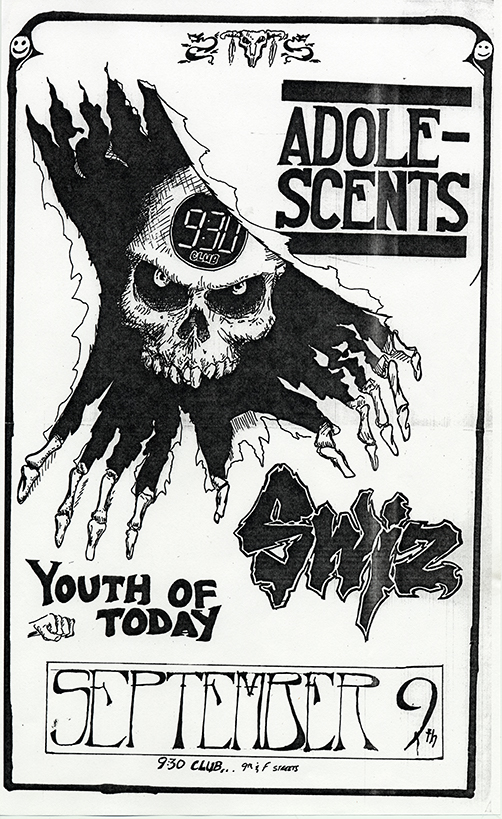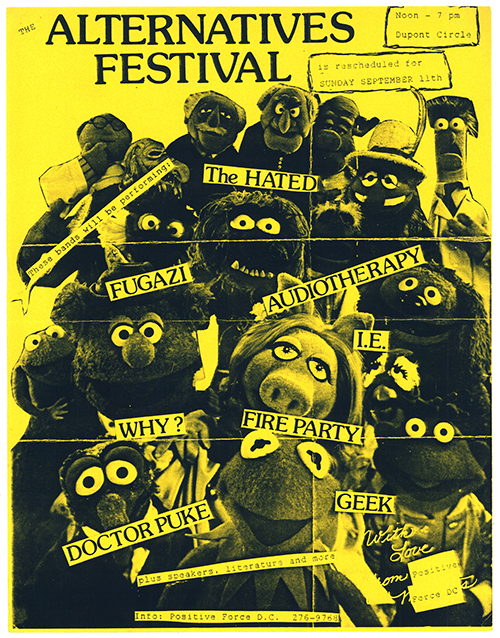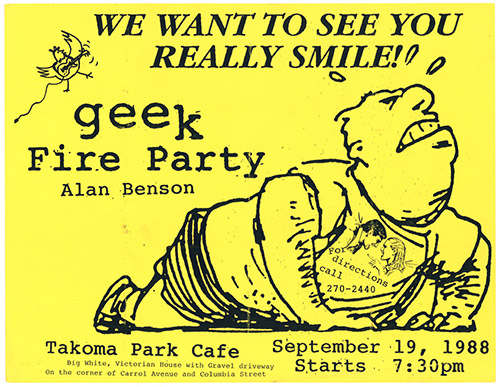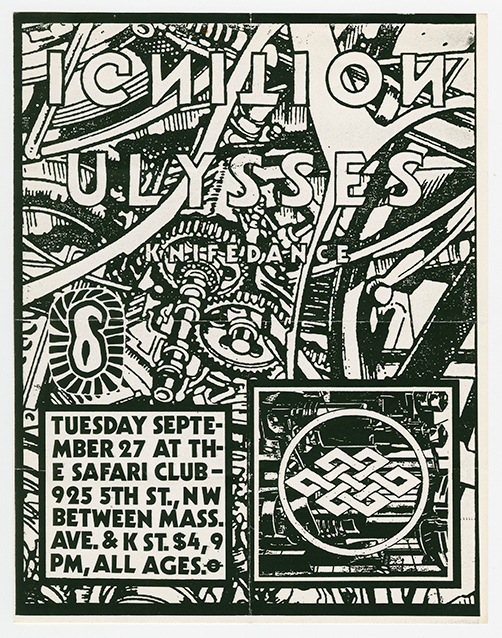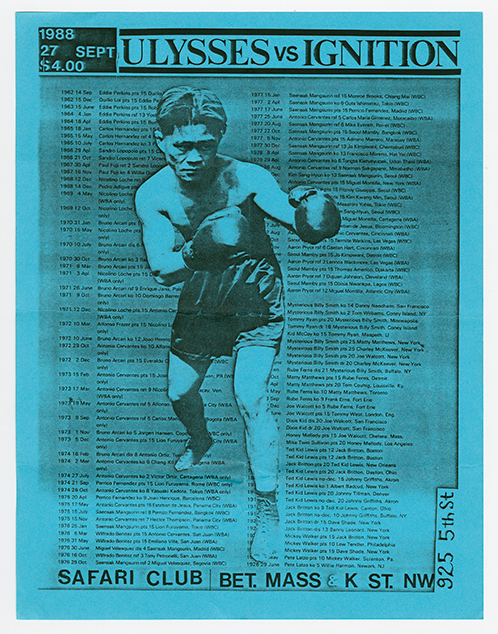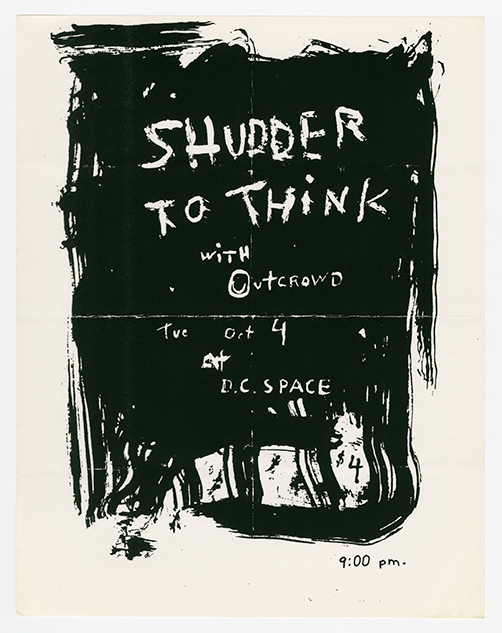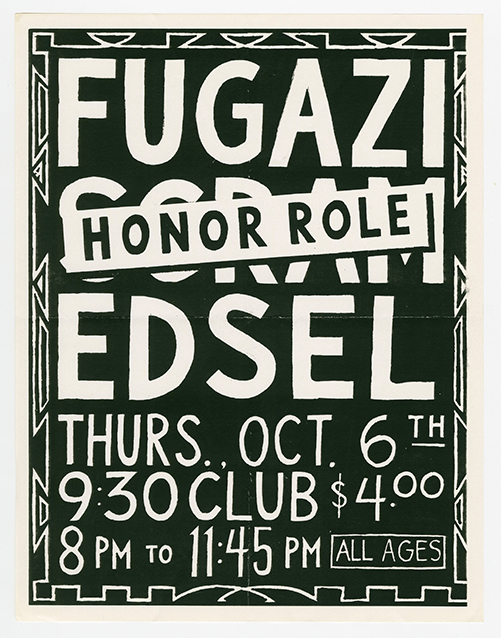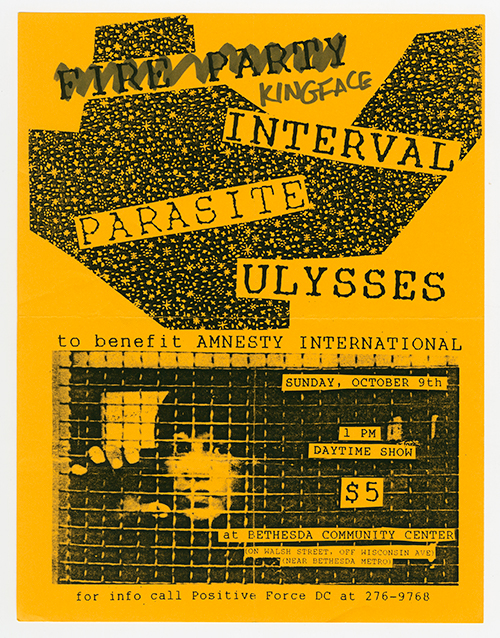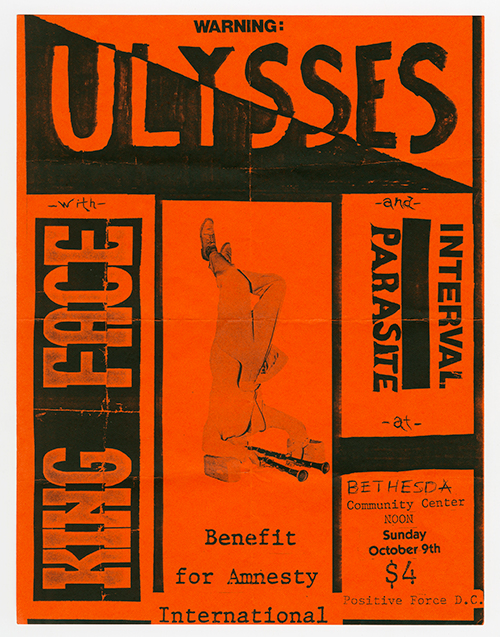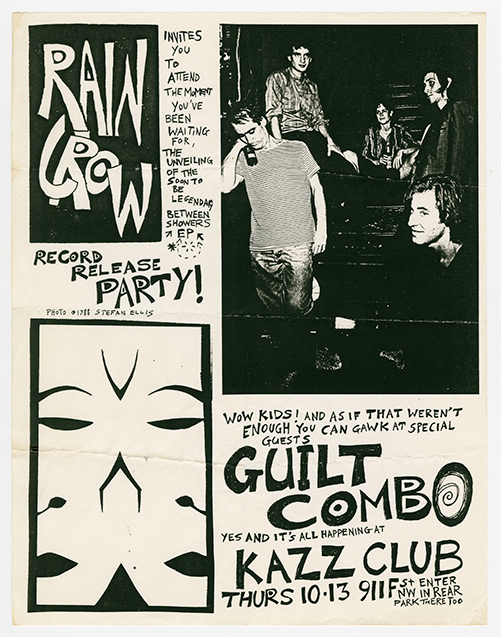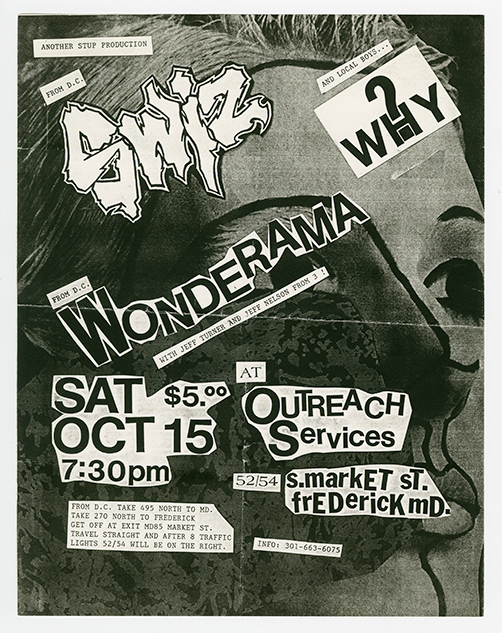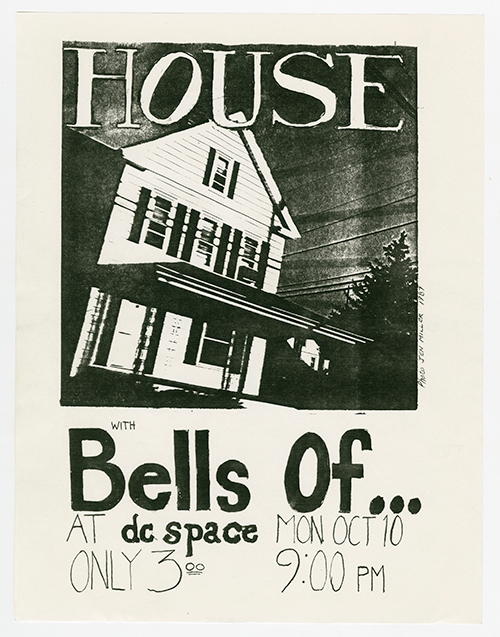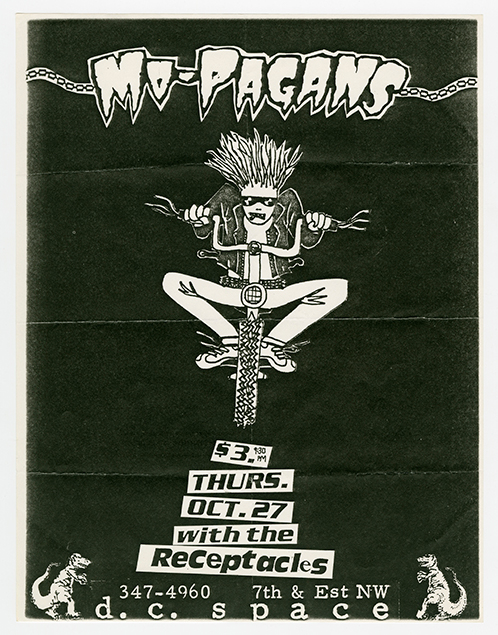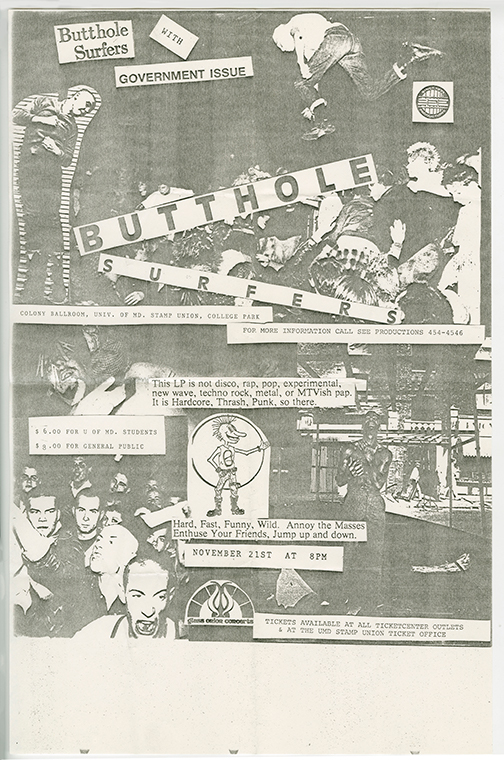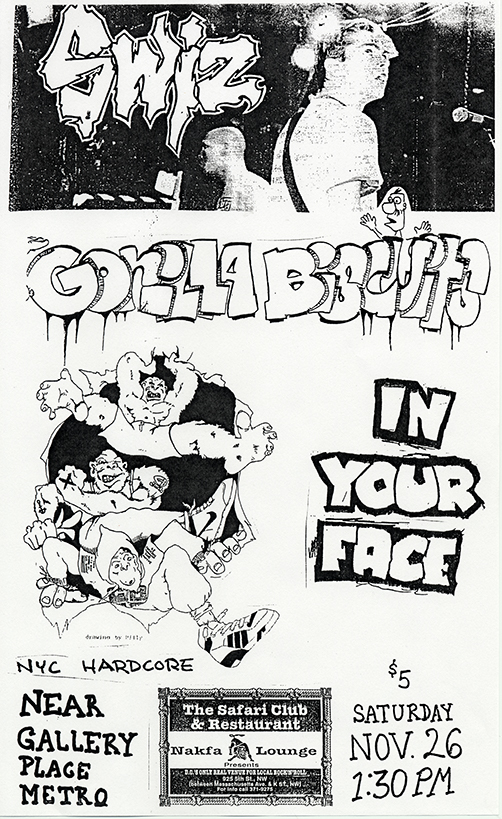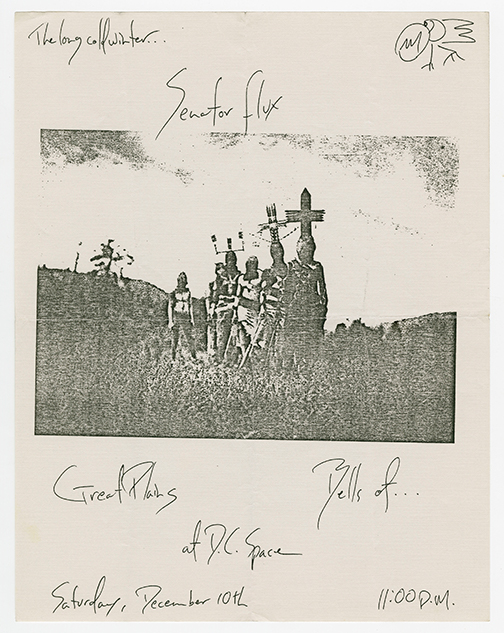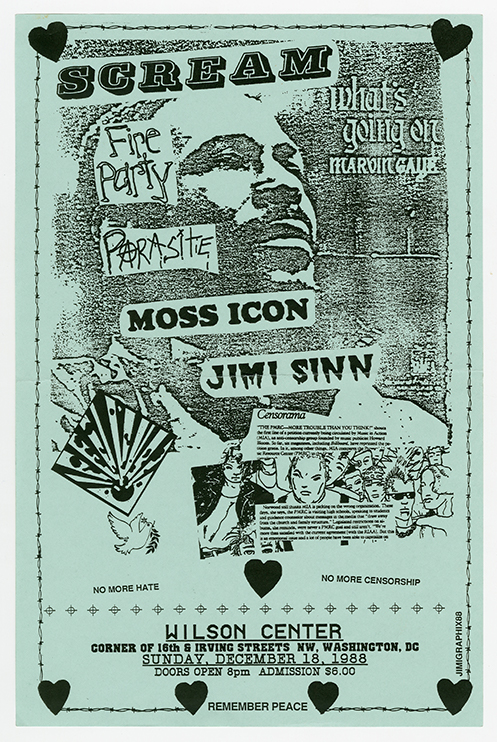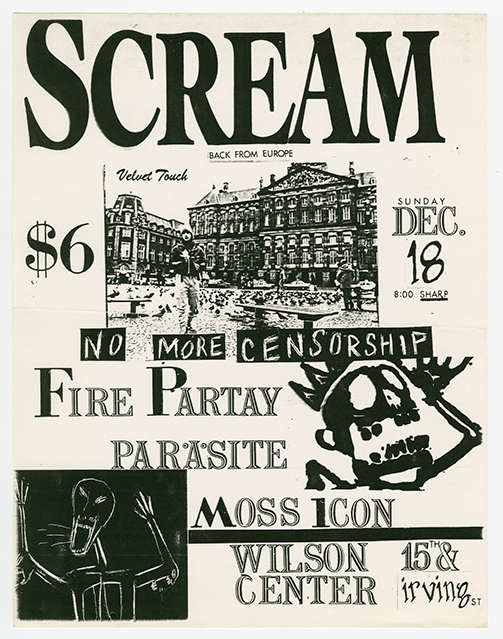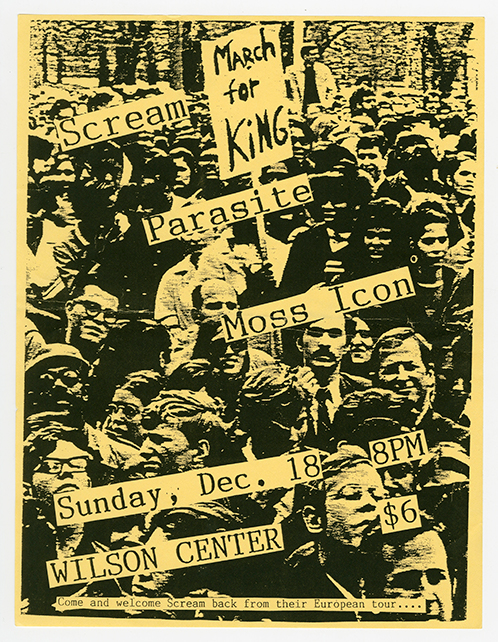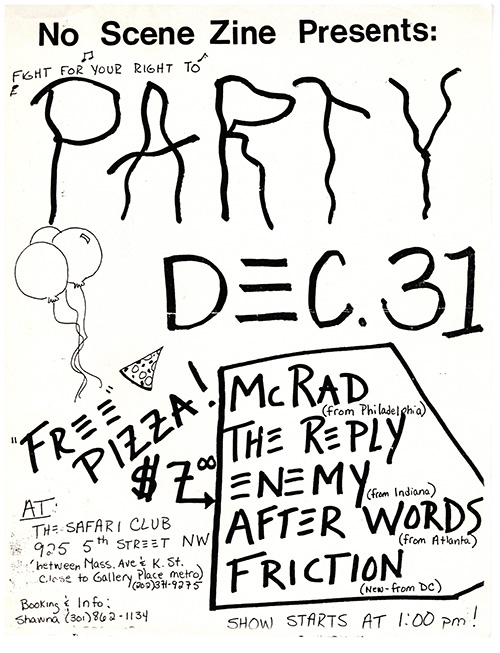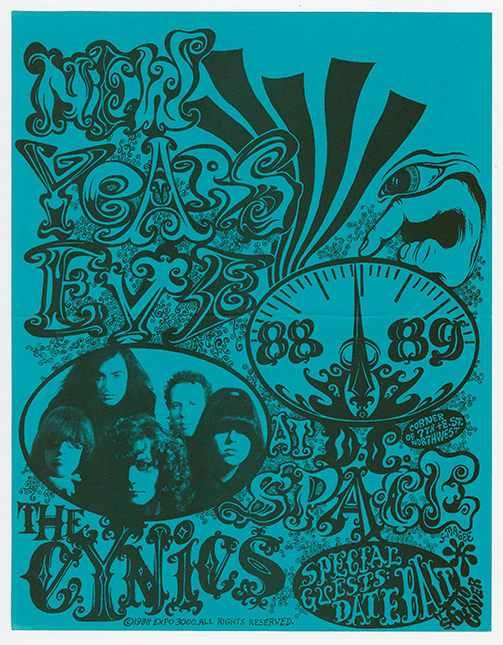 EPHEMERA